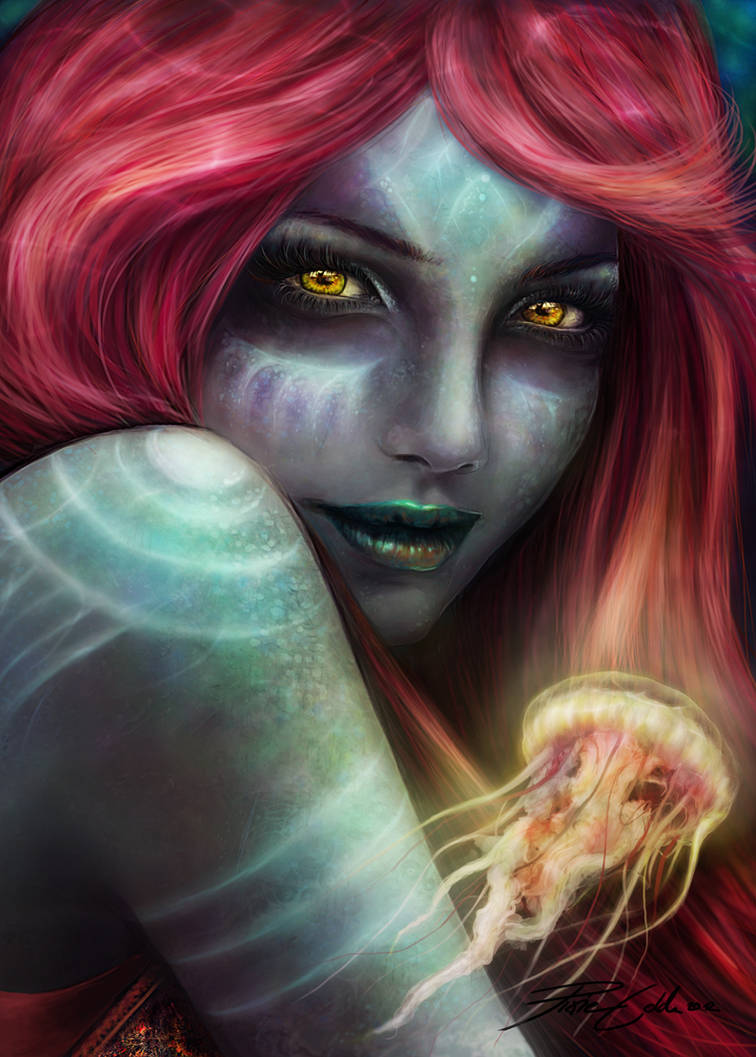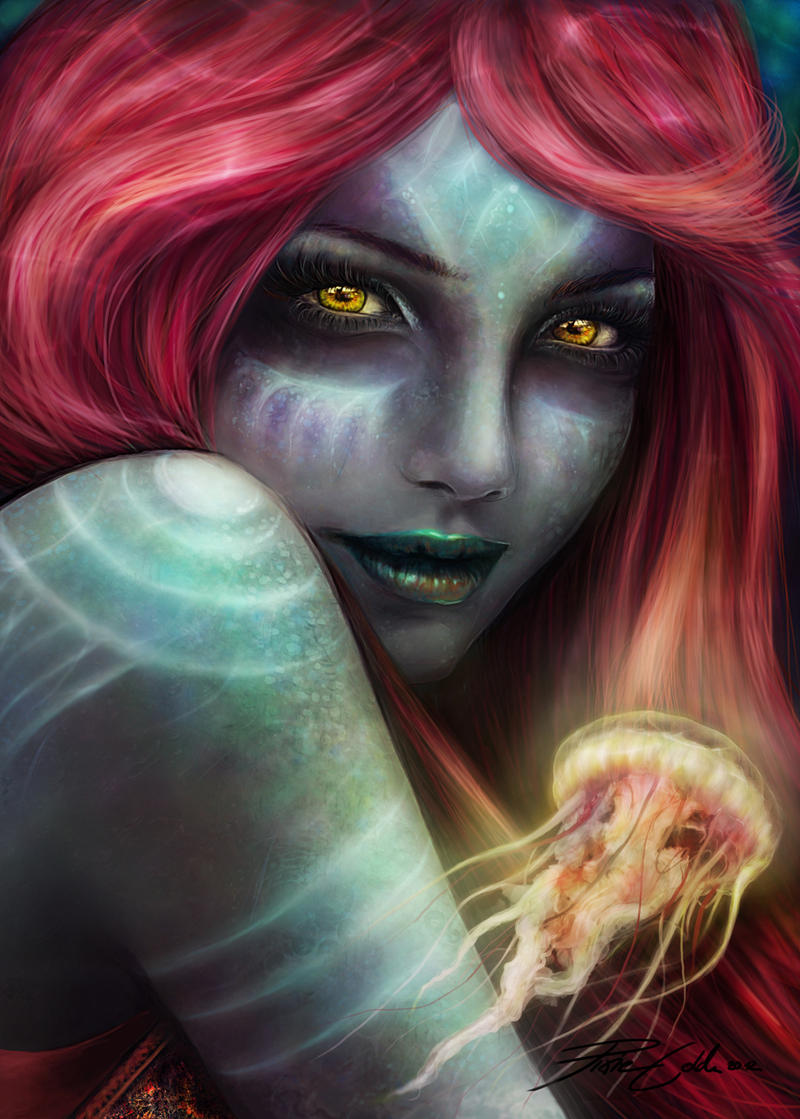 This is an amazing artwork! I love how you draw hair and face...and eyes *_* oh my gosh..they are beautifull..lol I love all picture.
I haven´t got any words for it..and lips..and nose......aqua effect...
--
Why I must write 100 words? *sad face* for this picture is just one word...AMAZING
or awesome,nice,beauty,beautyfull,fantastic...
*more sad face* 47 words...
and do you have tablet?
+ How old are you? (maybe it is in your profile..but I don´t look on age..I look on gallery

maybe sometimes gender..or country...)
I am your big fan!
Her smexy look o3o and smile...this really looks like mermaid!Like mermaid in sea

D
The Artist thought this was FAIR
16 out of 19 deviants thought this was fair.
This is absolutely stunning. What first drew me in was the color of the skin which looks beautiful. It actually looks like a color a mermaid would be. The eyes are also what drew me in. The eyes are bold and bright and very realistic, which I love. I think the addition of the jellyfish was fantastic. It's adds a nice glow to the picture. The hair is beautiful and I really like how it looks like most people's vision of Ariel. But my absolute favorite part overall, is the water shinning on her skin. You don't see the water but by those reflections, you can tell she is underwater. Beautiful work.
The Artist thought this was FAIR
29 out of 31 deviants thought this was fair.