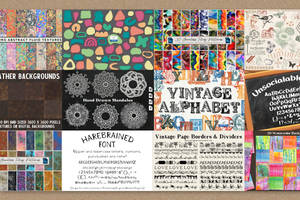 HG Designs Subscriber Area
Lots of high resolution goodies for graphic design including textures, photoshop brushes, seamless patterns and more.
---

Description
a lot of people have been asking how to install the font, so I made a video tutorial. you can see it here: [link] my god, a DD.
thank you guys for all the faves and comments.


download = GET.
preeeeetty similar to my handwriting. P:
the lowercase 'L' kind of bothers me, but I had to do this so it wouldn't look like a '|'... maybe I'll fix it on a near future?!
also I might fix the lowercase 'I' and the uppercase 'W'.
I did almost all special alphabet letters too (á, ê, ç, ñ, ü, ø, + whatever else you might think that is not on a standart alphabet)
feel free to use. credit is not wanted, but always welcome. :'3