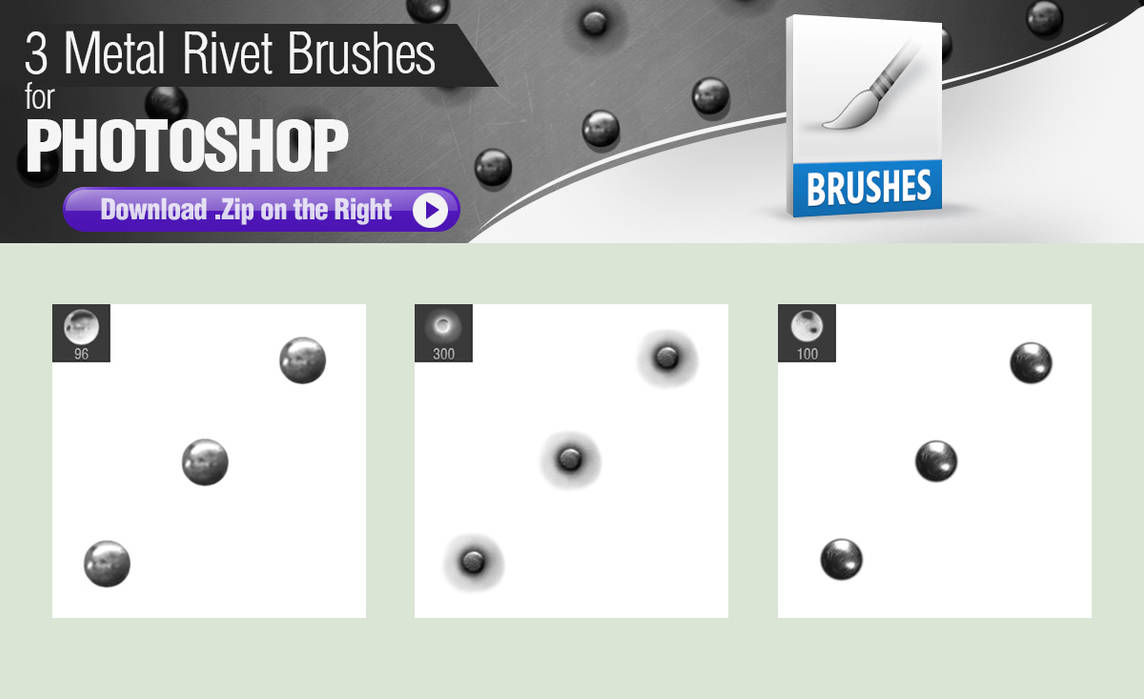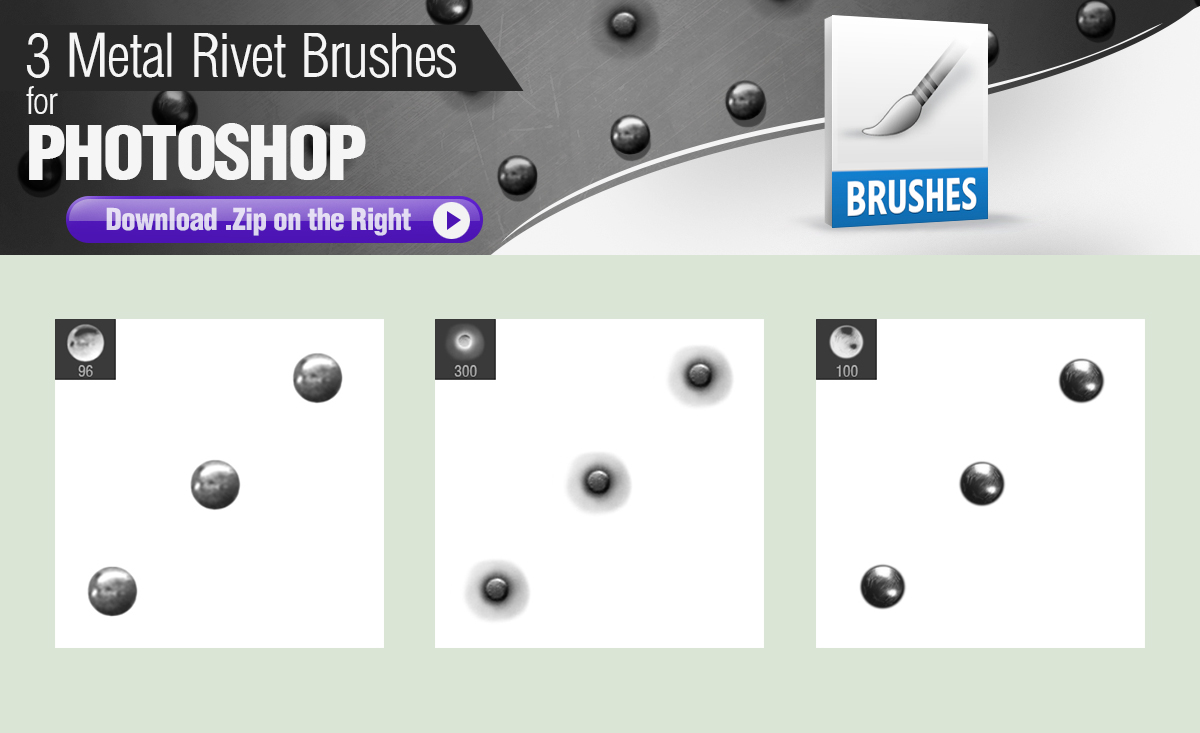 Watch
Today's Photoshop Brushes are for painting metal rivets. They are useful both for graphic design and industrial design purposes, as they provide a larger control over your design compared to a texture photograph.
For brush requests, ideas for future brush sets, or related questions you can email me at brushtip@pixelstains.net
The set contains three different brushes:
The first brush paints a shiny aluminum rivet. For using it on different surface than pain white background you will have to add the highlights below the layer the rivet sits on. i.e. create a new layer below, grab the hard round brush and paint under the rivet with the color of the light.

The second brush paints a rivet that is often to hold aluminum plates together. It is best used on small or light metal objects. Custom highlights can be added similarly to the first brush.

The third one contains a more solid type of rivet. It has a steel texture with harsh highlights. You can use this for robots, armor or any kind of heavy objects. For highlights use the same approach as above.
Tips:
Once you painted the highlights for maximum control use the Hue-Saturation Balance (Ctrl+U) in Photoshop. You can adjust and colorize your highlights and align them with the color of the main light source.
For extra realism in close up images, paint a drop shadow below on a multiply layer.
To add details use the default pressure sensitive soft brush, or with noise added.

NOTE:
All my brushes are FREE to use both in commercial and personal art.
I do not request credit or back linking, but if you do I'll take it as a kind gesture.
If you want to keep up with the latest content you can subscribe to my weekly newsletter at pixelstains.net