Hello everyone!
This month was really busy for me! I didn't even get a piece done for this challenge! I got halfway through making the Genie from Alladin too

But before we get t the July Challenge showcase, lets get to some group news.
I had decided before the last blog what we would do with the featured folder! But I put it right at the bottom of the journal, and it probably flew under the radar a little bit. So from now on, every member will get to have one piece in the featured folder. Maybe their best work, or one of your latest! And then with every monthly journal you will get the chance to change it. So don't forget to tell me in the comments below which of your art pieces you would like in the featured folder.
Now, on to the July showcase!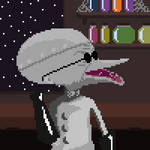 by
GoatMutation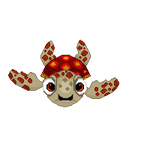 by
Quest-in-a-bottle
by
MomentaryUnicorn
Fantastic Disney fanart!
For the August Challenge, the subject is animals! big or small, past or present. But the challenge is.......they can only be 16x16 pixels big! of course, you can post them at 200% so we can see them, (or bigger if you prefer). Of course you can put more than one of the piece as well. I am really looking forward to the results from this challenge! Here is some inspiration!
:thumb564770502:


Looking forward to the results!