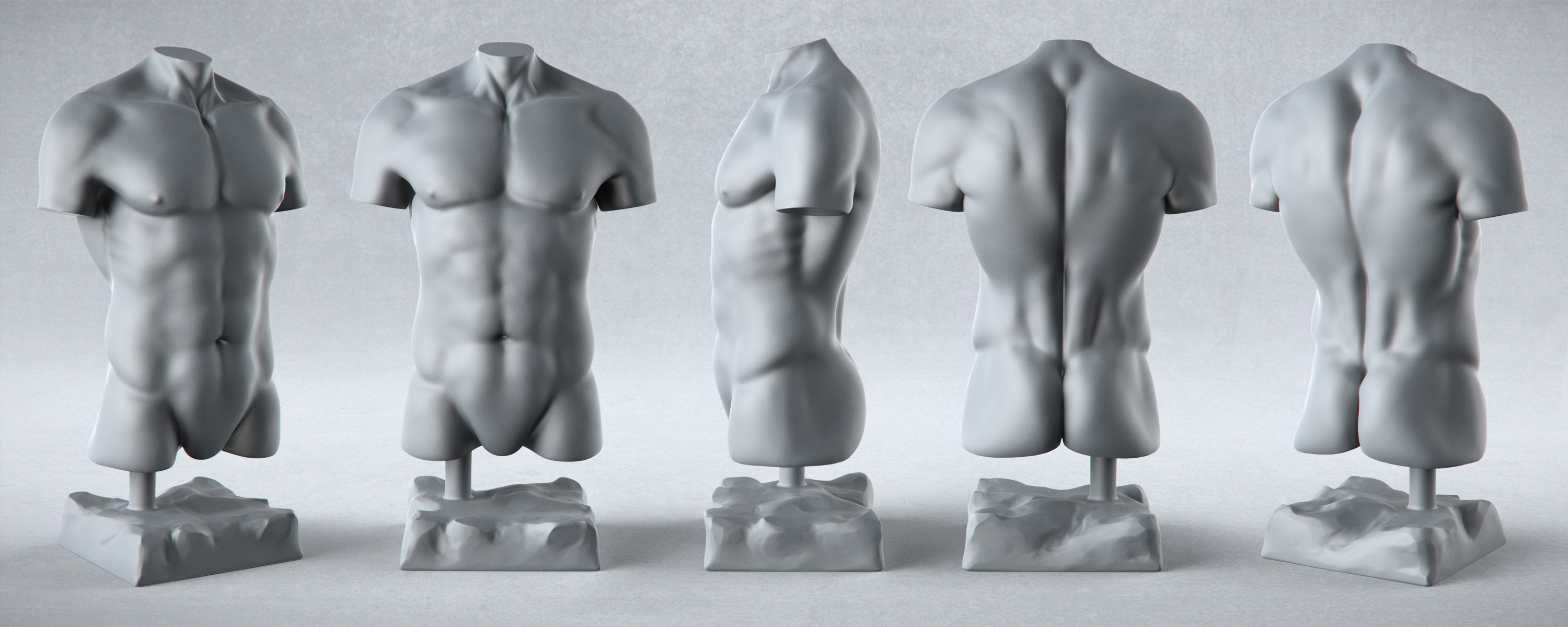 Watch
Sculpted in ZBrush, rendered in Keyshot, post in Photoshop.
I'm doing various anatomy studies at the moment. Filipe (Lee) Magalhães has done a bunch of tutorials at Digital Tutors I'm going through. On top of that I've watched various other tutorials on the subject that I watch over and over from time to time. I have my Anatomy for Artists book I'm referencing too, as well as my L'Ecorché Desktop app and male anatomy figure from 3DTotal, as well as pictures of body parts and full bodies found on Google.
I've come to the conclusion as many artists have, that fundamental anatomical knowledge is key to make your work better. Once you get it, you'll make better work. So here I am again, improving my skills.
Besides the tutorials I'm having Lee do corrections on my sculpts as I progress through the tutorials, where he discusses in detail the mistakes I make and how to fix them and what to be aware of. Money well spent, since I'm learning a lot.
I will upload new renders continually as I wrap up a section.
Check out Lee's website and hire him to improve your work, it's worth it!
filipe-magalhaes.squarespace.c…

nice sculpt! The only thing that sticks out to me is the area at the bottom of the stomache.
Reply

Yes, there is an absence of an actual "package". Didn't want to include that in this one. When I do the full figure sculpt, everything will be in place and blend better with each other.
Reply

I meant that the abs didn't look correct near the bottom.
Reply

Well, Lee and I went over that torso a million times for perfection. I got an approval from an anatomy master on it, so I'm pretty sure they're not incorrect.

Reply

you're right, I didn't want you to take it the wrong way, just stating my opinion. It's still an awesome sculpt
Reply

if you look at this reference (and many others you could easily find on the internet) you can see that the abs near the bottom sort of taper and become less defined whereas yours seem to become more defined.
p.gr-assets.com/540x540/fit/ho…
Reply