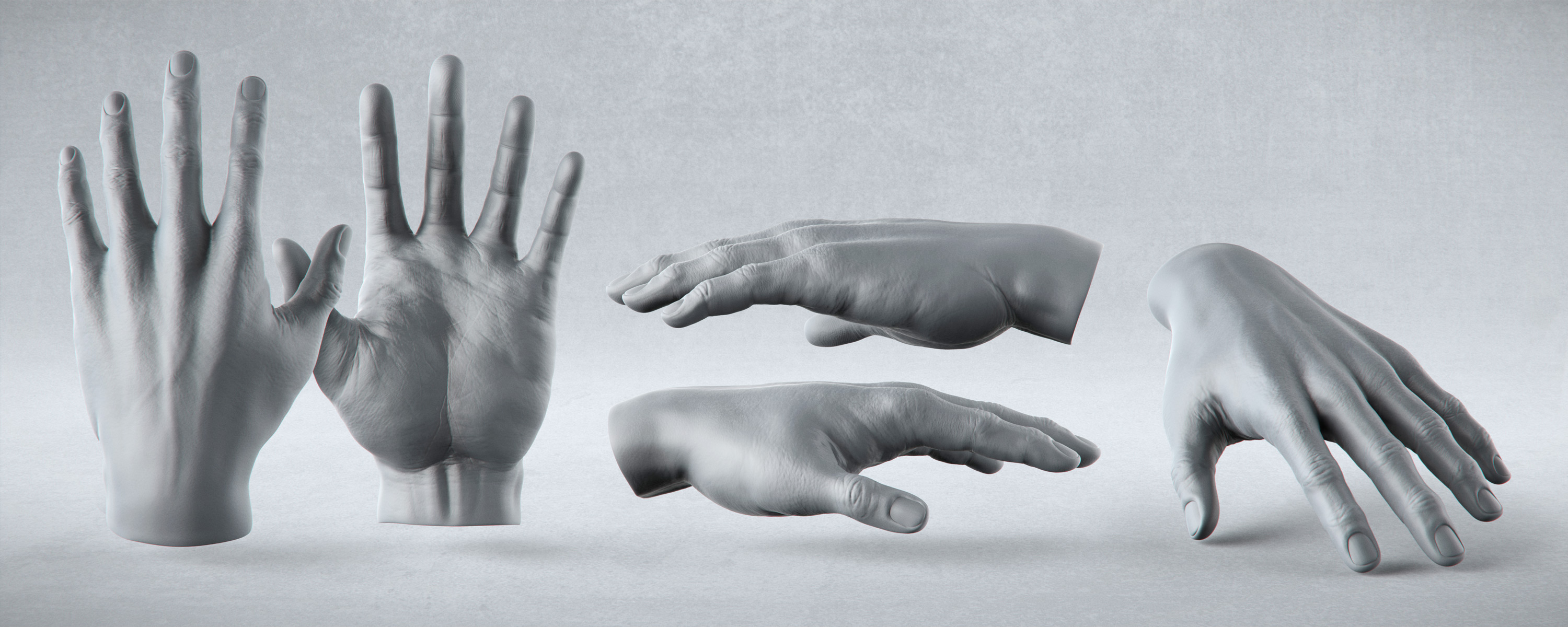 Watch
Sculpted in ZBrush, rendered in Keyshot, post in Photoshop.
Third body part wrapped up, got more coming up soon. This is my own hand used as reference. This one also went pretty much straight through the correction phase at Lee, just a few minor tweaks, so this was also a good and precise sculpt I ended up having in short time.
More to come, so stay tuned.