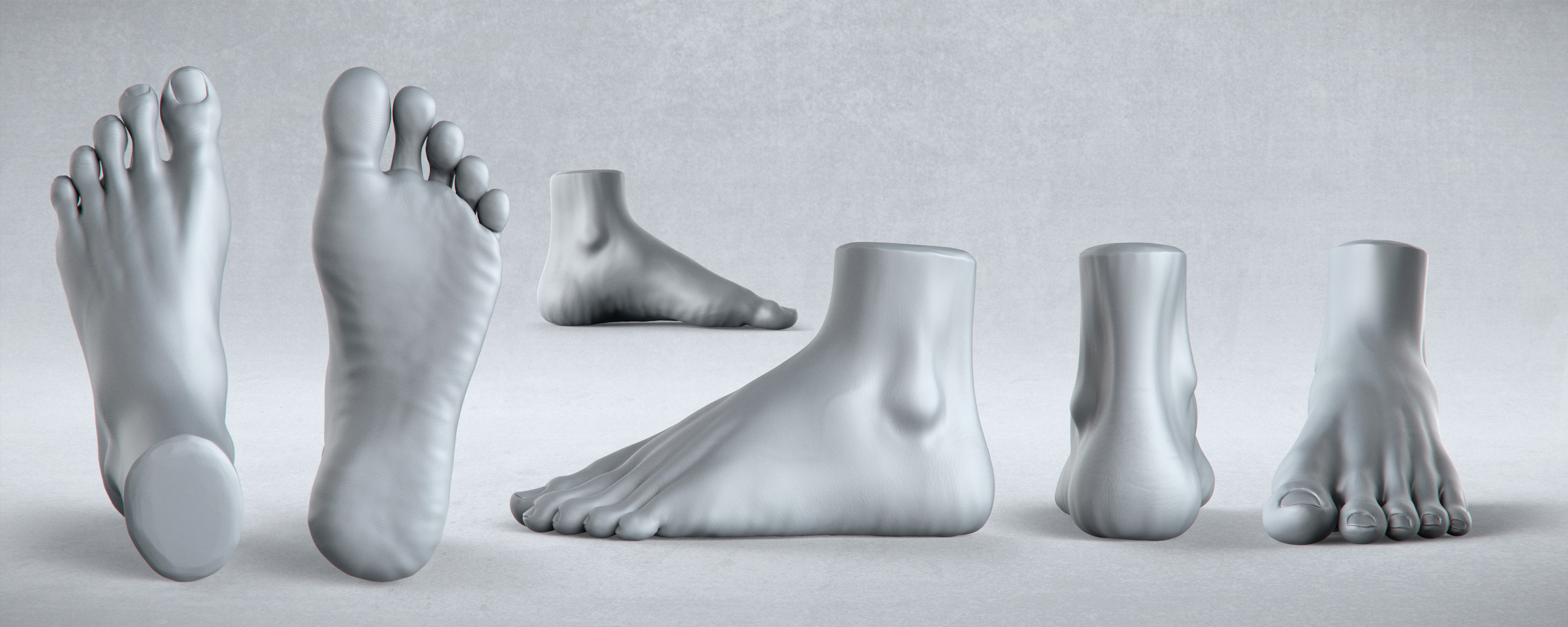 Watch
Sculpted in ZBrush, rendered in Keyshot, post in Photoshop.
Second body part finally wrapped up, got more coming up soon. This is sculpted after the best reference I have at hand or should I say foot. Yes, this is my own foot. I wish I could say the same thing about the previous torso. Anyway, I followed Lees tutorial over at Digital Tutors and used images of my own foot to land on this result. It went straight through the correction phase at Lee, so this was a good and precise sculpt I ended up having in first try.
More to come, so stay tuned.