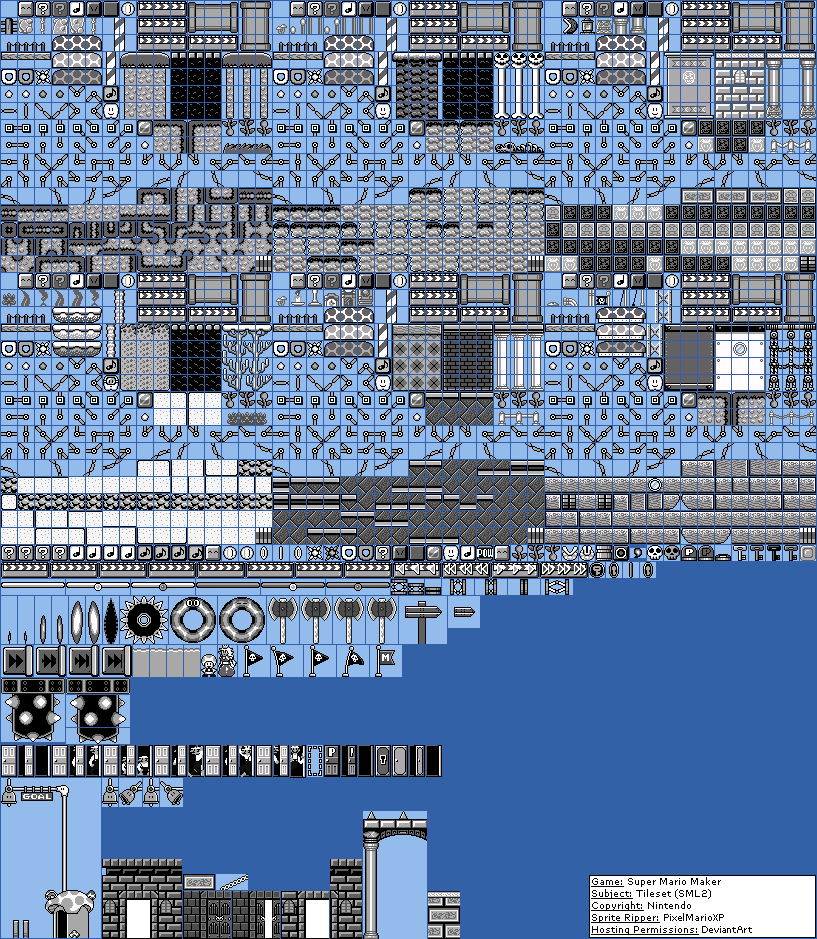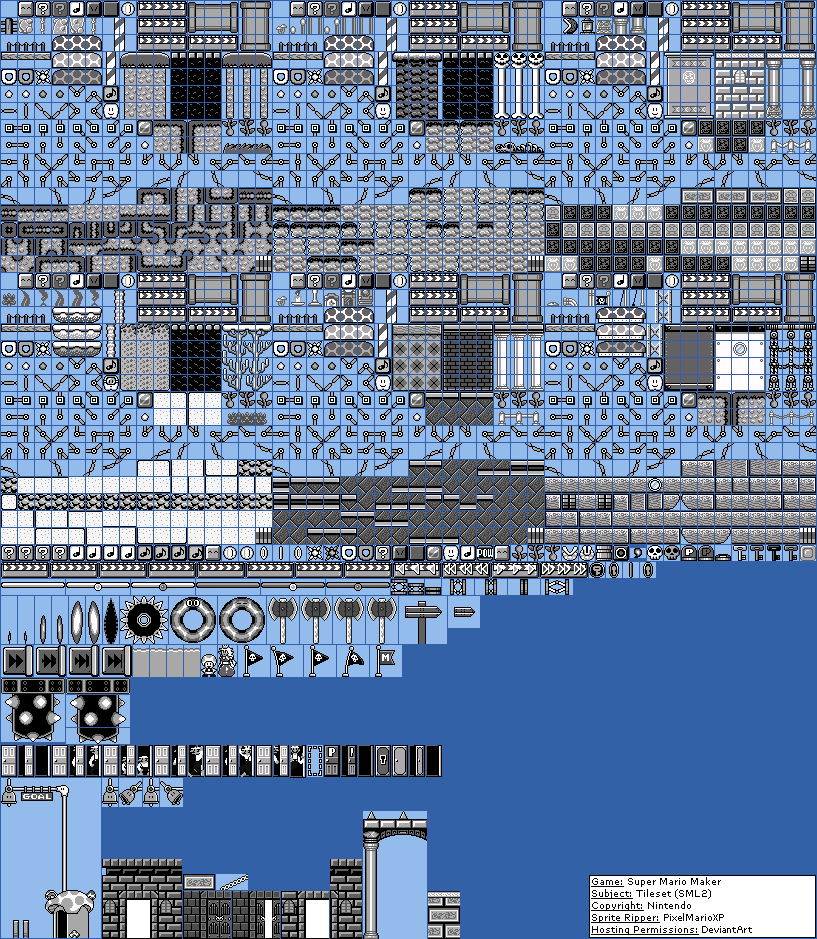 Watch
-READ DESCRIPTION-
Recently, I just had a idea! So I was just roaming around at the Spriters Resources, looking at SMM Sprites, so I just had an idea that I make a whole sprite sheet based on it variety (such as Backgrounds, Enemies, Mario and Items, and Palettes!) So far, this is part 1, which is the tilesets! More coming soon! Also, I updated a few sprites as well for Super Mario Land 2!
I've just been using many tilesets from my previous SML2 DLC Pack, and other aspects from the Spriters Resources for ideas! (Credits to them, btw)
Anyway, if there is anything you think need changing, just ask me, and I'll make the change! Promise.

Leave a like and comment down below of what you think!

Why it doesn't use Mario's Castle lava?
Reply

Reply

Btw, I'm working on Part 2 of the SMM SML2 DLC Pack; Enemies! I'm pretty much half-way finished. Just that I got schooling to do, if u know what I mean. But it'll be finished soon, though.
Reply

Oh yeah, I've seen that on NoobGuy519's SMM Switch sprite sheet!
Reply

Reply

Great! But please name SMM SML2 Part 1: Tilesets
Reply

Reply