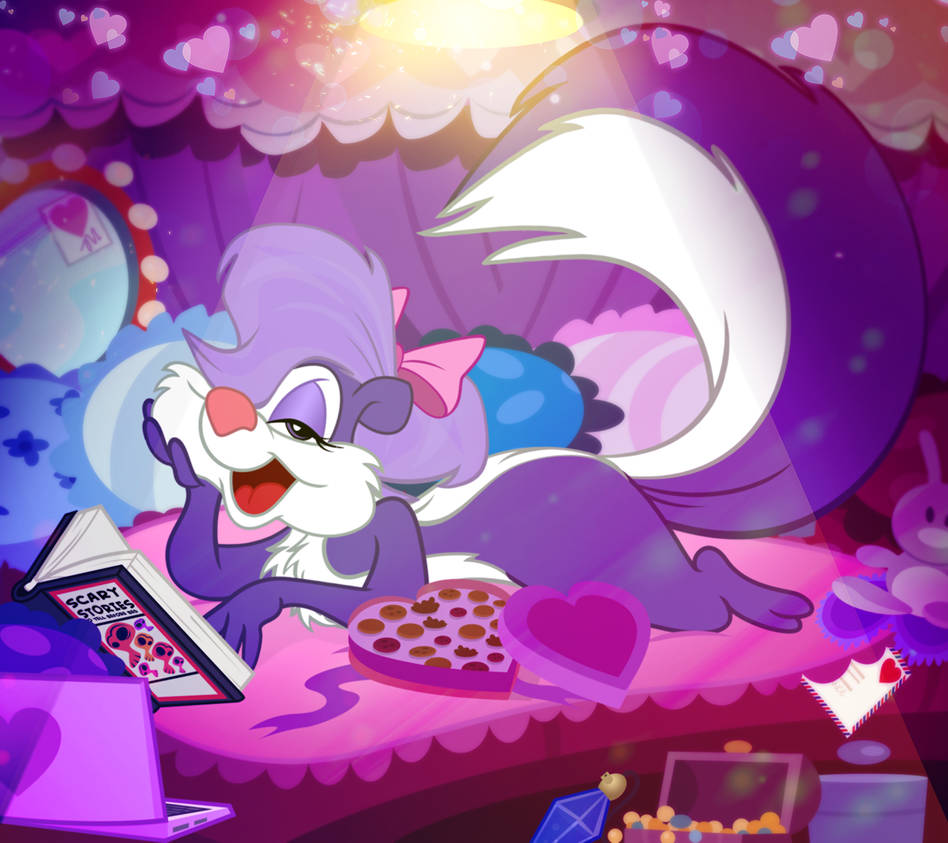 Bonjour mes petits déviants!
Since March I've been posting quite a bit of Tiny Toon Adventures art both here and o
ver on my Twitter account.
I've tried to include a little bit of every character, but I've specifically focused on my favorite toon, Fifi!
In order to avoid being a completely annoying fangirl, I started the hashtag
#FifiFriday
and confined the majority of my skunk posting to Fridays. I try and have a new Fifi image ready for DA as well as sharing it on my Twitter
along with items from my Tiny Toons production art and merchandise collection.
For the longest time, the only folks using the hashtag have been myself and
someone with an adorable puppy named Fifi
who, while undeniably cute, is unfortunately not a purple skunk. But in the last few weeks, much to my surprise and joy, other folks have started posting Fifi LaFume art and content as well! I mean, check out some of this
très magnifique art: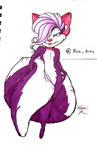 by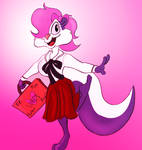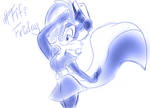 by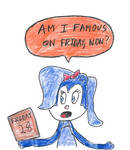 by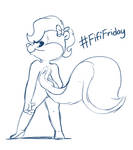 by

In addition, so many people were kind enough to to share merchandise, art, even costumes
using the hashtag on Twitter!
It makes me very happy but I would love to see EVEN MORE folks closing out the week by showing love for the lovelorn skunk. If you have the time or interest, I'd like to challenge you to come up with some more awesome Fifi art and post it either
Friday August 31st
or
Friday Sept 7
with the hashtag
#FifiFriday.
I'll retweet, fav and share everything I can find in a follow-up journal.
In addition, I'll choose two of the pieces that really capture the spirit of Ms LaFume and give away a
Three Month Core Membership
as well as a
One Moth Core Membership
!
In order to qualify, all you have to do is post some Fifi Art with the title "Fifi Friday- (your title here)" as well as the tag
#FifiFriday
. Also, please tag me in the description so all the entries will be delivered straight to my homepage. You can do this by typing :icon pixelkitties: with no space between the words. It will look like this

and show up automatically in my feed.
Of course, I'd really appreciate it if you were following me, but it's not a barrier to entry! I will choose my two favorites on
Monday, Sept 10
.
If you have time, it would be so amazing getting to see everyone else's Fifi art! I appreciate everyone's support and following me all these years and THANK YOU so much for reading!
I hope everyone has a great weekend. See you next Friday!