This week I decided I wanted to update and refine my blatantly self-inserted Tiny Toons OC character for
#FifiFriday
. TTA didn't have a very expansive human cast, so looking up references on Max, Mary Melody and Elmyra, I was reminded of Elmyra's ill-fated family sitcom spinoff episodes.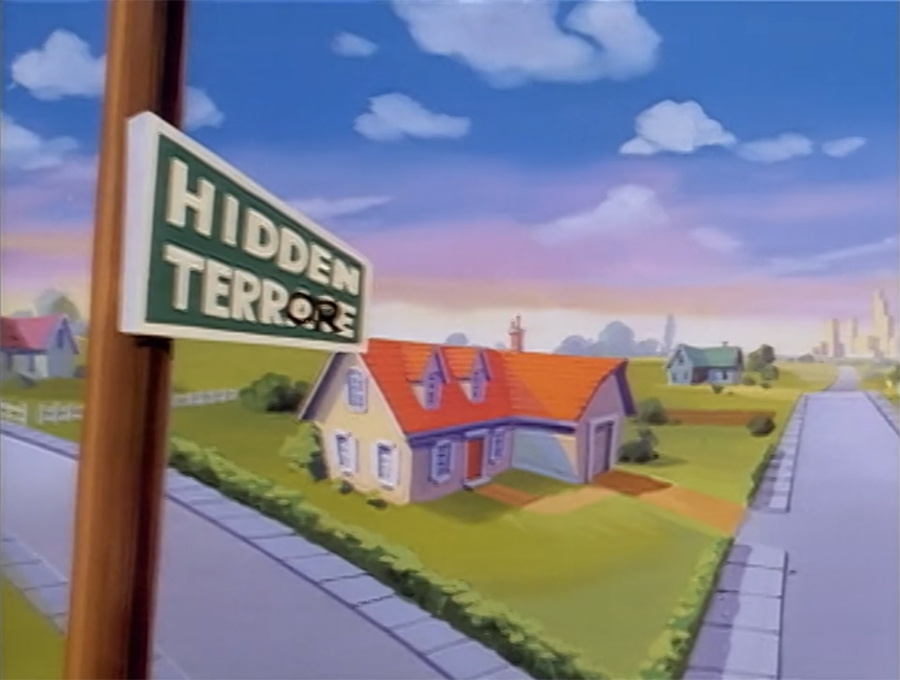 For those who've forgotten (myself included, as will be discussed later) someone at WB thought people actually liked Elmyra enough to have her own show. They tested the waters with two episodes featuring Elmyra and her lovable family unit, the Duffs. There's her dad, MacArthur, a halpess inventor in the vein of the dad from Gremlins. His brilliant ideas include a machine that turns tears into drinking water and chemically transforming egg yolks into thermite plasma.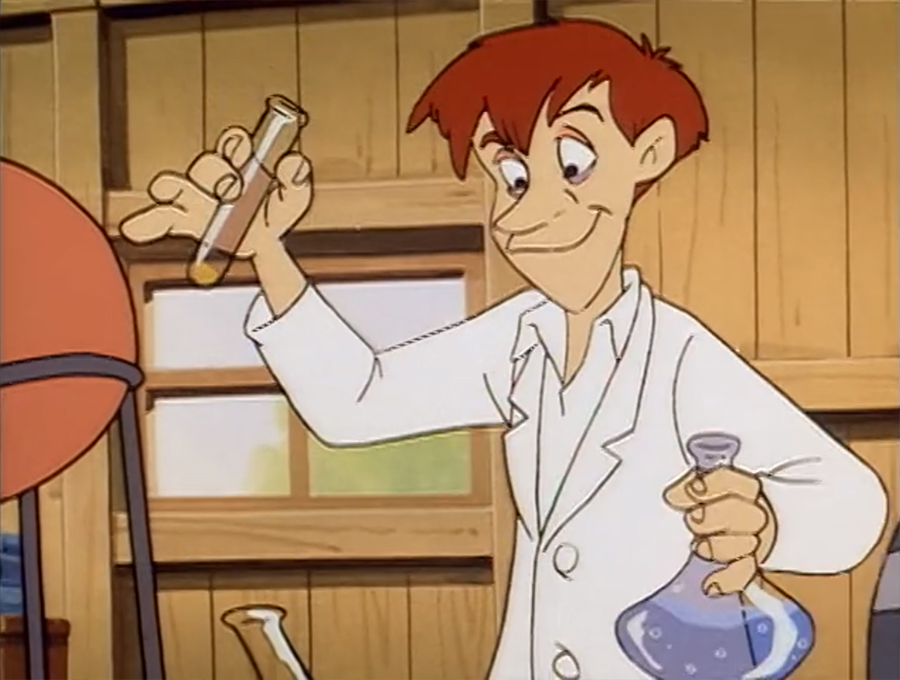 There's Elmyra's mom Emily who works at a radio station and seems to be the main breadwinner of the family. She seems like a very nice lady and is one of the more stable members of the Duff household. Unfortunately she has a terminal case of the Duff Look, which is like the "Innsmouth Look" except with 60% more Elmer Fudd.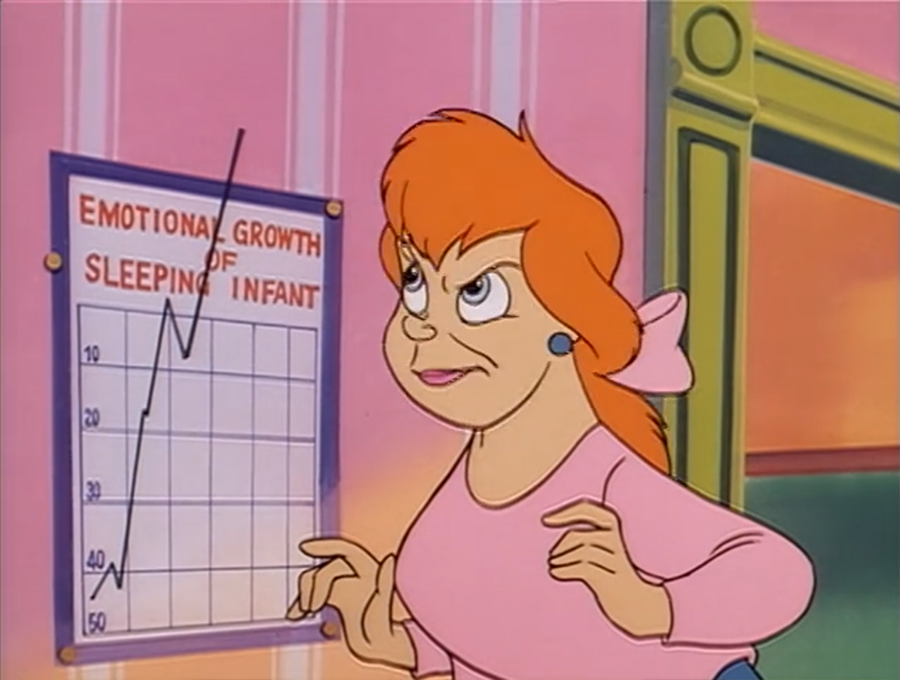 Brother Duncan is a rambunctious scamp with a big imagination who wears a fanny pack and pretends to be a superhero.
PFFT! What a loser!
At one point he ninja rolls out of Elmyra's closet wearing her bra. Did you know Elmyra wears a bra? I'm telling you this because this shit can't be unlearned and I'm damn well not carrying this eldritch knowledge in my head alone.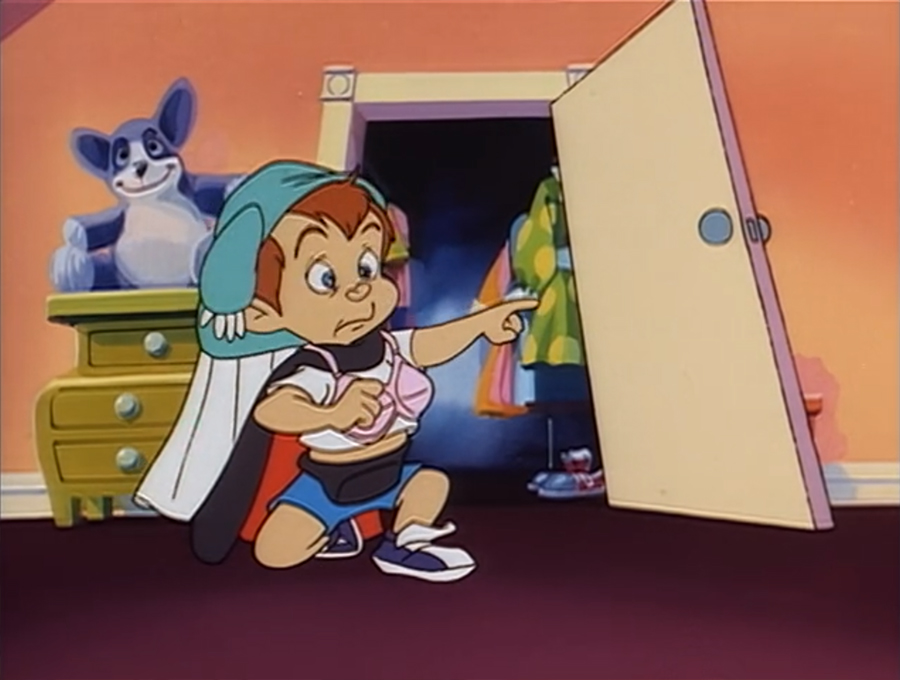 There's a baby who everyone in the family is terrified of because it has mutant rage strength. This isn't even a joke, in the first episode "Take Elmyra Please" mom Emily has a panic attack when the baby rends the bars of its cage free and begins destroying the house. Remember the movie "It's Alive?" It's like that.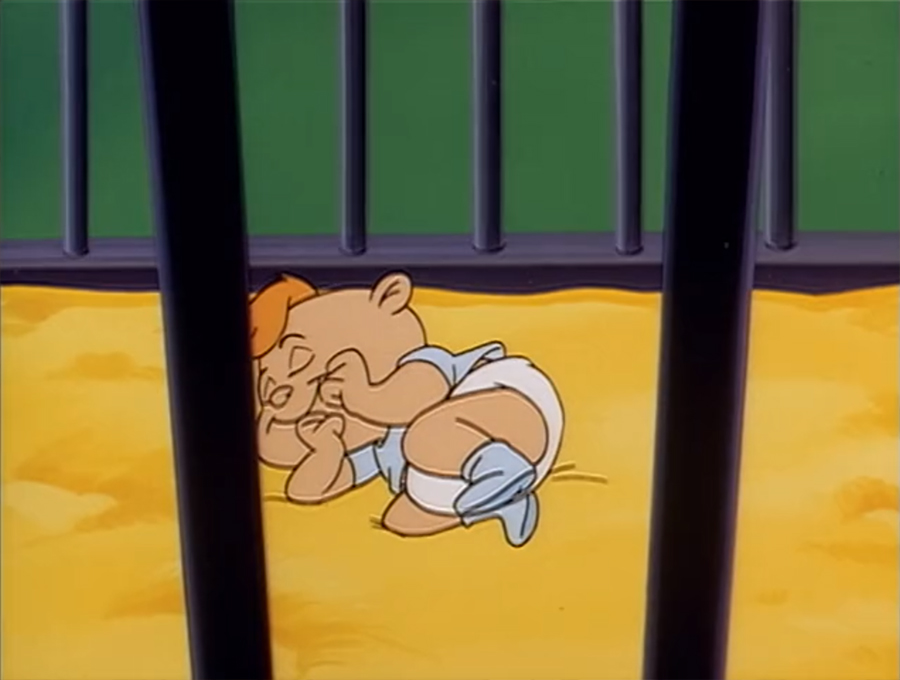 There's, of course, Elmyra herself who is somewhat different from her Tiny Toons portrayal. She's toned down, with slightly less murdery tendencies.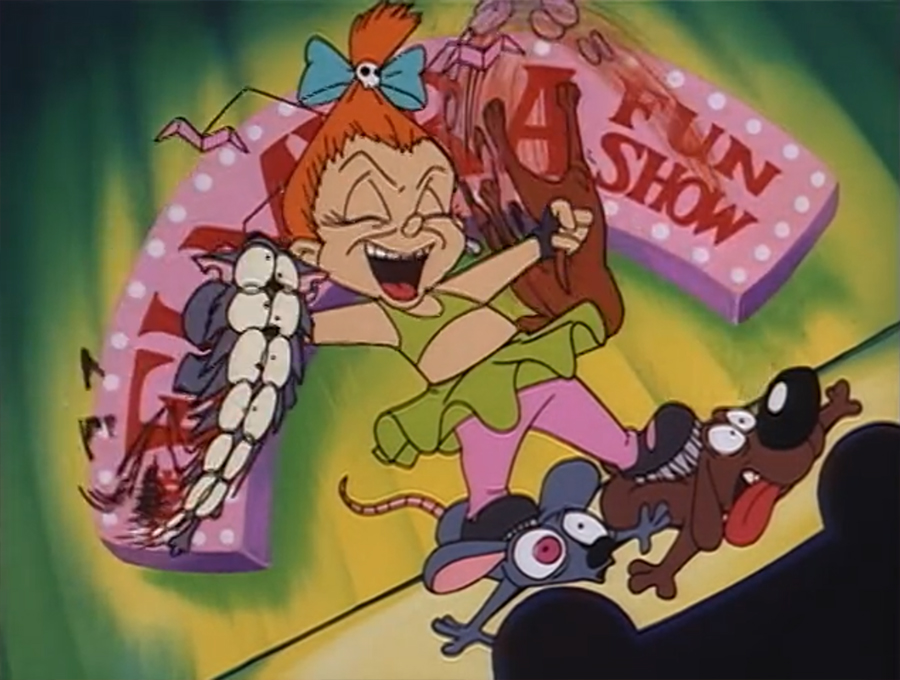 Slightly...
Anyway, in this elseworlds tale she doesn't go to Acme Loo, instead attending a human school full of other humans. BORING. She does have Furrball and Byron Basset as pets, which considering her family is portrayed as mostly normal says a lot for the parental supervision in this house. She also seems even more dense, if that's possible? The plots of both episodes in this show-within-a-show are driven by Elmyra's utter cluelessness to everything around her.
The family also has a thicc German maid named Queequeg for some reason? Mom clearly has a REALLY good job at the radio station because I don't think Dad's patent on a juicer/phone/shaving kit combo is bringing in the cash.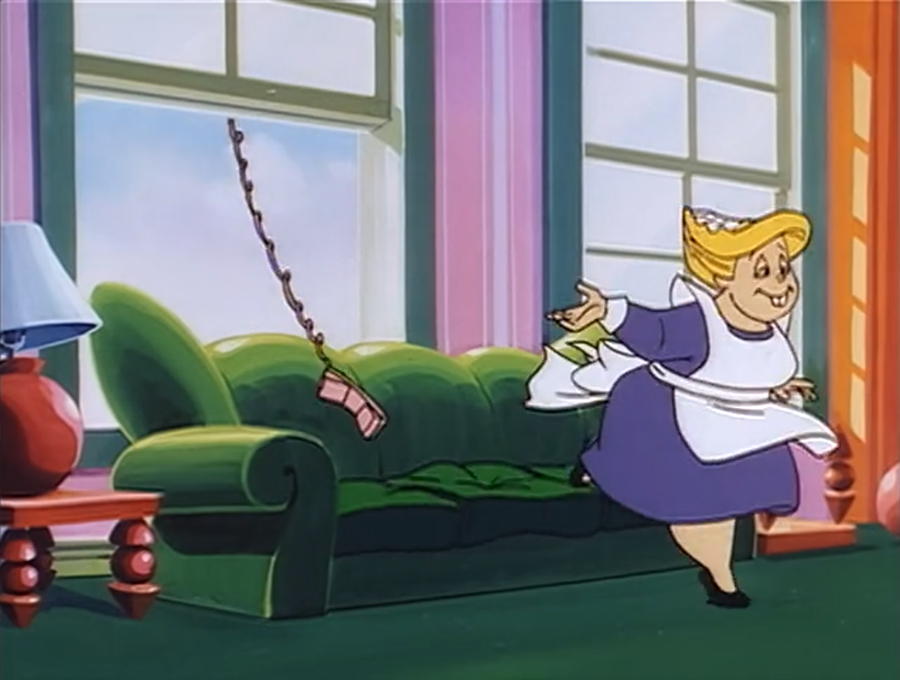 The part that really intrigued me was Elmyra's weirdly normal sister Amanda. She's a cool 90s lesbian teenager who has 9,999 Maniacs posters on her wall and has a crush on a girl at school named Nickie Butler.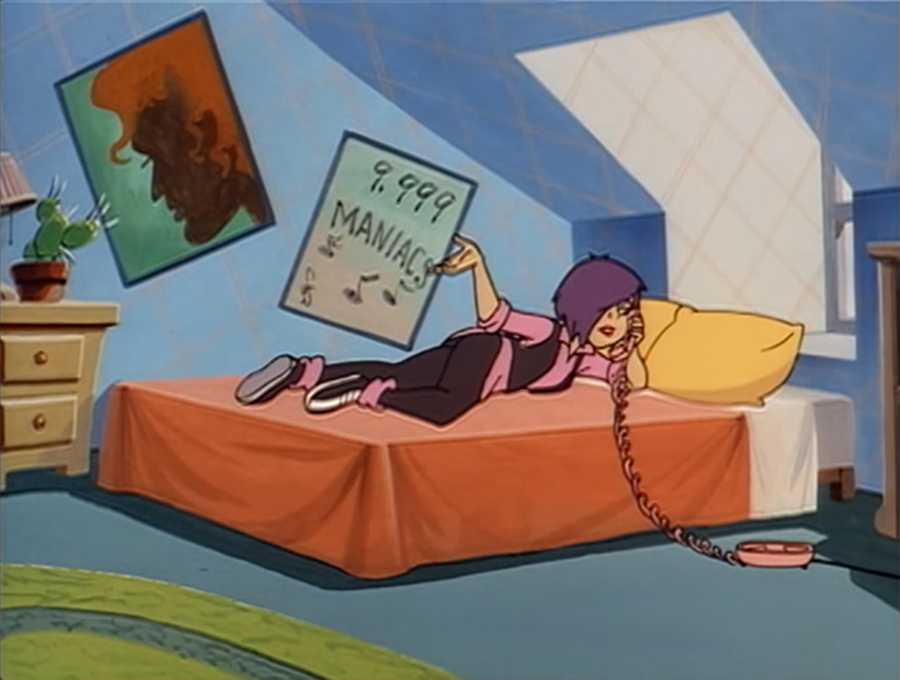 What blew my mind was that she looks almost exactly like my OC, right down to the purple hair and skull earrings! I very clearly remember, in my own play and imaginings, that even back then this was the look of my avatar in that universe. So I'm not sure whether I completely ripped off this character and forgot about it or whether I just subconsciously ticked off all these traits that I wanted to emulate and integrated them without even realizing it. It's weird that my mental image of this made up character permeated all through the years, long after I forgot this unsettling and ill-advised field trip into Elmyra's domestic life was forgotten.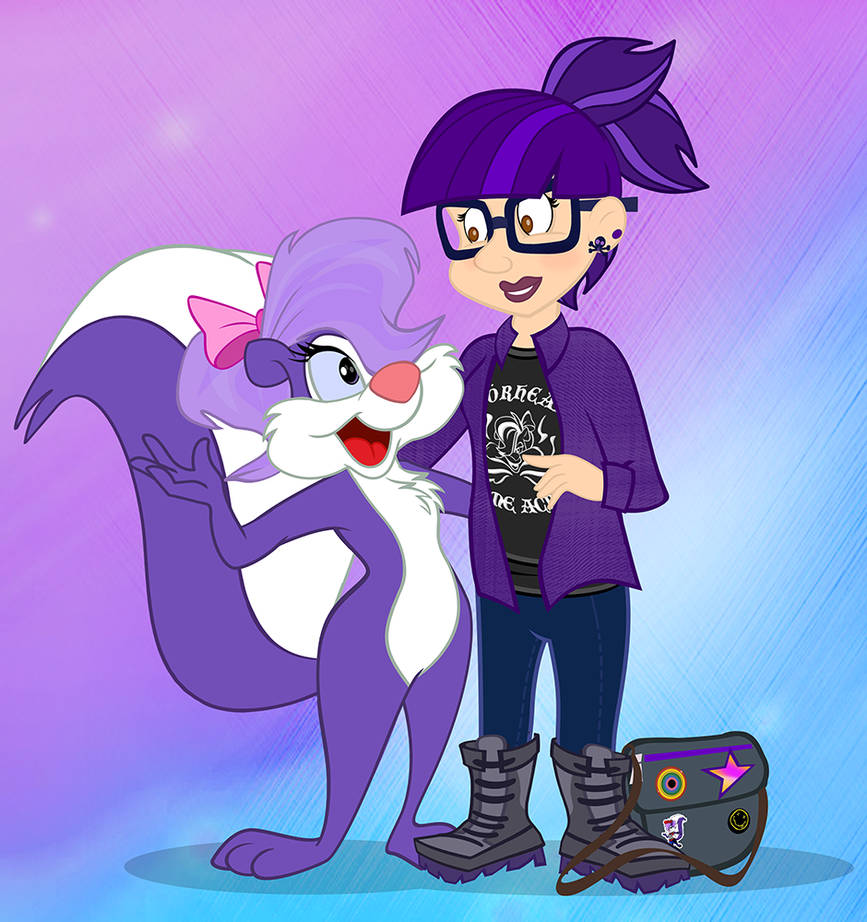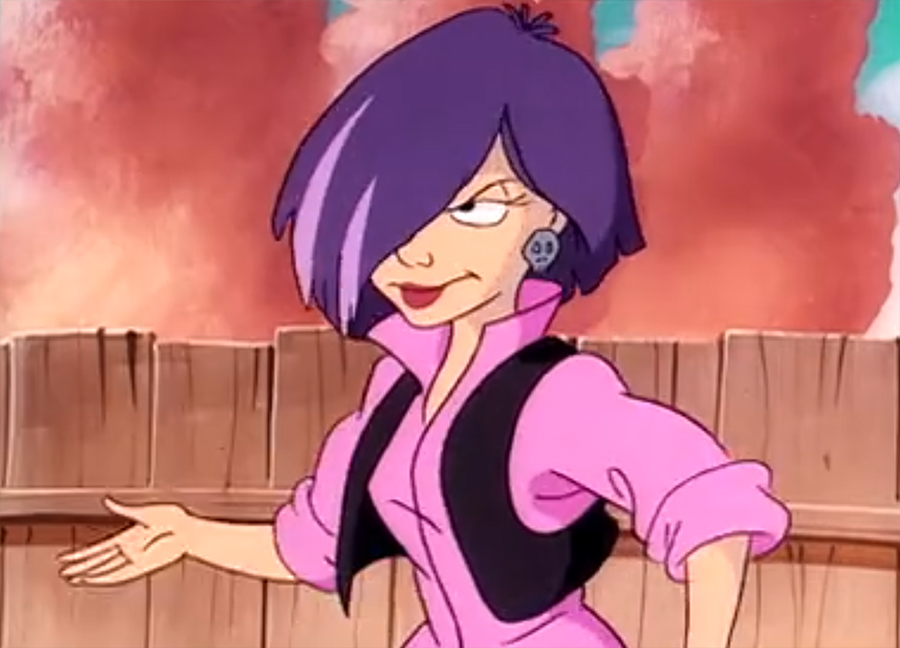 So, long story short, the Elmyra spinoff episodes were, literally, forgettable. EXCEPT for the fact they were the first appearance of Mr. SkullHead who is baller and I SWEAR is the inspiration behind Teen Girl Squad. If anyone should have gotten their own show out of this, it's Mr. SkullHead.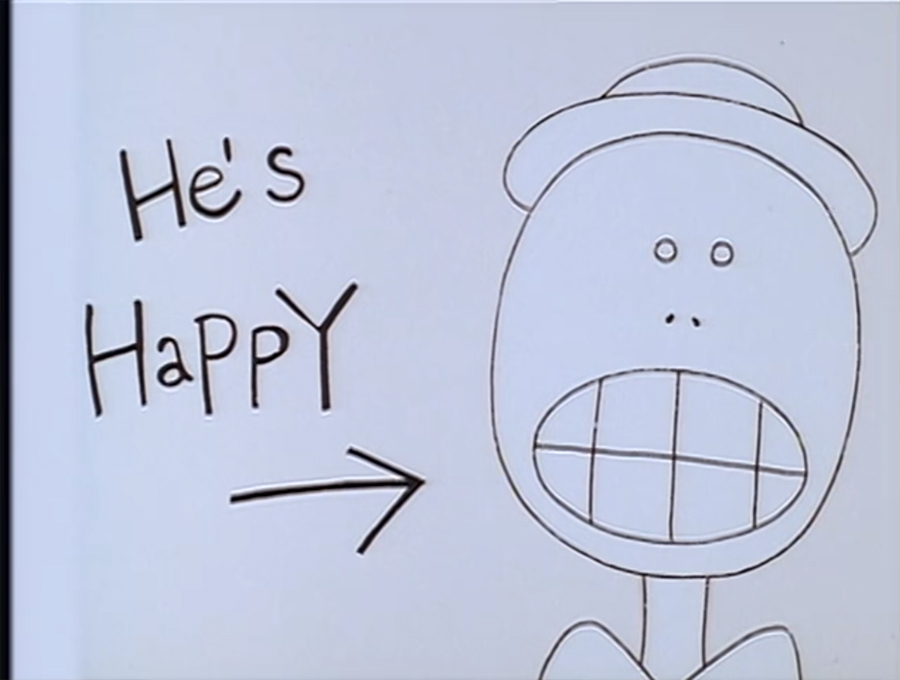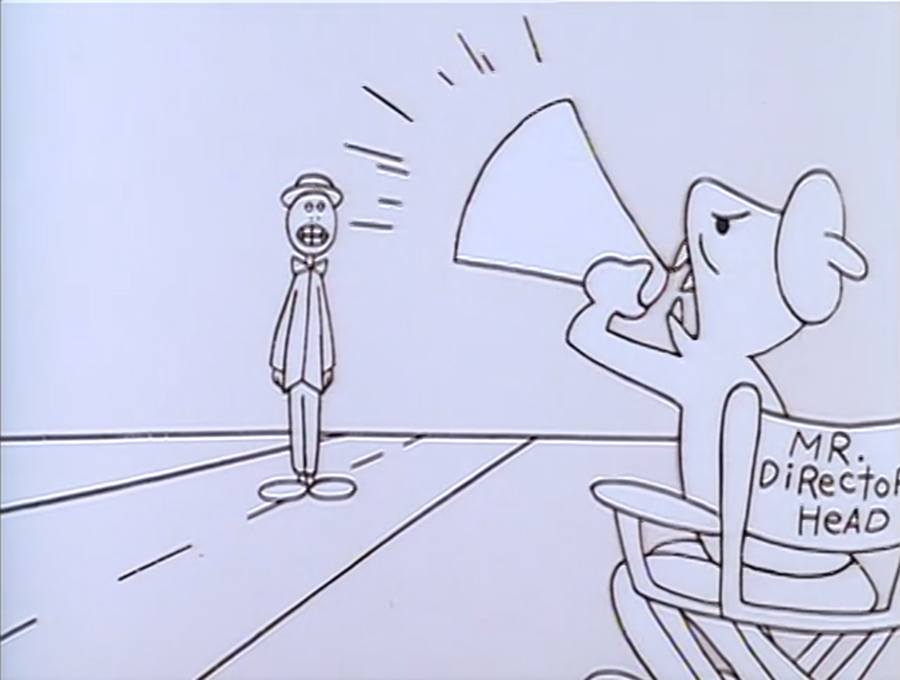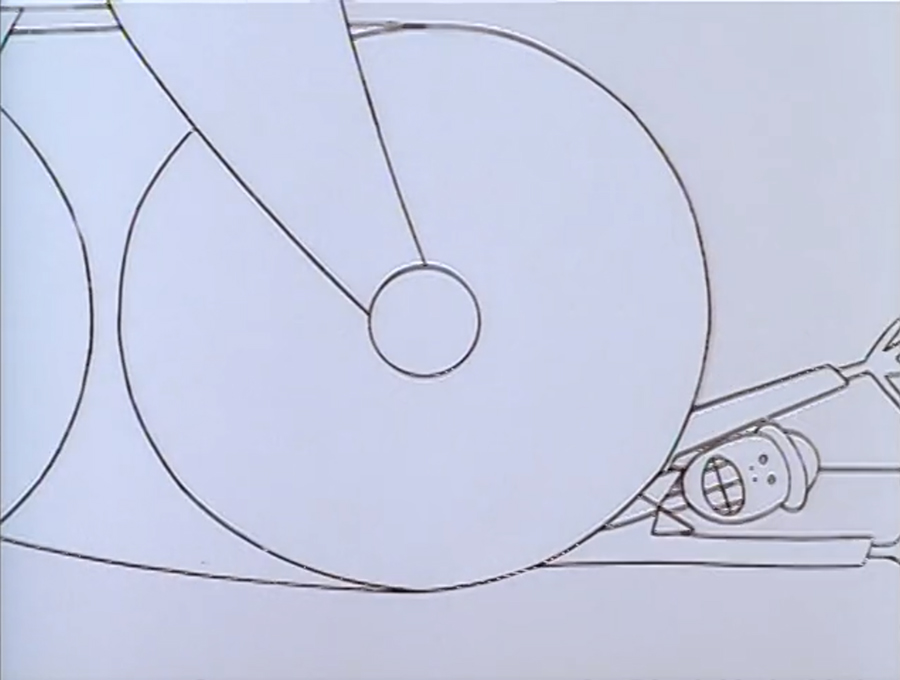 Amazingly enough, Elmyra DID get her own series in 1998, which in itself was a spinoff of Pinky and The Brain called Pinky and Elmyra and The Brain (fucking seriously!)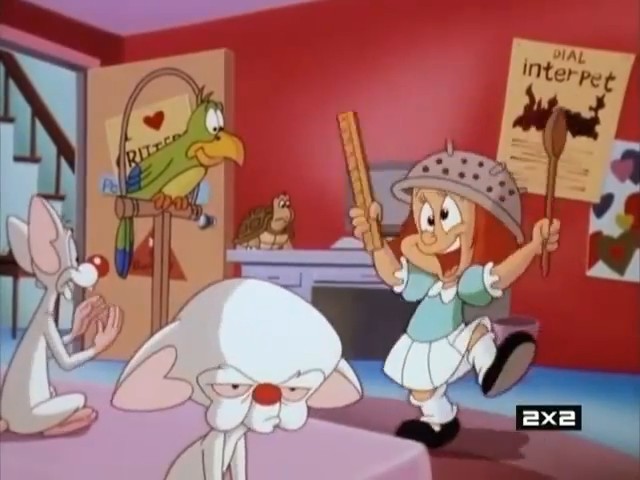 Much like Elmyra, this perfect storm of awfulness was wanted by absolutely no one. Peter Hastings, writer and producer from TTA and Animaniacs, was essentially press ganged into working on the show. He loathed the idea, and his lyrics to the theme song express that sentiment:
So Pinky and the Brain
Share a new domain
It's what the network wants,
Why bother to complain?
Followed by The Brain intoning "I deeply resent this."
In this version, Pinky and The Brain now live with Elmyra in a different house with no visible family or parental supervision. Also, Elmyra now goes to a DIFFERENT human school with a cast of classmates nobody cares about.
And that's that! All because of an OC I fell down this rabbit hole and felt it important to share it with you as well.