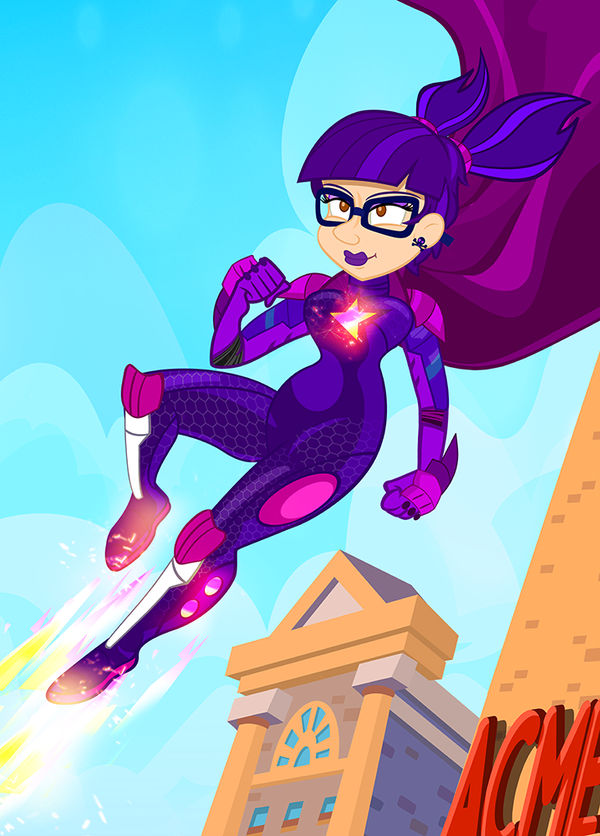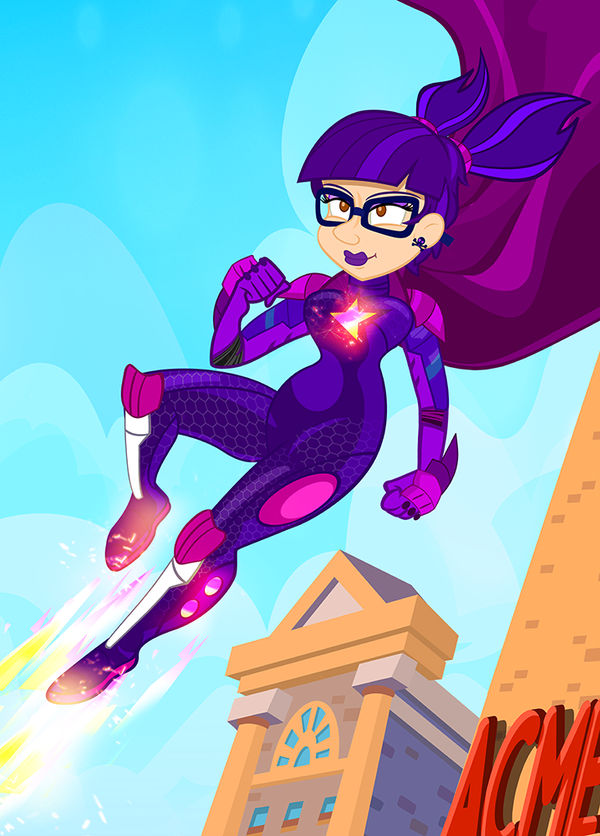 If you're going to make a self-insert OC go big or go home! Why not be a way-cooler version of yourself. Heck, why not be a super hero and fight steampunk aliens and protect the characters you love? The world of cartoon 1991 is your playground, JUST DO IT!
I shamelessly love my Tiny Toons OC, Radiance and I have to thank my friend
VoltronZ1
for including her in a series of his crossover stories!
Interestingly, she may not be so much a self-insert and instead a half-remembered side character, but I'll talk more about that tomorrow when I post the full version for
#FifiFriday
!

Looks good, love the trail on her flight pose
Reply

Thank you so much! I've had a lot of fun developing her from a few notes leftover from when I was a kid! Back then I wanted her to be more like Green Lantern, forming vehicles, weapons, etc out of energy. Now I think of her more as having light-based powers, able to form it into solid forms as well as using it as a power source.
Reply

Nice stuff, I gotta say. Here's to more stuff like this.

If there's one thing I love in life, it's crossovers, be it OC or 2+ universes colliding. Just makes it that much more magical, imo
Reply

Lol, I have no problems with this at all.
Reply

I'm glad! I know OCs are a sore topic with fans, but I lean on the fact this is something I've wanted to draw since I was a child! I'm glad I'm finally confident enough to bring her to life, to a certain extent! I always think about how young me would be so happy about it!
Reply

Reply

Reply

I like the design. It's like Iron Man meets Captain Marvel
Reply

When I was a kid, my biggest influences on her were Power Rangers, Green Lantern and, especially, the Cyclone armor from Robotech! In fact, when I played, I used the Robotech figure as my avatar's stand in!
Reply

Reply

It was a re-edited and re-dubbed version of the Japanese animated series' Macross and Mospeada. The different series were linked together into one long sci-fi cartoon that aired in the states under the name Robotech. The Mospeada section was my favorite as it featured awesome battle-armor that could merge with a motorcycle and a species of scary alien cyborgs called The Invid.
Reply

Just DO IT, pixel! Don't let your dreams be dreams!
Reply

I'm proud to say I haven't let a single one of my dreams remain dreams so far! Thank you my dear!
Reply

Making a cooler version of yourself often turns into wish fulfillment indulgences and more often is turned into a Mary Sue character. It's so easy of a temptation but like any super power we must always remember what Spiderman taught us: With great power comes great responsibility.
Reply