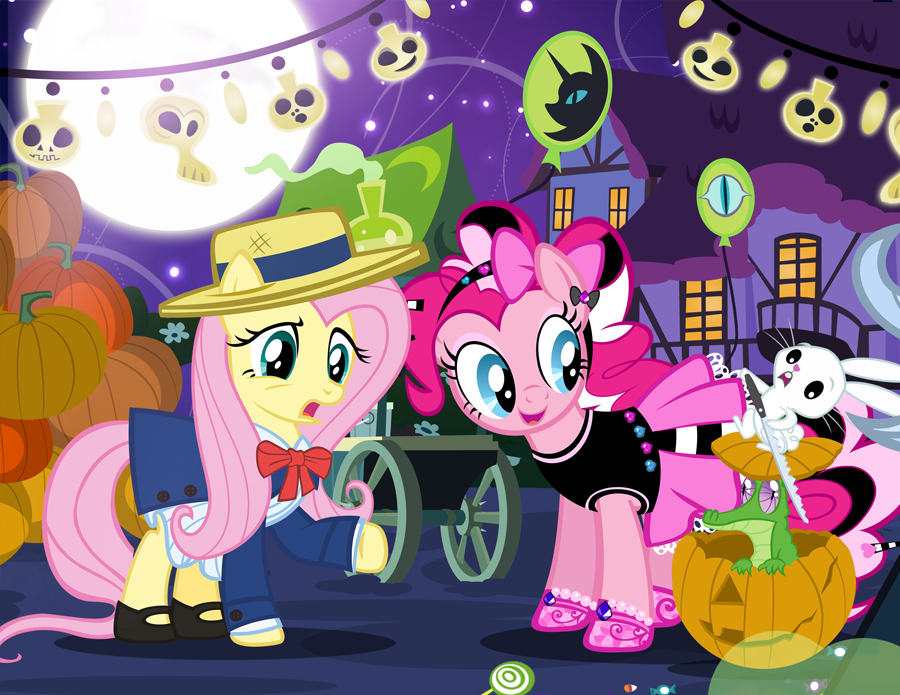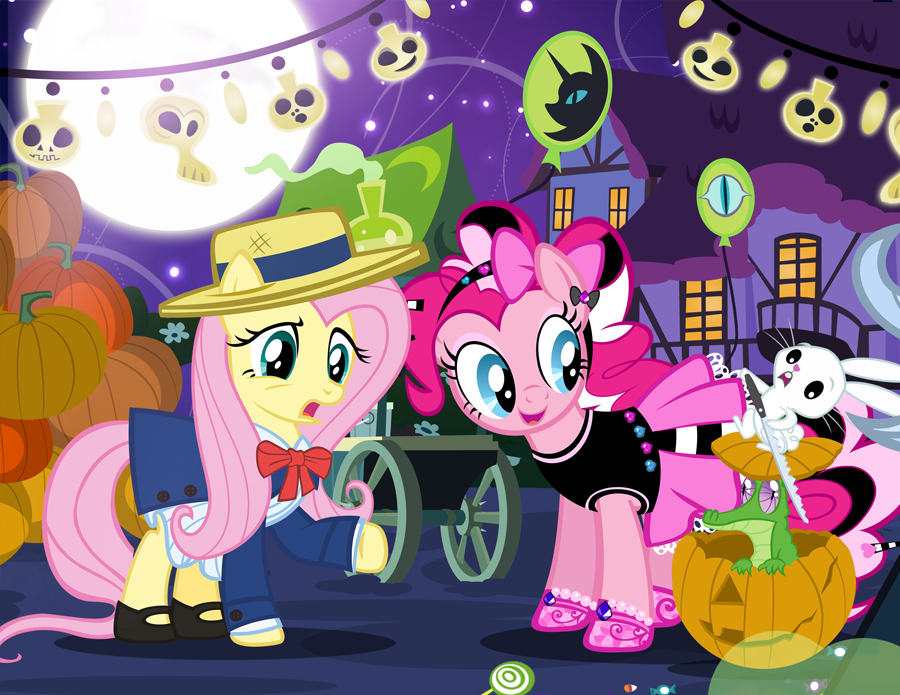 Watch
Andrea Libman asks for Halloween Pinkie Pie and Fluttershy, Andrea Libman darn well gets Halloween Pinkie Pie and Fluttershy!
Flutters is dressed as another famous Andrea-voiced character, Madeline, while Pinkie Pie is a sort of mash-up between the current Pinkie's Boutique line of goth-ish pony toys and Andrea's equally pink-and-goth character Cyndrilia on Pac Man and the Ghostly Adventures.
If you're attending Nightmare Nights next weekend, be sure and stop by Andrea's table to meet her, because she's awesome and amazing, and get one of these autographed by her very own self!
On a personal note, I find it impossible to draw these lovely tiny horsies without Angel and Gummy. Best pets are irresistible!