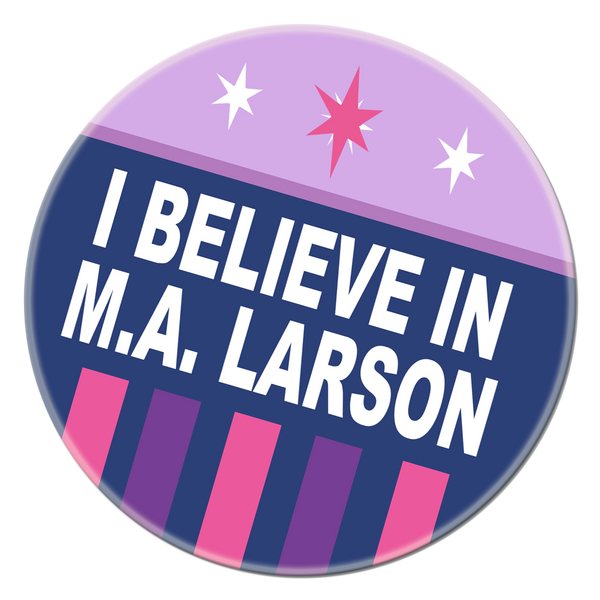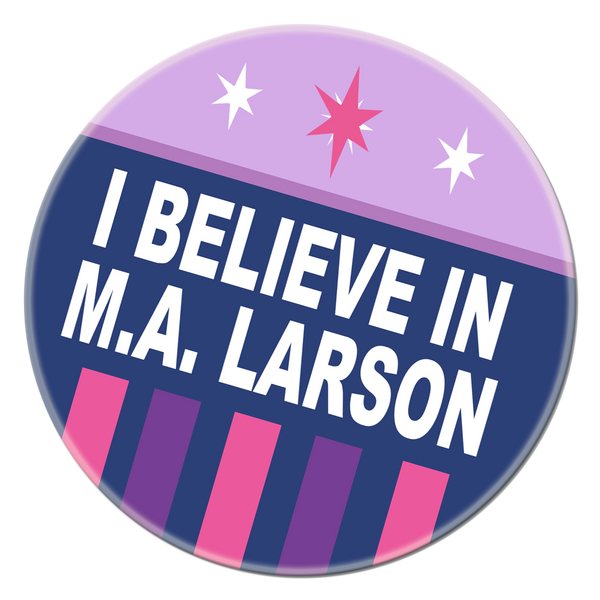 Watch
He's not the writer we deserve, but he's the writer we need.

Several people have asked for super big versions of the MA Larson button, sans background, to use for profiles and such. So here it be! Full permission to post and use in support of the incredibly talented, funny, and always entertaining writer of My Little Pony: Friendship is Magic.

Three weeks left until his season finale episode! Will Applejack run off with Prince Robocop? Will Fluttershy discover the secret dungeon in Legend of Zelda? Will Spike get help for his Monster High collecting addiction? And the question on everyone's mind: Will Twilight Sparkle really become a pit fighter? All shall be revealed in three weeks!

Edit: Holy shitsnacks! You leave a comments section for five years and all hell breaks loose!