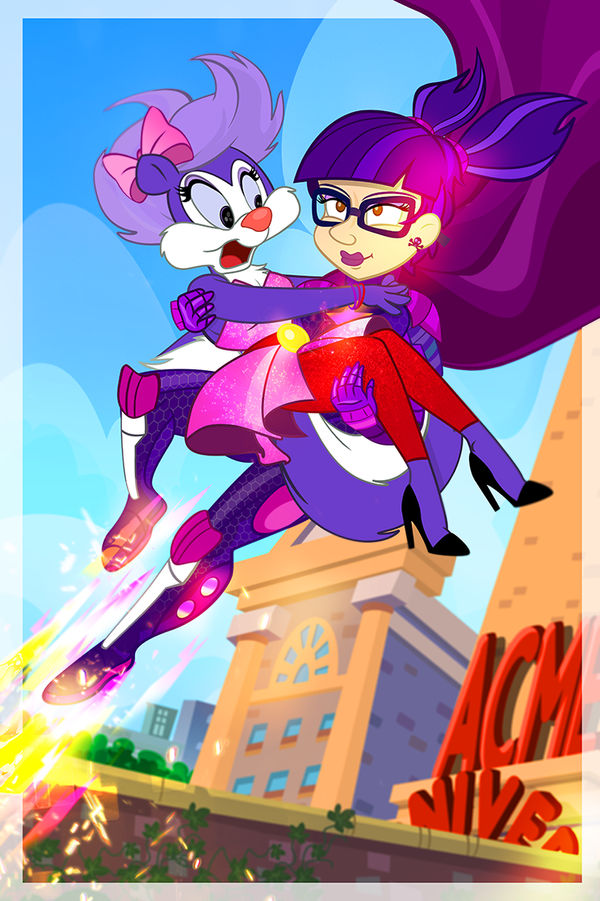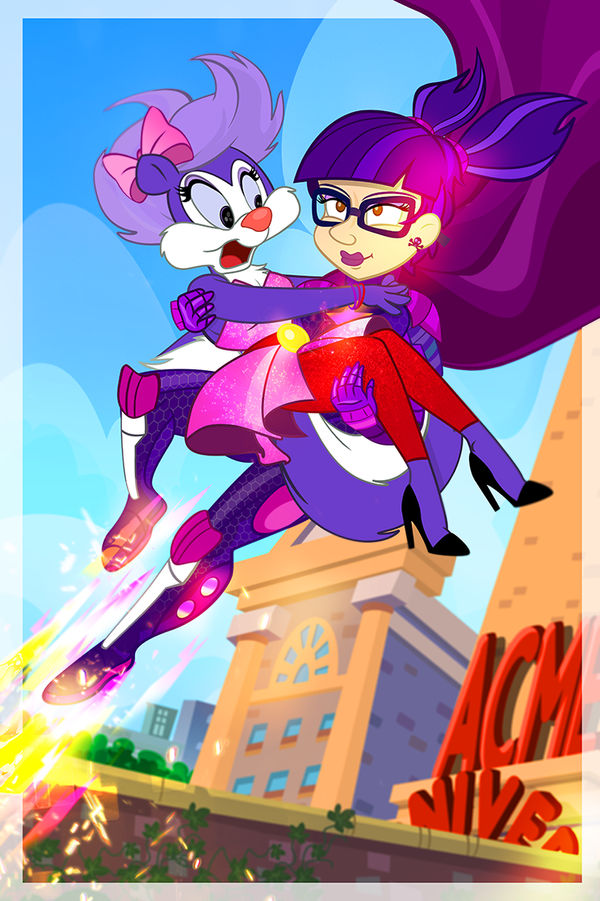 Here's the finished version of the picture of Radiance, my blatantly Mary Sued Tiny Toon Adventures OC I posted yesterday.
If you can't hang out with your favorite characters (wearing your favorite outfits of theirs) then what good is art school and a lifetime of student loan debt, I ask you!?!
This piece also prompted a tumble down the rabbit hole (appropriately) of my character's resemblance to Elmyra's sister...also DID YOU KNOW ELMYRA HAS AN ENTIRE SPINOFF SITCOM FAMILY? WHY? Well, I'll tell you why over here on my journal!

Elmyra's Family ValuesThis week I decided I wanted to update and refine my blatantly self-inserted Tiny Toons OC character for #FifiFriday. TTA didn't have a very expansive human cast, so looking up references on Max, Mary Melody and Elmyra, I was reminded of Elmyra's ill-fated family sitcom spinoff episodes.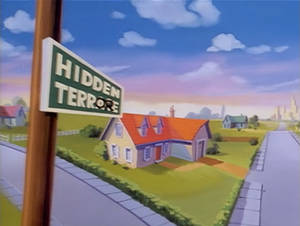 For those who've forgotten (myself included, as will be discussed later) someone at WB thought people actually liked Elmyra enough to have her own show. They tested the waters with two episodes featuring Elmyra and her lovable family unit, the Duffs. There's her dad, MacArthur, a halpess inventor in the vein of the dad from Gremlins. His brilliant ideas include a machine that turns tears into drinking water and chemically transforming egg yolks into thermite plasma.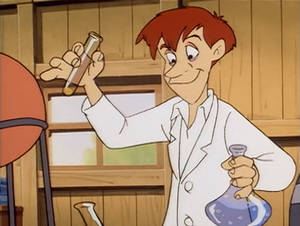 There's Elmyra's mom Emily who works at a radio station and seems to be the main breadwinner of the family. She