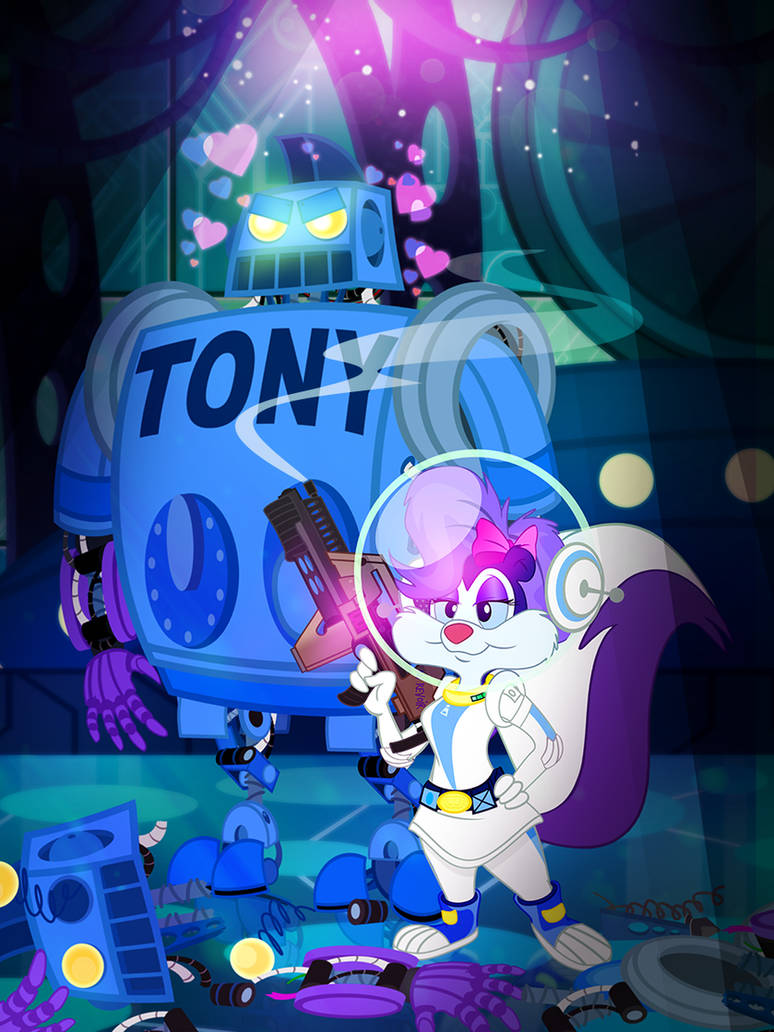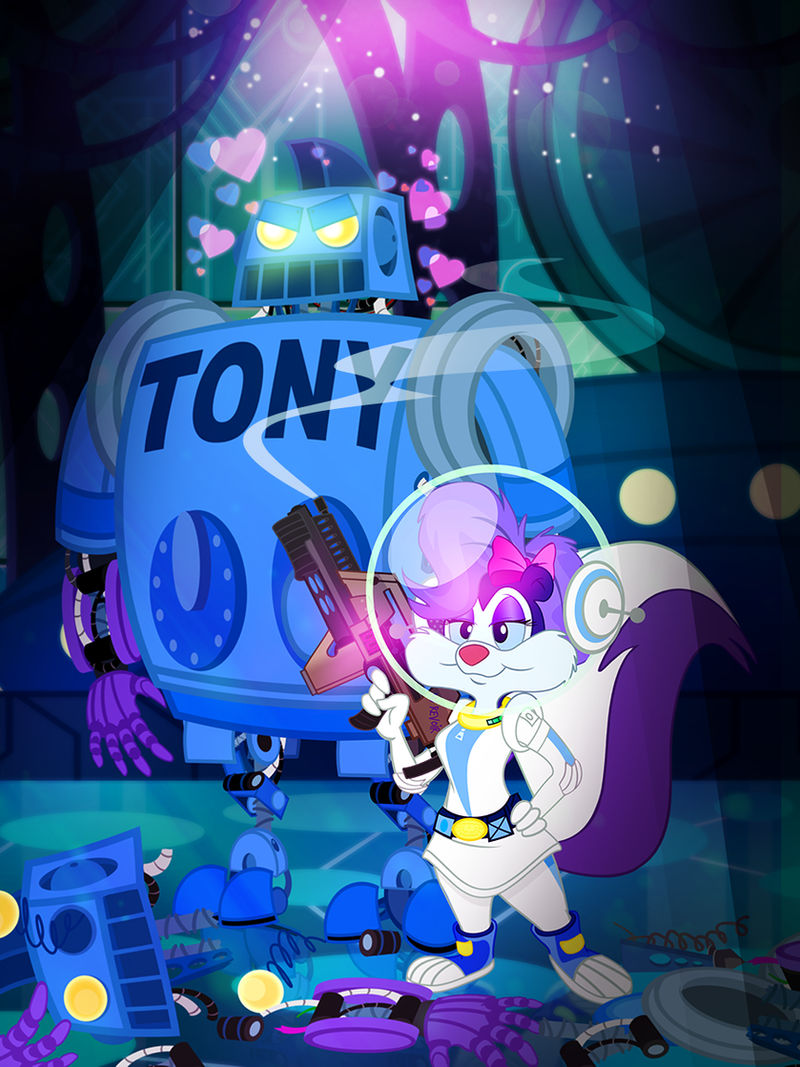 Watch
This week I decided to make an image based on the Tiny Toons episode Toon TV. The final segment starts out with a definite Heavy Metal vibe but quickly transitions to Elmyra crooning The Name Game to an army of robots named Tony.
Fifi briefly appears in the short and all the characters are wearing retro-looking spacesuits. Here are a couple screenshots!
So my take is a little more Heavy Metal, a LOT more FIfi-centric and, frankly, a bit of an excuse to create space-y assets for my Tiny Toon vs Aliens comic.
Here's Fifi and her space suit alone: