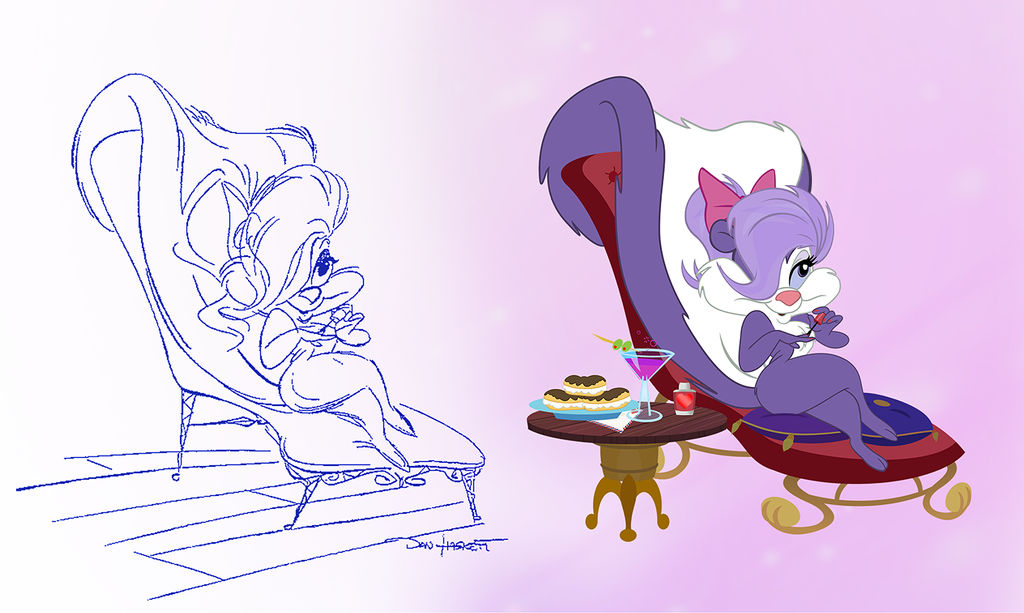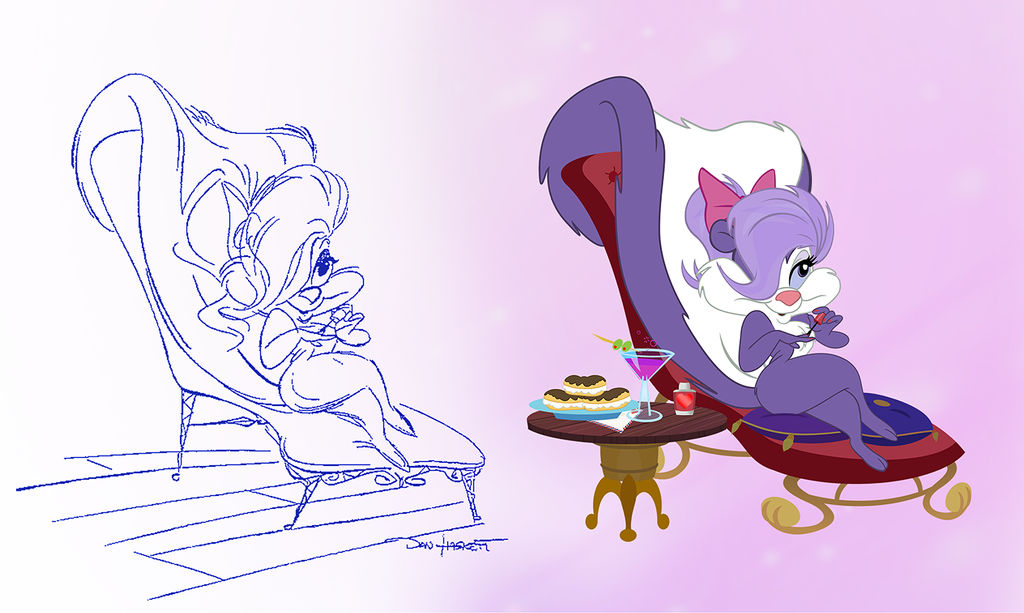 Watch
Here's another update of a classic Dan Haskett sketch. Once again, I can't really do justice to the beauty and simplicity of Dan's linework, but I thought it would be fun to see Fifi lounging in full color! I added a few more details and made her hair a bit more show-accurate.
Here's the original sketch in all its glory!
Now, if you'll excuse me, I suddenly feel embarrassed by my own horrifically chipped nail polish!