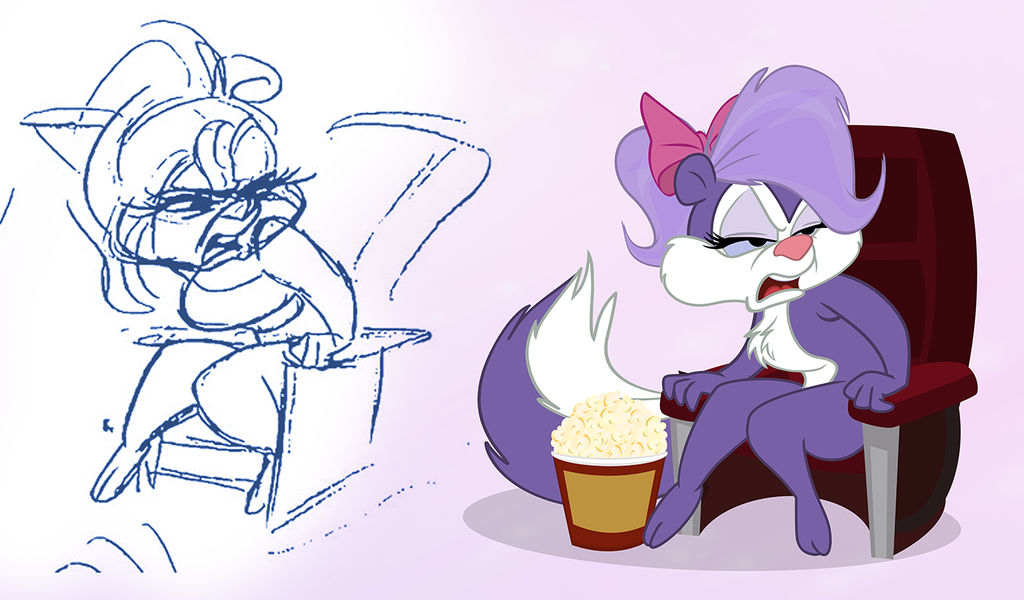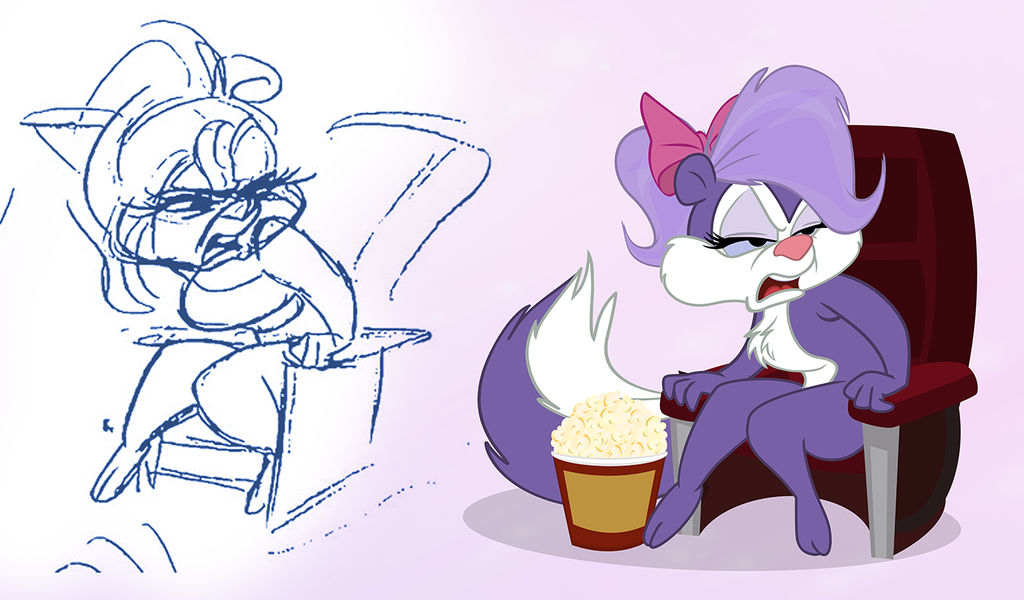 Among the Tiny Toons and Animaniacs art that I was given is this amazing series of Fifi expressions illustrated by Dan Haskett:
My favorite is this one which seems to be a 20-year early precursor to the "Absolutely Disgusting" face! I wanted to recreate it in such a way that it may have actually appeared in the film. I love how it's a completely out-of-character expression and conveys so much utter revulsion!
The interesting part about the original sketches is that Fifi looks a bit different than usual. Her hair is up and she seems to be wearing an outfit similar to Bimbette's in the movie, a sort-of Jazzercise ensemble with a sash. Maybe I'll try a version with the original hair and clothes next time!
For reference, here's the actual scene from the movie!




She's more disinterested here rather than angry and repulsed, at least until Johnny Pew steals her autograph.