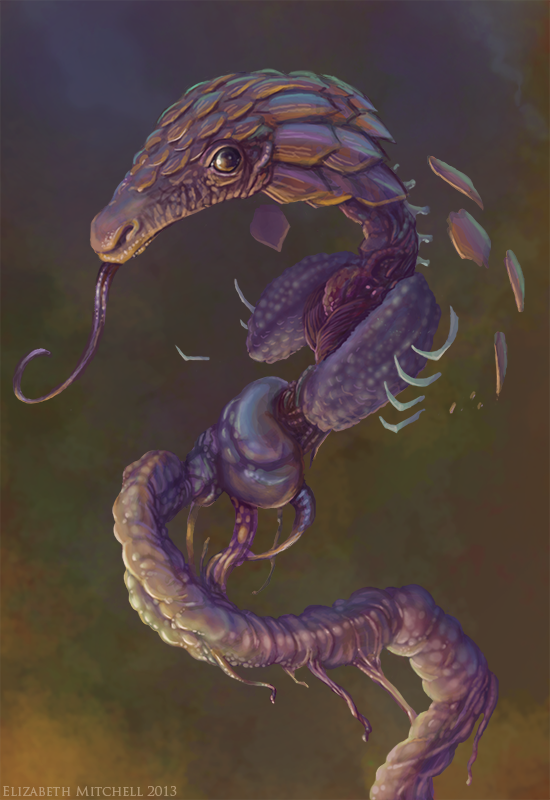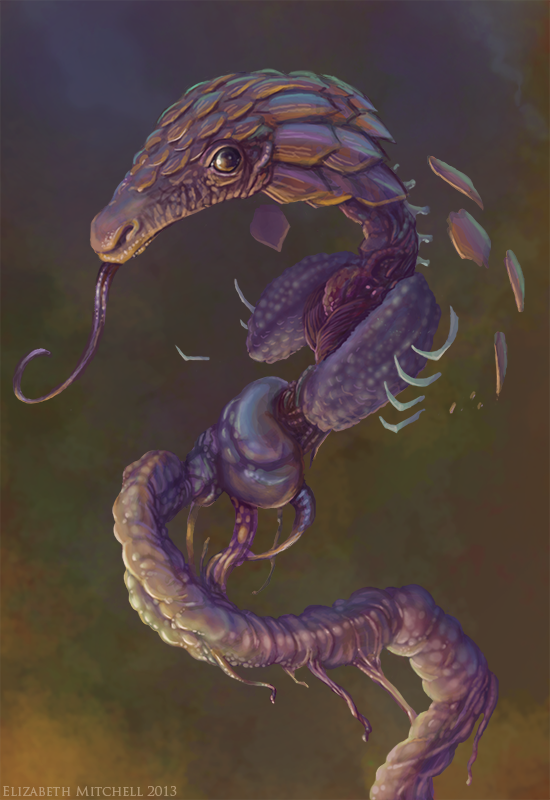 Watch
So my husband is painting Yin the Penanggalan from Mallifaux and joking about Pangolins and one thing led to another and before you know it, here I am painting Pyang the Pangolin Penanggalan.

Penanggalans are actually ghosts from Malaysian mythology. Supposely they are women who leave their bodies at night, taking their heads and entrails with them, searching out pregnant women. They have long probiscus-like tongues, just like pangolins. When they are done raining terror on villages, they go home and soak themselves in vinegar so they can fit themselves back into their bodies.

en.wikipedia.org/wiki/Penanggalan

This was a very quick and silly sketch/paint for me. I did a whole bunch of things I don't normally do, including painting on only a few layers instead of making a new layer for every distinct object. I also tried to finish within the weekend instead of letting this sit for weeks on my hard drive.