Hello and welcome to our 96th week!
Before you join, please read our
Rules
to avoid confusion and any unpleasant
situations
!!


Dates
Start: 23th January

End:
4th february
Winners announcement: 12th February
Theme of this week: Palette Challenge VI

It's long awaited, everybody favorite challenge theme! This time we would like to propose working with a variation of
Gameboy
color palette.
Again, the theme is up to you - you can draw anything you want! But please use only colors below:



Additional rules:

use only these, exact colors


maximum canvas size 250 x 250 pixels

no transparency allowed (
the canvas can be in any shape you want)

animation is optional

send artworks in 100% view ONLY (no x2 or other magnification view - 1 pixel must be in 1 pixel size)
Inspirations:
Tutorials for this week: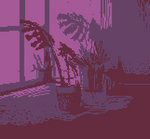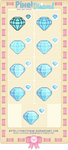 Need more? Check out
TutorialsForYou
and
TutorialsClub
to find more tutorials!



How to join the challenge?
Please remember! If you send your entry via note, you have to accept the request that will be send from the group by the deadline, otherwise the deviation will not be considered as an entry!
Make sure you also link this challenge article in your deviation's description, so that we know that you have read our Group Rules.
Prizes!
1st place:
100

2 follow ups:
50

each
All participants will receive a llama from
UszatyArbuz
and a feature in the Monday Pixel madness feature.
:bademoticon:Group News:
Share some love with our last week participants
here
!
Good Souls Feature (December)
New Member Feature
- welcoming new members of our group!

What's going on at our affiliates?
- want to affiliate with us? Send us a note or affiliation request

Have fun!