Hello and welcome to our 66th week!
Before you join, please read our Rules to avoid confusion and any unpleasant
situations
!!


Dates
Start: May 9th

End: May 14

th
Member's voting: 15- 21th May
Winners announcement: May 22th

Theme of this week: Watermelons!

In this week your co-founder
UszatyArbuz
has birthday! I won't share my age though, it's definitely too much

But because of my personal little holiday I wanted to host a week featuring everything-watermelon, also giving more prizes

I would like you to create anything related to watermelons: simple fruit or a piece of watermelon, watermelon cocktail, cake, animal, outfit, creature, character or anything watermelon inspired you want!
By the way, our other admin
Amarantheans
has her birthday in the same week as well - don't forget to wish her happy Birthday too

Inspirations:

<da:thumb id="557575940"/>


<da:thumb id="321249073"/>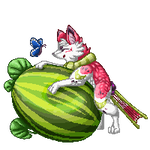 <da:thumb id="548654005"/>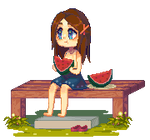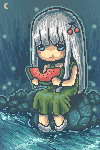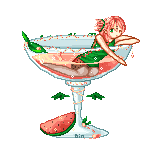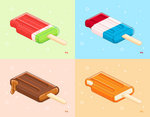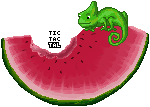 <da:thumb id="600380215"/>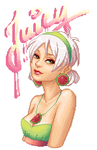 Non-pixel art inspirations: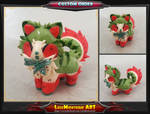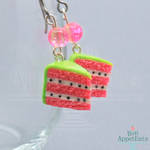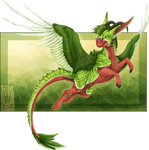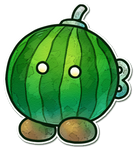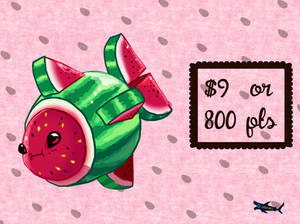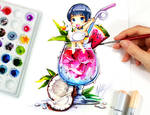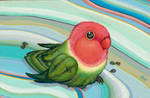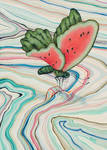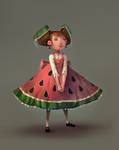 Tutorials for this week: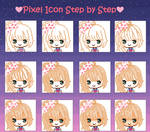 <da:thumb id="537535410"/>

Need more? Check out
TutorialsForYou
and
TutorialsClub
to find more tutorials!
How to join the challenge?
Your entry for week
66
can be added here:
Link to current open gallery folder
or send a note to
PixelChallenges
and our Team will add your entry to the right folder, thanks.
Please remember!
If you send your entry via note, you have to accept the request that will be send from the group by the deadline, otherwise the deviation will not be considered as an entry!
Make sure you also link this challenge article in your deviation's description, so that we know that you have read our Group Rules.
Prizes!
Members voting:
1st place: 100

from
PixelChallenges
2nd place:
50

from
PixelChallenges
UszatyArbuz prizes:
Favorite artwork: 100

from
UszatyArbuz
Second favorite artwork
: 50

from
UszatyArbuz

Honorable mention:
cake badge

from
UszatyArbuz

All participants
will get a llama badge
from
UszatyArbuz
(if they didn't have one)
All participants
will be featured with their entries in Monday Pixel Madness feature at
UszatyArbuz

All participants
will get an extra ticket for my
Birthday giveaway! Art prints, points, badges!
:bademoticon:Group News:
Share some love to our past week participants
here
!
You can still join the
Pixel Challenge Week 65
as the deadline was extended!
Check our last Donors feature
Good Souls feature (April)
Have fun!