Hello and welcome to our 74th week!
Before you join, please read our
Rules
to avoid confusion and any unpleasant
situations
!!


Dates
Start: 18th July
End: 23rd July

Winners Announcement: 24th July

Winner will be chosen by voting in PixelChallenges Admin Team, also Admins are welcome to participate in all weeks, they are not allowed to vote for their art (so I hope everyone understand that I motivate everyone! to create art, not only old and new members of PixelChallenges)



Theme of this week: Birthday Cake!
You can make a very big cake or a slice of cake, or little cake

So what would you love to make for your/your friend or family's Birthday?

Inspirations:
Tutorials for this week:



<da:thumb id="537535410"/>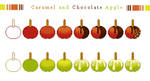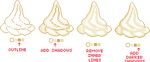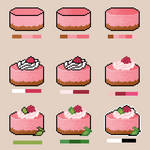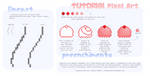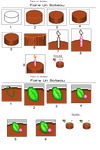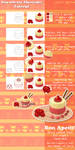 How to join the challenge?
Please remember! If you send your entry via note, you have to accept the request that will be send from the group by the deadline, otherwise the deviation will not be considered as an entry!
Make sure you also link this challenge article in your deviation's description, so that we know that you have read our Group Rules.
Prizes!
1st place: 150

from
PixelChallenges
2nd place: 100

from
PixelChallenges
Honorable mention : 50

from
PixelChallenges
*more prizes can be added during participation week
Winners will be announced
via poll
on 24th July

:bademoticon:
Group News:
Pixel Challenges Week 73
What's going on at our affiliates?
- want to affilate with us? Send us a note or affilation request

Have fun!