Hello and welcome to our 78th week!
Before you join, please read our
Rules
to avoid confusion and any unpleasant
situations
!!


Dates
Start: Aug. 15
End:
Aug 20
Member Voting from Aug. 21st to Aug. 27th.
Winners Announcement:
Aug 28th
Theme of this week: Seashells

This weeks theme is seashells! Summer brings relaxing walks on the beach in the sand and surf, then there are the children that run to and fro in search of seashells. We want to see what this season means to you, whether it is a scene on the beach or just seashells, surprise us with your creativity!
Inspirations:
Tutorials for this week: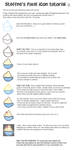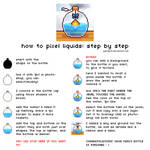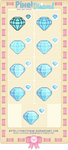 How to join the challenge?
Please remember! If you send your entry via note, you have to accept the request that will be send from the group by the deadline, otherwise the deviation will not be considered as an entry!
Make sure you also link this challenge article in your deviation's description, so that we know that you have read our Group Rules.
Prizes!
Members Vote:
First Place: 150

Second Place: 100

Third Place: 50

All participants receive a llama from
Amarantheans
and a journal feature from
OurDreamsWillCome
.
:bademoticon:Group News:
Share some love with our last week participants
here
!
Good Souls feature (July)
What's going on at our affiliates?
- want to affilate with us? Send us a note or affilation request

Have fun!


Thank you for including my embroidery in your journal

Cross stitch is a very close cousin of pixel art - they are both made up of a grid that's filled with a colour in each square