Hello and welcome to our 57th week!
Before you join, please read our Rules to avoid confusion and any unpleasant
situations
!!


sorry for uploading this journal some times because someone made a huge mistake sorry


Dates
Start: February 22
End:
February 27

Voting Feb 27th - March 5th
Winners Announced March 6th
Theme of this week: Steam Punk

According to Urban Dictionary
Steampunk
is a subgenre of speculative fiction, usually set in an anachronistic Victorian or quasi-Victorian alternate history setting. It could be described by the slogan "What the past would look like if the future had happened sooner." It includes fiction with science fiction, fantasy or horror themes.
Inspirations: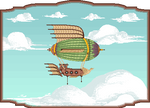 <- This one was made by our very own
UszatyArbuz
!
Tutorials for this week: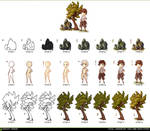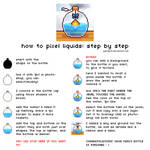 The Perspective Tutorial
<- This has nothing to do with pixel well except if you would like more realism in your pixel art. It is a really good tutorial to gain a little perspective.

Need more? Check out
TutorialsForYou
,
Pixelcommunity
and
TutorialsClub
to find more tutorials!
How to join the challenge?
Your entry for week
57
can be added here:
Link to current open gallery folder
or send a note to
PixelChallenges
and our Team will add your entry to the right folder, thanks.
Please remember!
If you send your entry via note, you have to accept the request that will be send from the group by the deadline, otherwise the deviation will not be considered as an entry!
Make sure you also link this challenge article in your deviation's description, so that we know that you have read our Group Rules.
Prizes!
100

for 1st place From
PixelChallenges
50

for
Amarantheans
favorite
Feature from
OurDreamsWillCome
:bademoticon: Group News:
Information on our weekly voting method will be announced 28th February.
Share some love to our past week participants here:
link
Week 55 winners!
CAST A VOTE in poll for last challenge!
Check our last Donors feature here:
Good Souls feature (January)
Have fun!

now i have perfect excuse to draw (and re-design) my steampunk dragon

if only i can finish it before deadline :/