Hello and welcome to our 101st week!
Before you join, please read our
Rules
to avoid confusion and any unpleasant
situations
!!


Dates
Start: April 10th

End: April 15th

Winners announcement: April 16 (or a bit later!)
Theme of this week: Pizza
We already had several food challenges, but this time we would like to see specifically pizza pixels! Show us a pizza slice, or yoru favorite pizza, or maybe ever a pizza cake?

Inspirations:
Tutorials for this week:

How to Make Pixel Art in Paint.NETThis week we've been looking at pixel art and by now you might be wanting to give it a try.
But how do you get started?
I'm not talking art theory here, I mean how to literally start drawing pixel art. Well as the name might suggest, pixel art is primarily a digital medium, so you're going to need some sort of art program to draw in. Now there's a lot of art programs out there, heck you probably already have some. Most of these can do pixel art, but today we're going to be looking at a free program called Paint.NET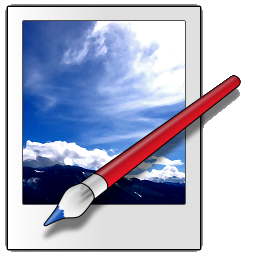 Before I go any further I'd like to point this out right now: Paint.NET is NOT the same as MS Paint. MS Paint is that drawing program your windows computer came with. You can do pixel art in MS paint, but I wouldn't suggest it… Trust me, unless you want to try pixel art-ing in hard mode it really isn't worth it. That's not to say you can't, but I really can't recommend it. Not when there is a much better free alternative avai

A Little Pixel HelpWe know that there are tons of tutorials out there that go over different aspects of Pixel Art Creation! Did you know that there are also alot of journals discussing the art of pixels as well? I decided to browse through them and put them here in a journal for you to easily find.

I am going to go through these at a later time but I just wanted to put this one out there for all of you pixel lovers!

PE: Pixel Art - Definitions and Examples by

Lyricanna

PE: How to Make Pixel Clouds by

IceXDragon

PE - Pixel Week Wrap Up by

Lyricanna

Project Educate: Pixel Art by

Lyricanna


Syn's Dithering Tutorial by

Synfull






Anita/

Amarantheans


:iconamarantheans:

Need more? Check out
TutorialsForYou
and
TutorialsClub
to find more tutorials!



How to join the challenge?
Please remember! If you send your entry via note, you have to accept the request that will be send from the group by the deadline, otherwise the deviation will not be considered as an entry!
Make sure you also link this challenge article in your deviation's description, so that we know that you have read our Group Rules.
:bademoticon:Group News:
Share some love with our last week participants
here
!
Good Souls feature (March)
New Member Feature
- welcoming new members of our group!

What's going on at our affiliates?
- want to affiliate with us? Send us a note or affiliation request

Have fun!