Hello and welcome to our
71
week!
Don't forget about our rules
here
.
Please make sure you also link this challenge article in your note so that we can double check that you have read through the rules.
Dates:

Start: June 20th
End: July 2nd
Theme of this week: Lanterns and Tea Lights
Think of a summer bbq or a relaxing night under the stars, what do you need? Yep, you guessed it, lantern light! Everyone knows that if the lights are too bright you outshine the stars, but the soft glow of a small flame is all you need to light your path and illuminate your surroundings. Show us your summer traditions, with the soft light of a lantern or tea light.
You will have
2 weeks
to complete this challenge!
Inspirations:
Tutorials for this week: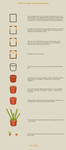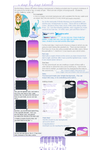 Need more? Check out
TutorialsForYou
,
Pixelcommunity
and
TutorialsClub
to find more tutorials!
Your entries for week
71
can be added here:
Link to current open gallery folder
or send a note to
PixelChallenges
and our Team will add your entry to right folder, thanks.
Please remember!
If you send your entry via note, you have to accept the request that will be send from the group by the deadline, otherwise the deviation will not be considered as an entry!
Make sure you also link this challenge article in your deviation's description, so that we know that you have read our Group Rules.
Prizes!
This weeks most-voted entry will get 100

Plus 50

from
Amarantheans
to her choice.
And a Journal feature with
OurDreamsWillCome
for all entrants!
:bademoticon: Group News:
Check out our latest week's entries here:
Share some love to our past week participants!
Cast your vote for your favorite Summer Drink!
Click here!
Good Souls feature (May)
What's going on at our affiliates?

Ahh, running late here!

If today still counts I'll get mine in today!xD I started to many challenges last month!