Hello and welcome to our 65th week!
Before you join, please read our Rules to avoid confusion and any unpleasant
situations
!!


Dates
Start: 2nd May
End: 14
th May
Winners Announcement: 15th May
Theme of this week: Chef

Yeah, this time you need to make our awesome and cute Chef! Chef is the original character of emoticon made by
Arichy
. Art with Chef you can look at Inspirations section.
P.s. please don't forget that original idea of Chef belongs to
Arichy
Inspirations:
Tutorials for this week: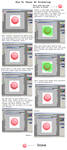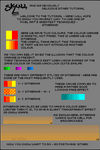 PE: Pixel Art TutorialsSo you have discovered the wonderful world of pixel art and want to create your own

But you don't know where to start or what techniques you might need to learn. This article will give you some tips and tutorials to help you on your way. Some links in this article do go off-site, as a warning.
Do I need a special program?
No! Something as simple as Microsoft Paint, Paint Shop Pro or the Gimp, all of which are free, are all you need to start with pixel art. Well, that and a mouse/touchpad (and a computer

). Photoshop can be used to pixel as well, but it is costly, so unless you plan to use Photoshop for a multitude of digital media, it isn't the best investment for pixel art.
Free downloads of MS Paint and Paint Shop Pro can be found here: http://www.bunnystick.com/tdlc.html
What are some useful Pixel techniques?
When it comes to shading, both dithering and anti-aliasing (often called AA-ing) are your best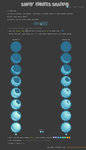 Need more? Check out
TutorialsForYou
,
Pixelcommunity
and
TutorialsClub
to find more tutorials!
How to join the challenge?
Your entry for week
65
can be added here:
pixelchallenges.deviantart.com…
or send a note to
PixelChallenges
and our Team will add your entry to the right folder, thanks.
Please remember!
If you send your entry via note, you have to accept the request that will be send from the group by the deadline, otherwise the deviation will not be considered as an entry!
Make sure you also link this challenge article in your deviation's description, so that we know that you have read our Group Rules.
Prizes!
First place:
1 month Core from
dAseniors
Second place
: 250

from
dAseniors
Third place:
100

from
dAseniors
Honorable mention:
50

from
dAseniors
50

to all winners from
PixelChallenges
150

to favorite entry from
Arichy
(points will be given via
PixelFairyHome
's donation account)
:bademoticon:Group News:
Cast your VOTE in our POLL:
pixelchallenges.deviantart.com…
Share some love to our past week participants here:
pixelchallenges.deviantart.com…
Check our last Donors feature here:
Good Souls feature (April)
Have fun!