Hello and welcome to our 61st week!
Before you join, please read our
Rules
to avoid confusion and any unpleasant
situations
!!


Dates
Start: March 28th
End:
April 2nd

(Voting is to end on April 9th and winners will be announced on the 10th. We will announce the voting method via poll.)
Theme of this week: Emotes
Emotes, we see them everywhere in social media, each of them showing some sort of emotion. (Thats why they are called emotes, "emotional icon") Yes, there are many icons that masquerade as emotes and are not truly an emote. For this challenge I want true emotes, they may be animated or static, but they must show emotion!

They also must be no bigger than 50x50 pixels, cause I want tiny emotes! As you can see from the inspirations below there is no need to make them traditional round emotes feel free to make them any shape. I want to see your originality!
Inspirations:








<da:thumb id="583072416"/> <da:thumb id="582666453"/>

<da:thumb id="579112632"/>



<da:thumb id="575147367"/>




<da:thumb id="553014029"/>
Tutorials for this week: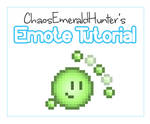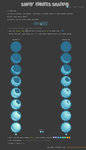 Need more? Check out
TutorialsForYou
,
Pixelcommunity
and
TutorialsClub
to find more tutorials!
How to join the challenge?
Your entry for week
61
can be added here:
Link to current open gallery folder
or send a
note
to
PixelChallenges
and our Team will add your entry to the right folder, thanks.
Please remember!
If you send your entry via note, you have to accept the request that will be send from the group by the deadline, otherwise the deviation will not be considered as an entry!
Make sure you also link this challenge article in your deviation's description, so that we know that you have read our Group Rules.
Prizes!
Most Voted 100

from
PixelChallenges
Amarantheans
Favorite 50

All participants recive a llama and feature from
Amarantheans
!
:bademoticon: Group News:
Check out our Amazing Easter Basket Collaboration
here
!
Share some love to our past week participants here:
link
Here is the Winners Announcement:
link
Check our last Donors feature here:
link
Have fun!

Only just seen this, and Thankyou so much for featuring one of my emotes in the "Inspiration" box. It means a lot to me!