Hello and welcome to our 59th week!

Before you join, please read our Rules to avoid confusion and any unpleasant
situations
!!
Dates
Start:
7th March
End:
20th March
Winners announcement:
27th March
Voting:
20-26th March


Theme of this week: Happy Easter!
Look, what we've got from Bunny! Awesome basket with....wait, but where are eggs? There just were here and....oh, no! We need your help, this week you need to make one egg and we'll put it to basket!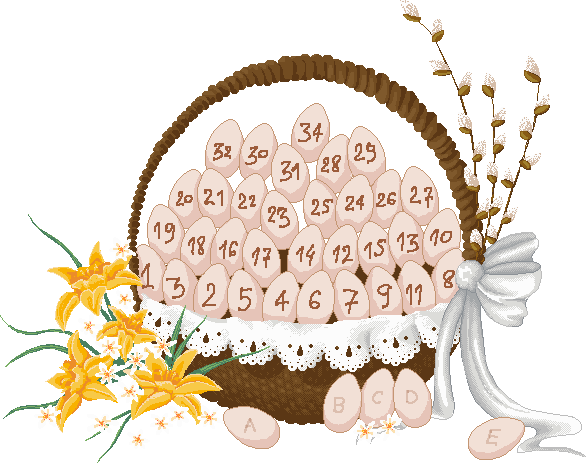 How to join?
There is 33 eggs for you in total. The eggs with odd numbers (1, 3, 5..) are pointing to the left, and eggs with even number (2, 4, 6..) are pointing to the right. Once you will chose your number, download one of these two templates, color the egg, and send it back to us in a group note!
Rules:
1. You can only choose one slot to decorate // One entry per participant.
2. Please comment below in contest info comments with your slot number.
3. Don't forget to check which eggs has been taken first and then comment with yours. The list of participants is below.
4. If your favorite slot has been taken, we will give you another number.
5. If you don't care about choosing number, but want to participate, just write in comments "I want a surprise number" and we'll give you your number as soon as possible.
6. Please send your entry using sta.sh (send a note to PixelChallenges with a link to the sta.sh). We'll add your entry as soon as possible! (Please note we're all working and don't have time to update the basket often)
7. You can make only non-animated version of your entry.
8. Your entry can not have transparent parts.
9. You can only fill the given template, please don't go outside it.

10. When you submit your entry to your gallery folder, don't forget to add this link to the deviation's description.
11. We will put eggs on the basket, and once they have been placed on, we will submit the basket for everyone to see!
12. We have limited numbers for our basket, so hurry!


More Rules:
here
List of participants:
Inspirations: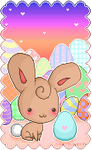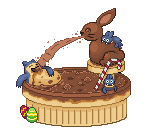 <da:thumb id="448915635"/>










<da:thumb id="525422970"/>

:bademoticon: Tutorials for this week: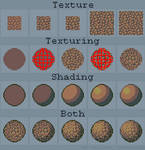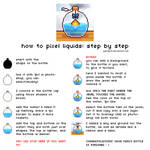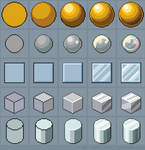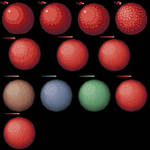 Need more? Check out
TutorialsForYou
,
Pixelcommunity
and
TutorialsClub
to find more tutorials!
Your entries for week
can be added here
or send a note to
PixelChallenges
and our Team will add your entry to right folder, thanks.


Prizes!
10

to
each participant
from
PixelChallenges
First place:
1 month Core from
dAseniors
Second place
: 250

from
dAseniors
Third place:
100

from
dAseniors
Honorable mention:
50

from
dAseniors
---


Week 2
For everyone who didn't come in time and for everyone who decided to practice with Pixel Art (or just started to do it)

|

Rules:
1. Choose an egg
2. Decorate it
3. Add link about this journal in deviation's description and mark "For gallery"
4. Send your egg to 59th week folder or send us a note with mark "Egg for week 59(2)"
5. You can make 2 entries, but you can win only once.
We are also waiting ONE participant for our basket and eggs! Thank you!
Prizes
:
Admins Choice: 5 winners will get 10

5 eggs will be featured in our Main Page in
PixelChallenges
from 27th March till 3th April
Special prize from
GeorgeXVII
50

to lucky participant
Our Team is thinking about one more prize, so stay tuned and go create!

---
Group News:
Good Souls feature (February)
Choose your favorite entry from week 58 here:
pixelchallenges.deviantart.com…
Have fun!