Hello and welcome to our 42nd week!
Don't forget about our rules
here
.
Please make sure you also link this challenge article in your note so that we can double check that you have read through the rules.
Dates
Start: 28th September
End:
3rd October

Winners announcement:
4th October
Theme of this week: Sprites!
We have quite a couple of spriters in this group, so this week is dedicated to them

A sprite is defined as pixels that can be used in a game. Challenge yourself and make a minuscule sprite! Or perhaps go even further and try animating! Maybe you need to make sprites for our
Neon Rampage Competition
but haven't gotten round to it? Or you want to get ready for a game you might make in the future?
Inspirations:
Tutorials for this week: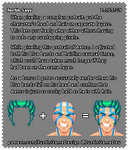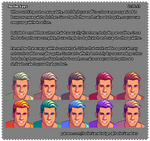 There are also many spriting groups here on DA that have tutorial folders:
Spriters-Club
NextGenSpriters
Sprite-Art-Cache
Sprite-Lovers
SpritesPlz
NextGenSpriters
Art-Of-Spriting
Ultimate-Spriters
Need more? Check out
TutorialsForYou
,
Pixelcommunity
and
TutorialsClub
to find more tutorials!
Your entries for week 42 can be added
here
or send a note to
PixelChallenges
and our Team will add your entry to right folder, thanks.
Prizes!
1st place: 100

from
Candyfied
2nd place: 50

from
Candyfied
:bademoticon: Group News:
Share some love to our past week participants
here
Check our last Donors feature here:
Good Souls feature (August)
Check out our ongoing monthly contest here!
Have fun!