Hello and welcome to our 30th week!
Don't forget about our rules
here
.
Please make sure you also link this challenge article in your note so that we can double check that you have read through the rules.
Dates
Start: 18th May
End:
30th May


Voting until
6th June

Theme of this week: General Isometric!
The theme is up to you this week, but the artwork has to be an isometric pixel art.
Isometric pixel art is using a 1:2 ratio and at an angle of 26.565. Below you have examples or isometric pixel art.
When submitting your entry, please remember to post your artwork to
Pixel Art / ... / Isometric
gallery!
Important: Make sure you link to our current week's journal in the deviation's description so that we know you've read and understood the rules!
Inspirations:
Tutorials for this week: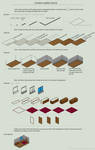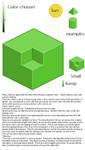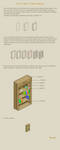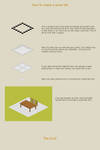 <da:thumb id="532337163"/>

TutorialsForYou
,
Pixelcommunity
and
TutorialsClub
to find more tutorials!
Your entries for week 30 can be added
here
or send a note to
PixelChallenges
and our Team will add your entry to right folder, thanks.
Prizes!
:bademoticon: 100

UszatyArbuz will be giving:
:bademoticon: 50

to the first place

:bademoticon: cake badge (or equivalent in points) to her favorite entry
:bademoticon: Group News:
Share some love to our past week participants
here
!
29th Week Winners
Check our last Donors feature
here
!
Have fun!