Hello and welcome to our 29th week!
Don't forget about our rules
here
.
Please make sure you also link this challenge article in your note so that we can double check that you have read through the rules.
Dates
Start:
May 11th
End:
May 16th

Voting until 23th May
Important: Make sure you link to our current week's journal in the deviation's description so that we know you've read and understood the rules!
Theme of this week: Cinco De Mayo!
So often in callenges of any kind we tend to forget that there are so many holidays and traditions that are not celebrated in our own countries. I would like this challenge to help educate and encourage us to think of others and their celebrations.
There are many misconseptions of what Cinco De Mayo actually is, even I thought it had to do with the Mexican Independence. Here is an artical I found that can help you better understand what it is and well what it is not:
www.techtimes.com/articles/441…
.
Here is a quote from the above link incase you don't want to read the whole thing

"Cinco de Mayo commemorates the Battle of Puebla, which took place in Mexico on May 5, 1862. The battle was part of the Franco-Mexican War, which began as a result of new Mexican President Benito Juarez defaulting on the country's loans from European governments. Britain, France and Spain sent troops to Veracruz to demand reimbursement. Britain and Spain eventually withdrew, but France continued its advance, hoping to carve out a territory of Mexico for itself. France sent 6,000 troops to attack the small town of Puebla de Los Angeles in east central Mexico. Juarez responded by sending 2,000 men. Though they were outnumbered, the Mexican army was victorious over the French. However, it would be another five years before the French would withdraw from Mexico completely."
Inspirations: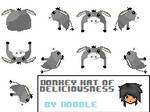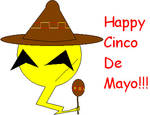 Tutorials for this week:
TutorialsForYou
,
Pixelcommunity
and
TutorialsClub
to find more tutorials!
Your entries for week
29
can be added
here
or send a note to
PixelChallenges
and our Team will add your entry to right folder, thanks.
Prizes!
One most voted entry:
:bademoticon: 100

Amarantheans
will award:
100

for 1st place
50

for 2nd place
25

for 3rd place
*
These will be awarded after the poll, winner is announced.
:bademoticon: Group News:
Share some love to our past week participants
here
.
Pixel Challenge Week 28
Pixel Challenge Week 28 Winners!
Check our last Donors feature
here
.


Thanks for the feature! <3 Sorry I don't use this account anymore, so I didn't see this until now. ;A;