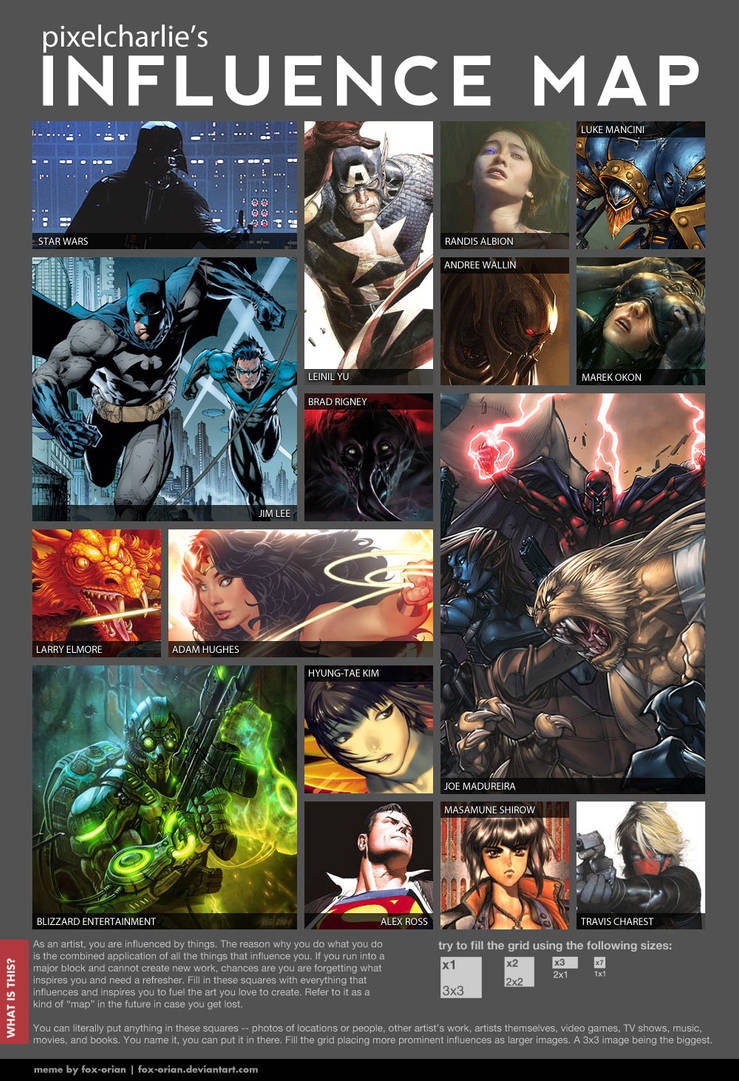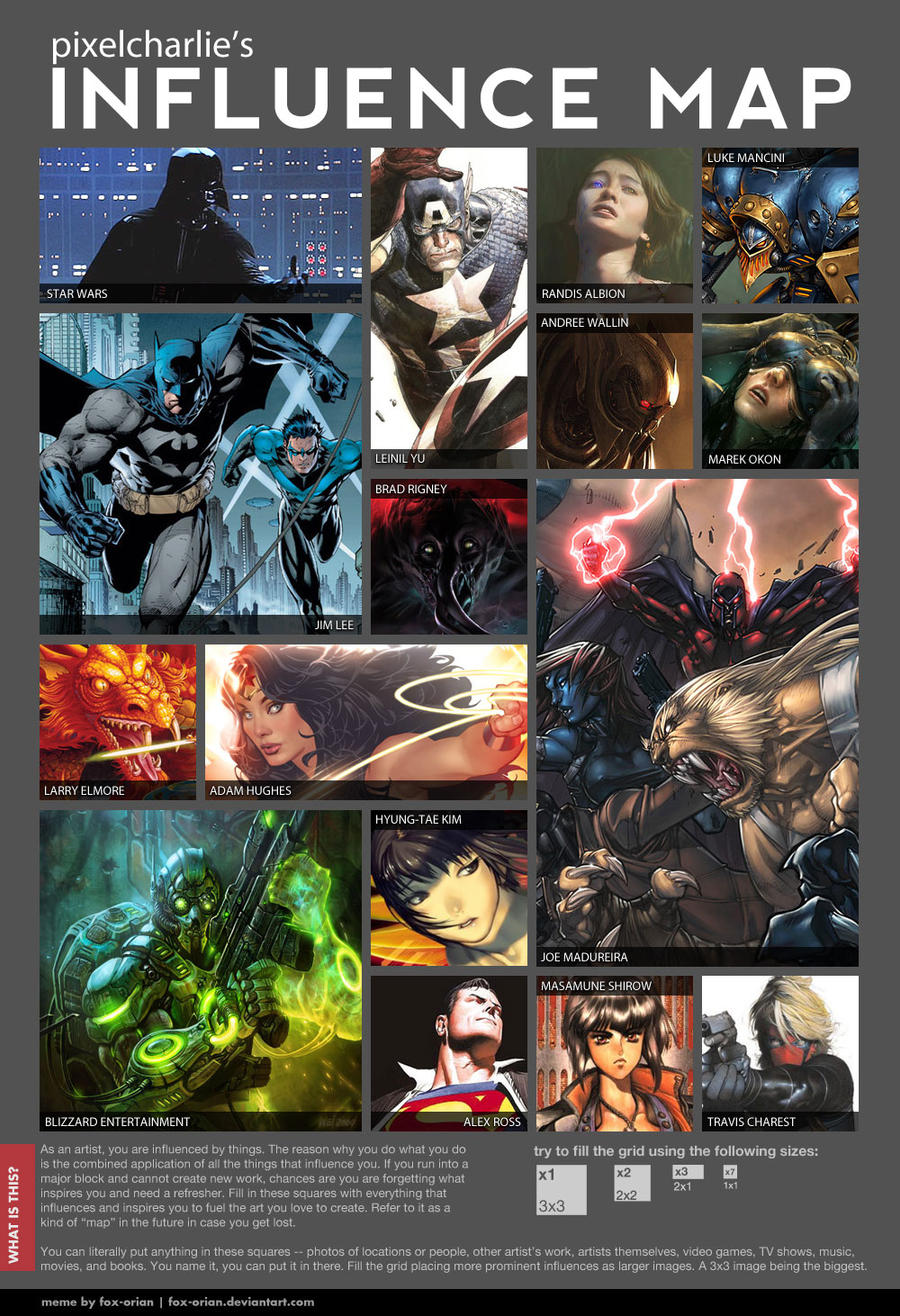 Watch
Saw this from one of the deviant artists that I follow. I think it's a good way of tracing back your art heroes, and realize how much they've influenced your art then and now. Felt great going over all the reference materials that I've collected over the years and to remember the way they got me inspired back then.

This is actually a collection of old and new influences. From the pre-digital art age when I still collected comics, drew and colored on paper, to the time when I've started painting digitally on Photoshop.

kudos to fox-orian.deviantart.com for the brilliant idea.

It's always interesting to see what influences fellow artists - thanks for sharing!

Reply

I'd love to see what your influences are BTW.

Reply

It looks like an interesting meme - I think I'll give it a try. The only problem is - I'm influenced by so many things, I don't think they'll all fit on the map.

Reply

You're welcome. Glad you appreciate it

Reply