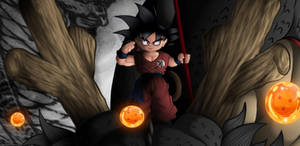 Basic
Basic access for everyone. To support me 😉 Free Download and promotion on commissions.
---

Description
My cousin asked me to paint a dragon for him to have it done as a tattoo on his shoulder. I'm bad at doing these things so I just told him I'll just make him one my own style. I have no idea how this will translate as a tattoo.

Image size
700x993px 249.93 KB

Hello there,
I would like to ask you if I can do an edit on this artwork.
I will credit you in the description if you would like me to as well..
For references you can check my profile.