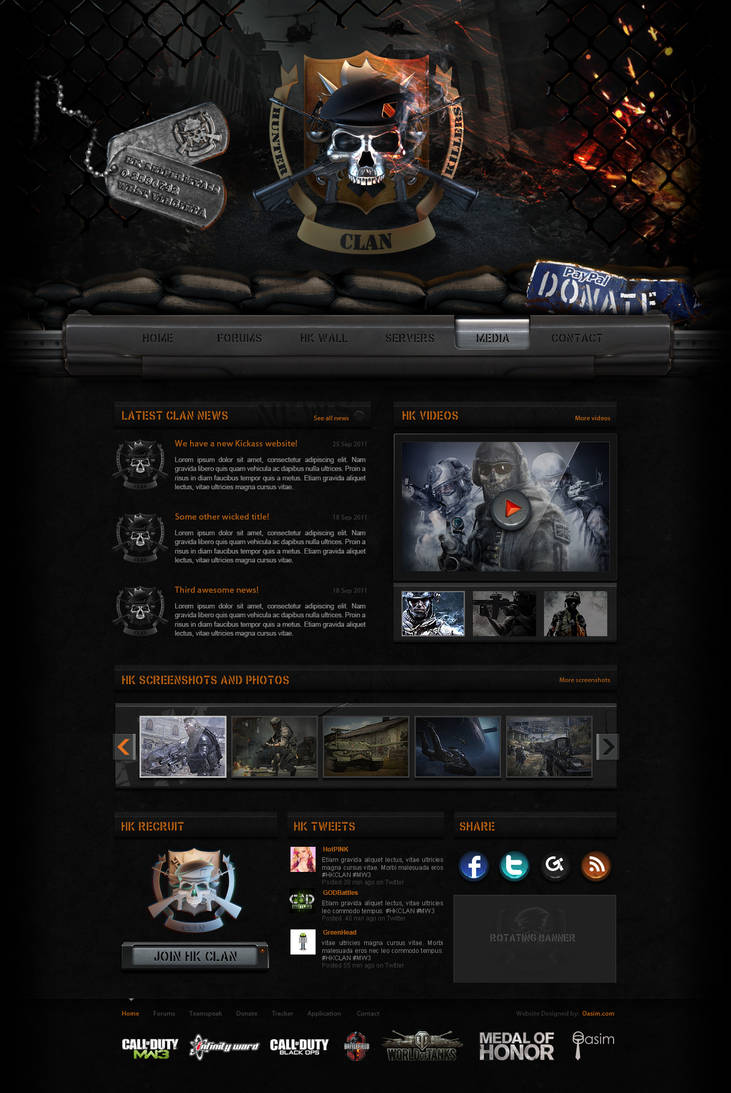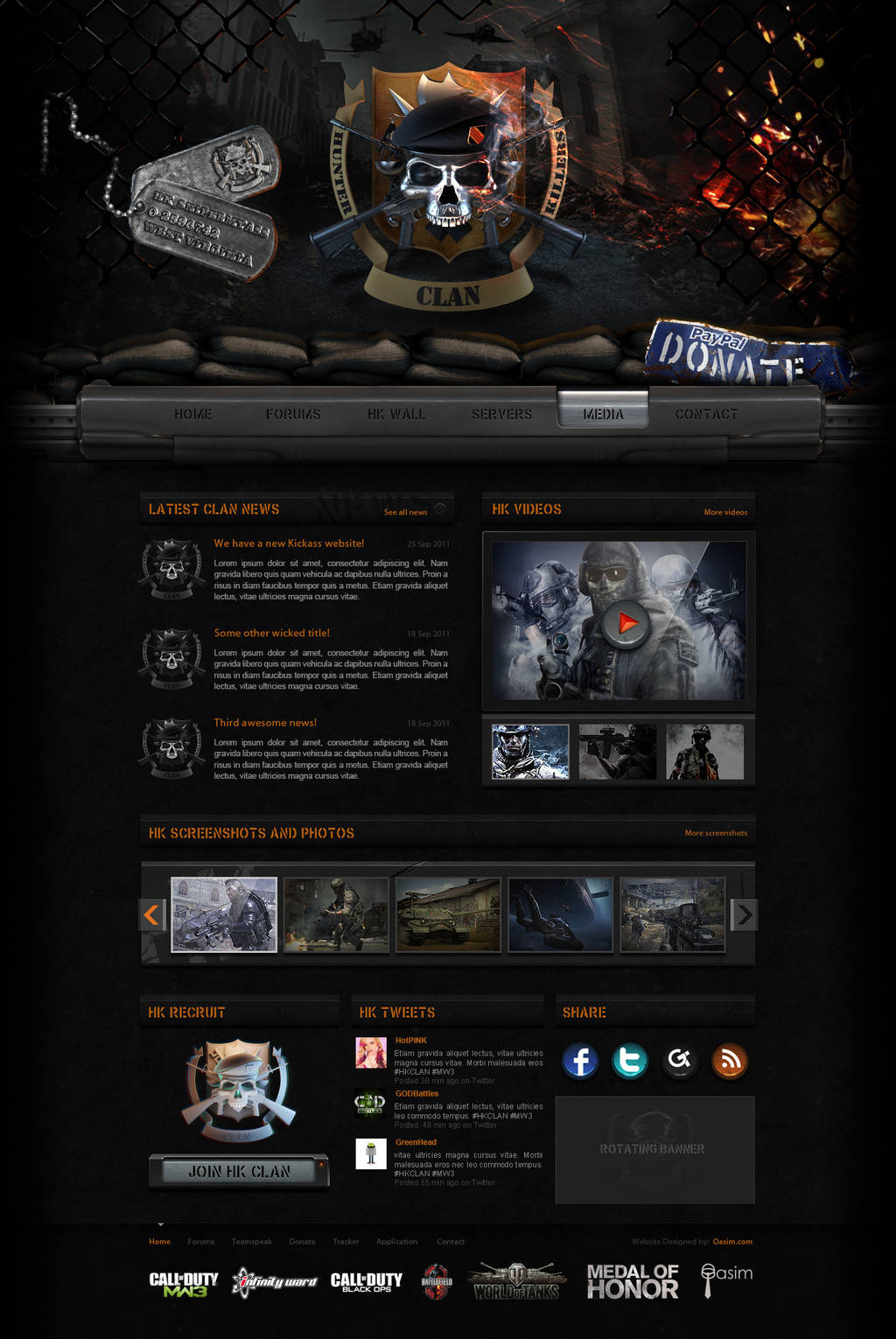 Watch
Working on the HUNTER KILLERS website was a lot of fun, especially doing the research for the designing the logo and the website, building a website for a gaming clan we had to get into that state of mind so we started playing one of the best shooter games out there Modern Warfare, Black ops and Battlefiled. Just so we get into that mood and start creating a beautiful kick-ass website that we would proud of and the client would absolutly love.
You can check the live website here:
[link]
Layout Design and concept: Oasim Karmieh
3D modeling, texturing, shading and lighting: Oasim Karmieh
Animation: Oasim Karmieh
Sound Design: Damian Grady -
[link]

Yeah, I'm one of the proud owners of this website. We wanted something amazing that would stand out from the crowd and man did we get it.
Reply

Reply

Right up my ally this one bro, incredible video intro .. I was going to say the site was to plain seeing it here as an image, but after visiting the site, i gotta say the balance is just right, between effects, and content

Only one crit man .. in my Firefox browser .. I noticed the titles are not aligned correctly with the Title bar background graphics .. looks pretty bad

might be just a FF browser bug, but figured you might wish to know anyways

Reply

Hey mate
Thanks a lot, really glad you like it! thank you so much for letting me know about the title bar background graphics, I will def look into it.
Reply
Reply

Well done mate, clever use of the gun elements.

Also love the irony of a pretty high budget website that has a massive "donate via paypal" button on it.
Reply