Hello, and welcome to PixelArtRules! This group is dedicated to pixel art and some of the smaller artists who do it.
Our goal is to gather smaller pixel artists from around DeviantArt and help them grow so their amazing pixel art goes unnoticed no more!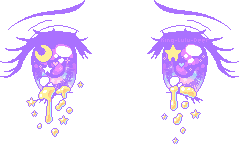 ❝ RULES: ❞
˗ ˏ ˋ✦︎║︎ Be respectful towards others! Being rude and mean is not nice at all.
˗ ˏ ˋ✦︎║︎ No bashing, attacking, or hating on others! Fights will not be tolerated in this group.
˗ ˏ ˋ✦︎║︎ Add your OWN deviations to the group. Art theft will not be tolerated at all!
˗ ˏ ˋ✦︎║︎ Feel free to advertise your commissions in the comments but make sure you only do it ONCE every month and to be respectful of everyone else.
If any of these rules get violated, you will be blocked from the group!

Thank you and please enjoy your time here!