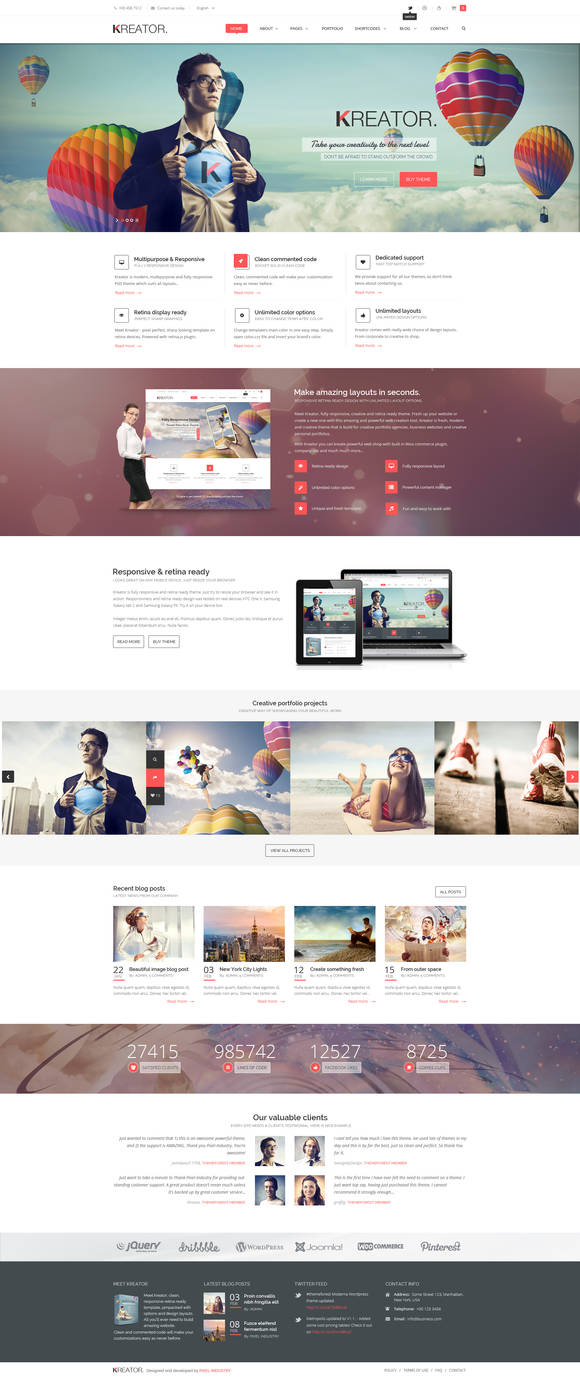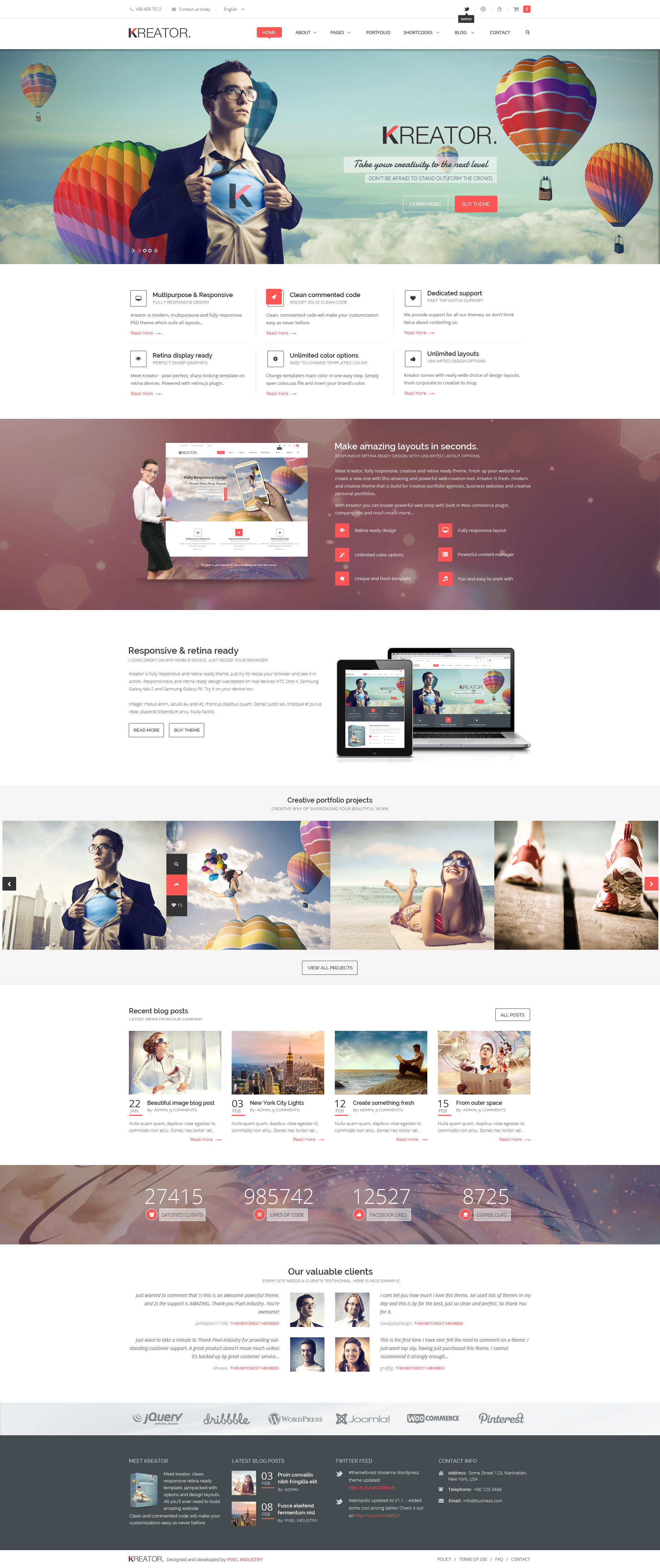 Kreator is fresh and creative template made to fit any brand or business. With it's multiple design layouts it can be used for professional business theme, creative individual portfoltio or elegant web shop. We have included two creative home page layouts, two business home page layouts which are a bit more clean, three homepage shop layouts and two homepage portfolio layouts. There is really a wide range of design options and layouts so you can achieve any feel you need.
Let us know your thoughts


Reply

Very nice Job And details the web interfaces fanstastic
Reply

Hi,
I am looking for Photoshop Experts to partner with me by designing websites & finding buyers - I code your photoshop creation into a pixel perfect Joomla Template (the best Open Source CMS) - pay me only after customer approves the site.
Get in touch for more details.
Devin

dzainein (at) G Mail dot com
Reply

HI,
unfortunatelly we are only selling themes through Themeforest. Anyway thanks for the offer

.
Reply

good luck for sale. Why don't look coder make word press
Reply

Very nice

Reply