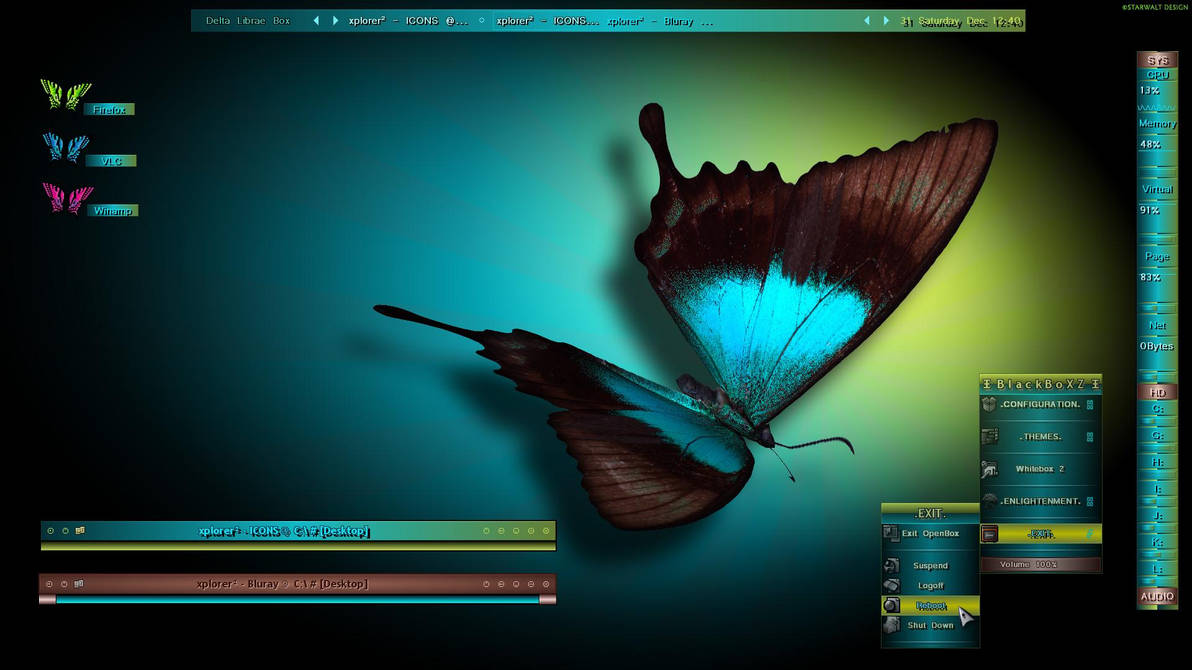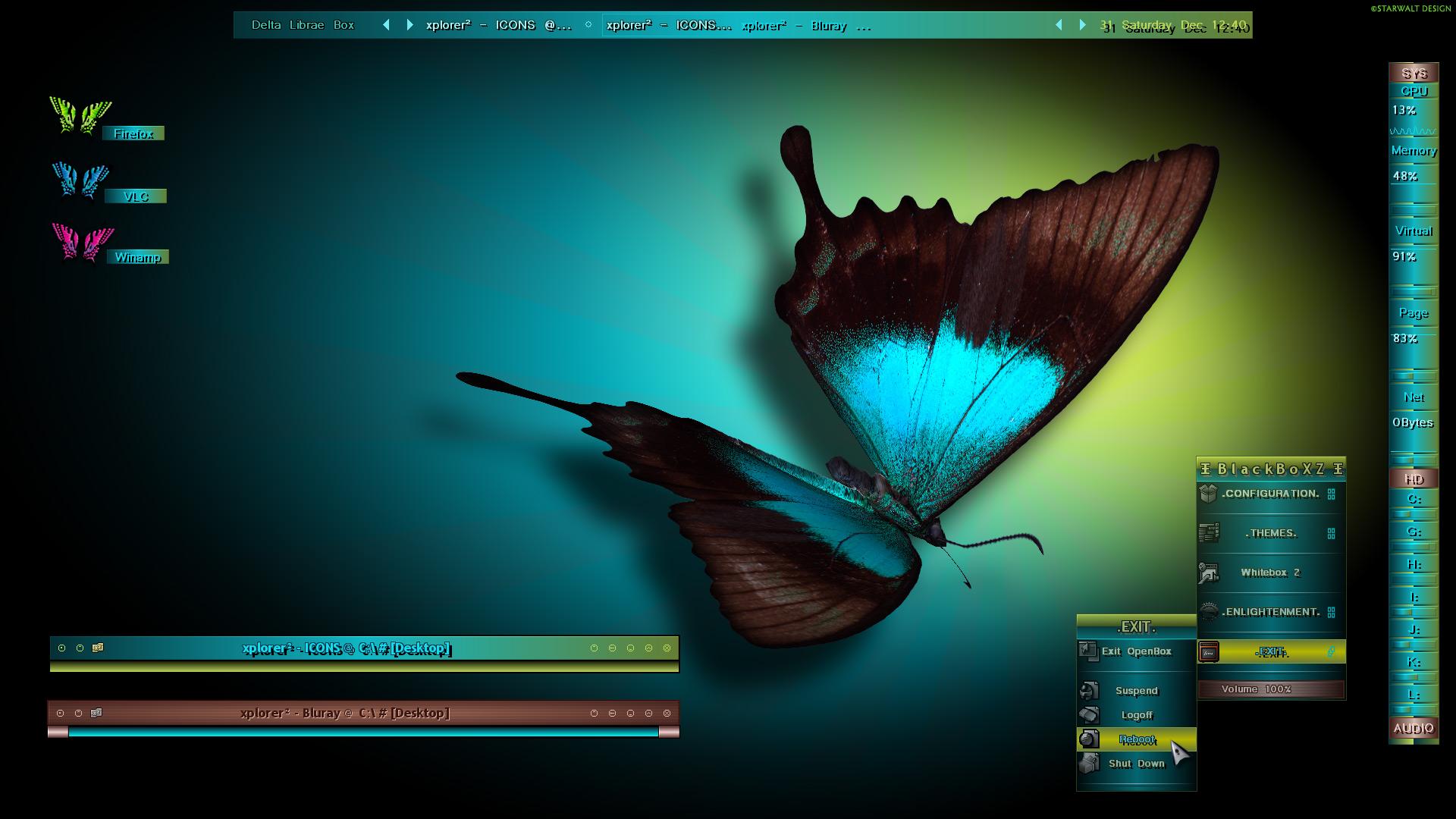 Watch
WALLPAPER, ICONS, BLACKBOX BUILD AND PLUGINS included.
This theme is dedicated to gigistar
[link]
,
[link]
, one of the people I am really grateful for their frienship and who I admire for their talent.
The wallpaper, "3D Butterfly" is her own, included with her permission, as well as the Butterfly icons.
After replacing your older Blackbox build with this one, and your older bbinterface.dll/bbinterface.rc with the ones included in the zip file, unzip plugins to their relevant places under Blackbox/Plugins and restart. The wallpaper should be put in C:\Wallpaper2 and the buttefly icons folder should be dropped under c:\Icons. Everyone else who wishes to try Blackbox for the first time, please e-mail me for instructions.
If you want to learn more about Blackbox, I suggest you read my tutorials:
[link]
tutorial part I - the shell
[link]
tutorial part II - the plugins
[link]
tutorial part III - the styles
They are prettty much outdated by now (I MUST find time to bring them up to date... lol) but they will give you a general idea. And, of course, feel free to ask if you need more info or instructions

Some helpful links:
BLACKBOX' PAGE ON DEVIANTART:
[link]
OFFICIAL BLACKBOX FOR WINDOWS COMMUNITY SITE:
[link]
OFFICIAL BLACKBOX FOR WINDOWS SCREENSHOT REPOSITORY:
[link]
OFFICIAL BLACKBOX FOR WINDOWS FORUM:
[link]
And if you need even more screenshots and styles than the ones included in my gallery, take a look at
[link]