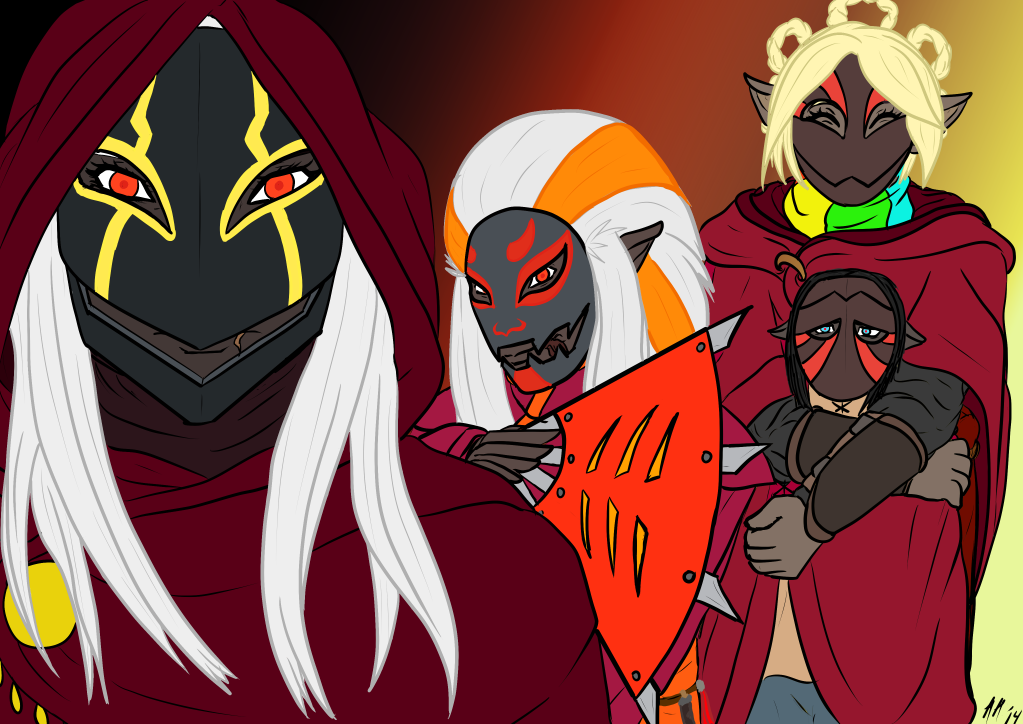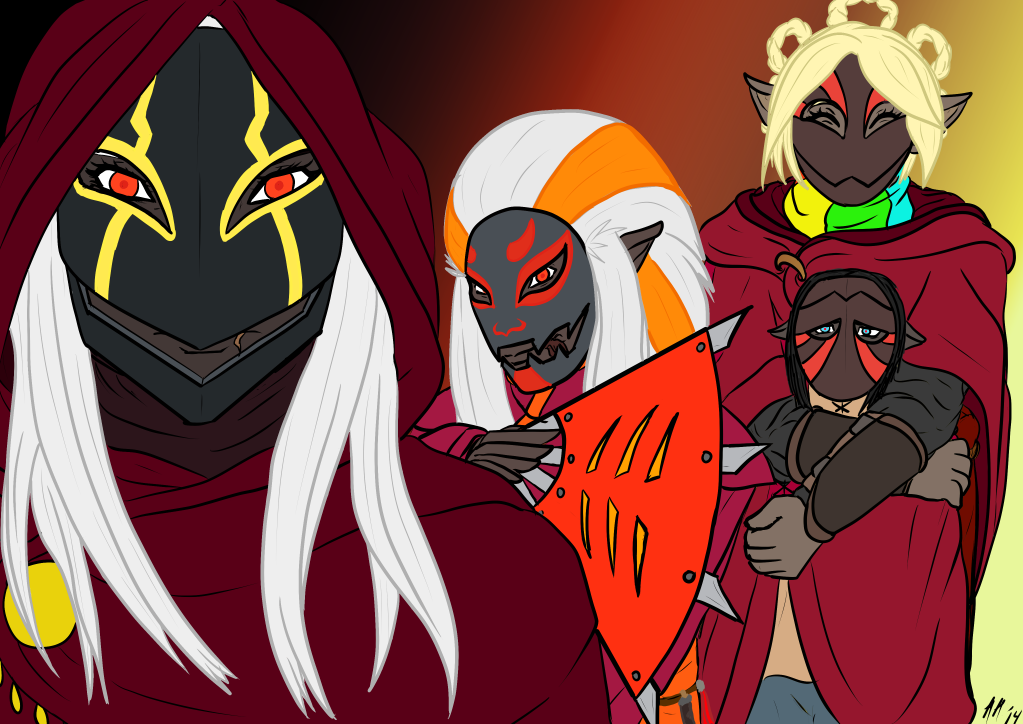 Watch

Look like
Poncho is having a bad day.
Reply

Reply

Some of these guys don't qualify as "punt into the rift" for Lind. And that's saying something.
Reply

Reply

Argh you beat me to it. Bah, I'll do my own version later anyway. Your rendition is awesome!
Reply

I just had this image of a band-cover style pose in my mind, maybe I'll do some for the other known summoners...

Can't wait to see what you do with us!
Reply

Nice work. I,ll share it tonight!
If you post on tumblr, reblogging is easier there.
Reply

Don't have a tumblr account. I'm already terrible at posting stuff as it is, a tumblr would be very dead! But I'll think on it.

And thanks for sharing it!
Reply

Reply

Nyo'ka got the least.. um... well, maybe... hmm. They don't seem too excessively murderous?

Reply

Yeah, Nyo'ka seems remarkably sane for a Vloz'ress. Also seems, from what little we've seen of her, to be a relatively good mom. I mean, in comparison.... then again, I'm biased because she's my favorite of the Vloz'ress besides Kiel.
Reply

I don't know, Poncho seems pretty deadly.
Reply