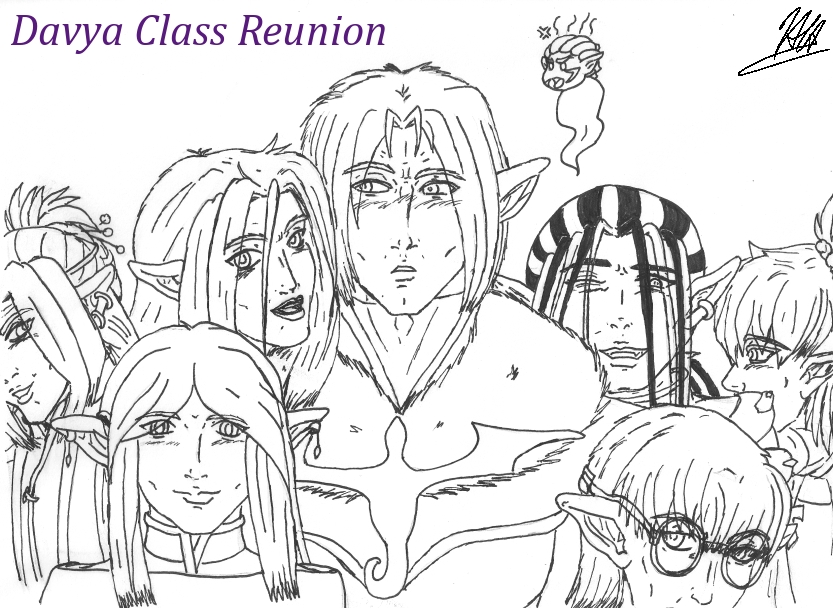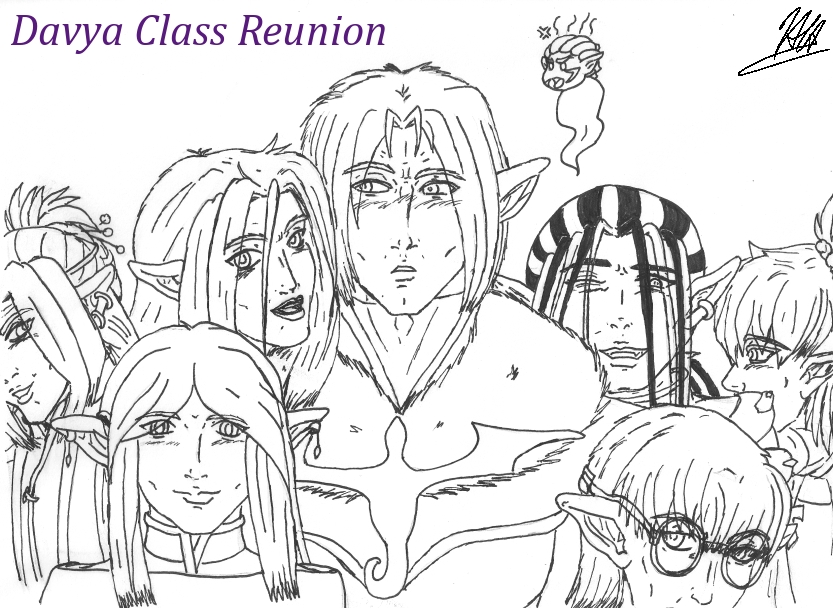 Watch
Inked version of the Davya students grown up!
Probably could use a few more adjustments but meh. Trying to make my inking cleaner.
Pencil scrap:
[link]

I wonder what Mir'kiin would have looked like grown up XD
I remember back when kern used to ink his pages; one thing he told me about how he improved his inking was to draw larger. he went from drawing on computer-paper sized paper for his pages to using huge 11x17 inch ones. it helped if mostly to add more detail, and the lines appear more clean.
though he still had to clean his inks in photoshop to make it easier to flat. no one's perfect.

don't take it as a critique, just offering what knowledge I picked up about inking.

Reply

Nah, actually that is something I thought of. My problem though is I always draw smaller no matter what size paper, so I end up with no room. It's a habit I need to break myself of.

Hmm, Mir'kiin grown up... :3
Reply