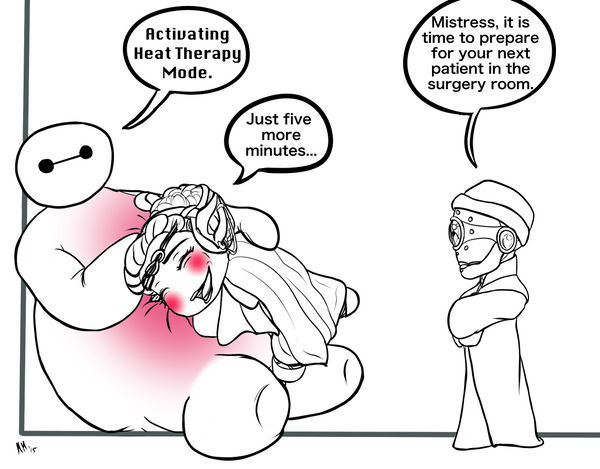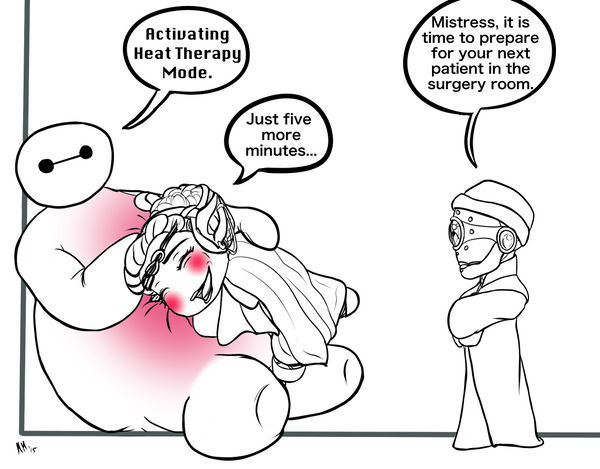 Watch
Gia has her PGA (personal golem assistant) E'met to keep information for her and assist her in surgical situations, but while she's tried to cultivate a good bedside manner she probably could use a little help from another sort of golem. Not to mention how useful a personal healthcare companion would be for a little de-stressing, right?
Baymax belongs to Marvel and Disney.
Gia'trosa and E'met are mine but would fit in the

universe.
Figure I've been busy lately and not drawing enough, so a little something for practice!