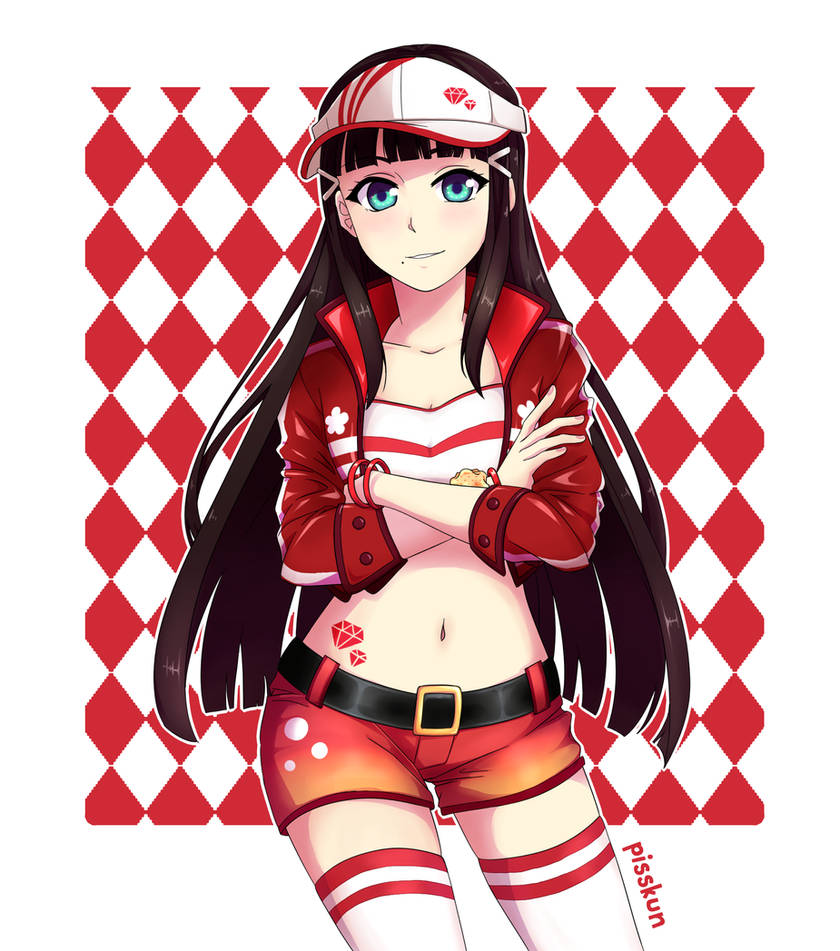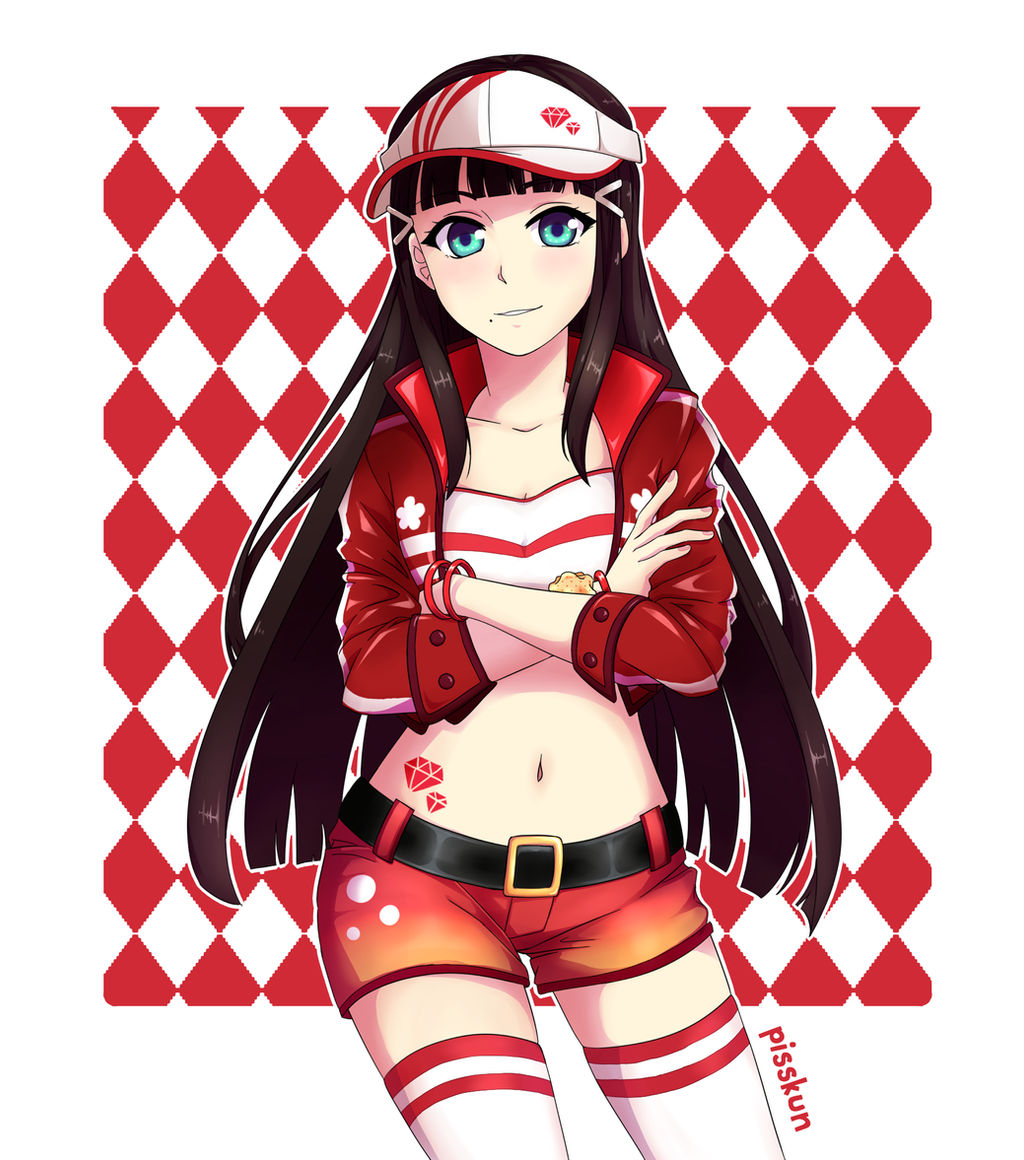 Watch
...Or maybe not, wrong crossover.

I'm still giving my best in the KanaMari SM event on SIF, and before I got to sleep I thought "How would Dia look if she had the same outfit as Kanan and Mari idolized forms?" and this is the result. It was really fun to draw, a little less fun to color it, but I finished it! I'm specially happy because of that!

(After I finished I thought she looked like a PKM Trainer... pls somebody draw Trainer Dia for me... I don't know how to draw Pokemons...)

As a final comment: That sure is a lot of red, isn't it?