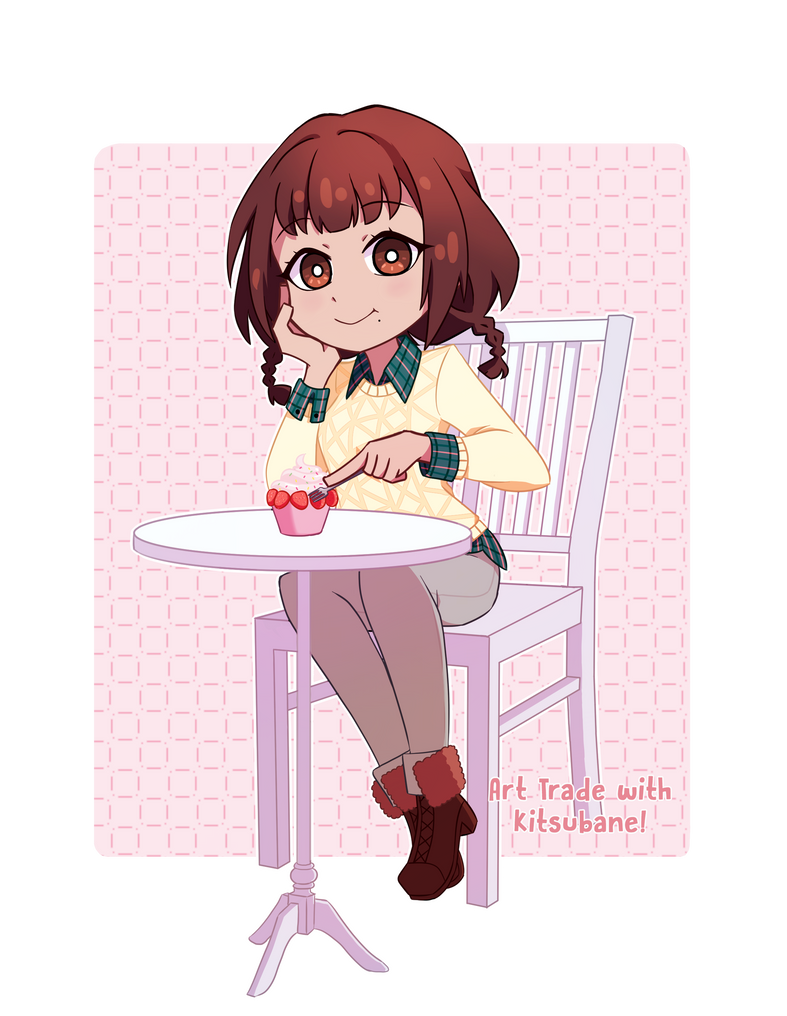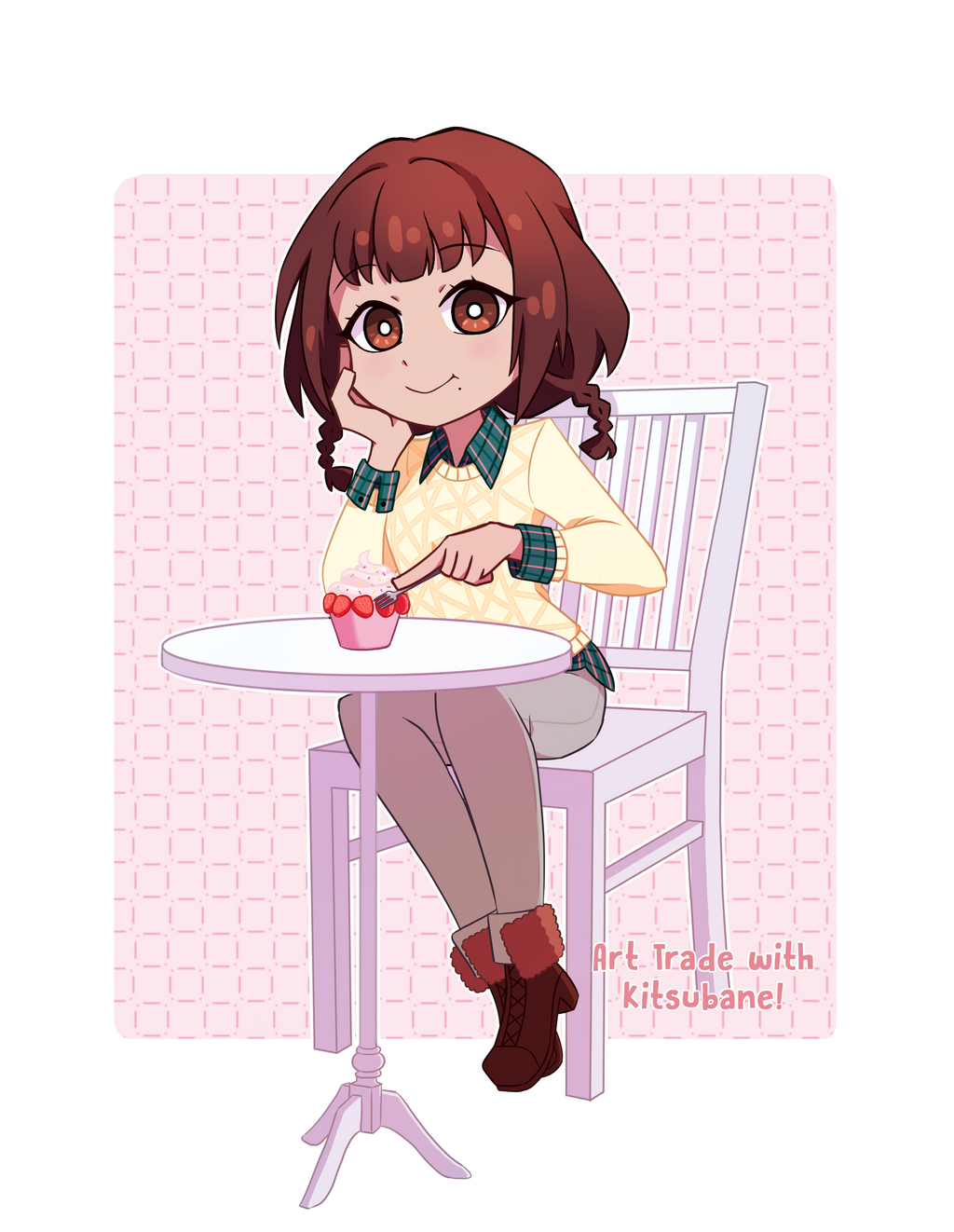 Watch
This is my part in the Art Trade between me and Kitsubane!
She was faster than me in finishing her piece, which is GORGEOUS; you should see it before continuing:
HERE.
This was my first Art Trade via Deviant Art and I really enjoyed it. It was fun drawing Kitsubane's OC, Nadia, specially her hair and shirt; I tried to draw her as similar as the reference I was given, and I think I made it? except for the face maybe...? (Her eyes are a little bigger now that I post it otl I'm sorry Kitsubane ;_

After all that text, I just want to say: Thank you Kitsubane for doing this AT with me! I really enjoyed myself and I hope you did too! I hope we can repeat this sometime in the future!

www.youtube.com/watch?v=u4N8j8…
Literally me rn
MY BABY NADIA LOOKS SO BEAUTIFUL OH SWEET BABY JESUS THANK YOU SO MUCH ;A;
She looks amazing, and despite the last-minute reference you still managed to get every detail right!
I really love everything about it, Jesus, I CAN'T BELIEVE THIS SWEET, BEAUTIFUL BABE IS MY OC Tho she will never full me with that sweet smile, I know she's a sinner inside
And I'm so happy to hear you had fun drawing her, oh God

I definitely did enjoy myself while doing this AT with you (do I need to mention how I was furiously refreshing notifications page every 10 second yesterday?)
I'd love to have a chance of doing an AT with you again sometime! It was fun!
Reply

(I'm so sorry for being more than late for this *Sobs*)
I'm happy you liked it! And don't worry about the reference, I didn't have any problems working with it

The only thing I wasn't sure about Nadia was her skin color, but I just used the color picker and worked around it (?)
It was really fun to draw another person OC! Getting all the details right is the best feeling, so I'm more happy to hear it from you (ノ≧∀≦)ノ
I hope we can do this again sometime in the future!
Reply

That is suuuper cute! Are art trades open? For like, February or something? If so let me know ´v` I'd love to art trade with you!
Reply

Dude, I have one of your drawings in my favourites and I never looked through your whole gallery??? Pls God send a thunder to strike me for that sin, your art style and your drawings are really cute!

The art trade thing is still new for me, so I don't know about formalities xD But I would love to do an Art Trade with you! I want to draw more fanart before btw so I can perfect my technique. If it's okay with you, we can make an AT in February, is that ok? .w.
Reply

HAHAHA MAN I had to read your comment a few times because I just kept laughing!
Thank you so much ´v`I try lol

No probs; I'll add you to my to-do list and I'll get in touch in February. I'm super busy too, that's why I'm saying we shouldn't start till February heh.

As for formalities.. You just trust your other half will finish their part of the trade. heh. We'll talk it out next month I guess. Thanks for the watch!
Reply