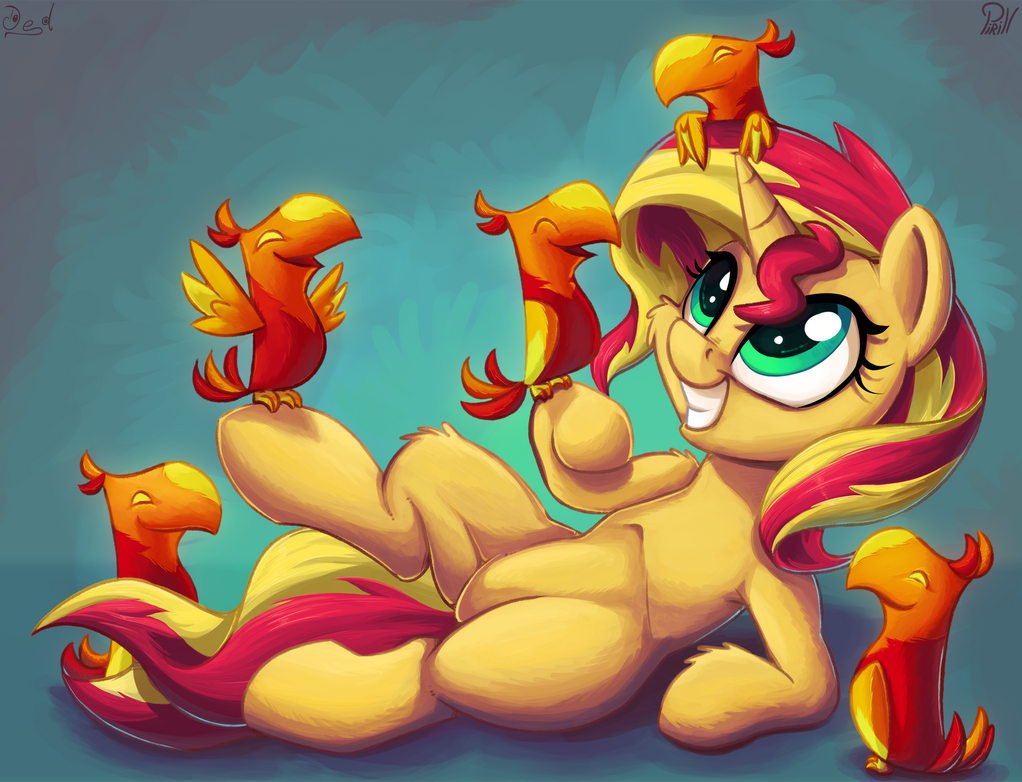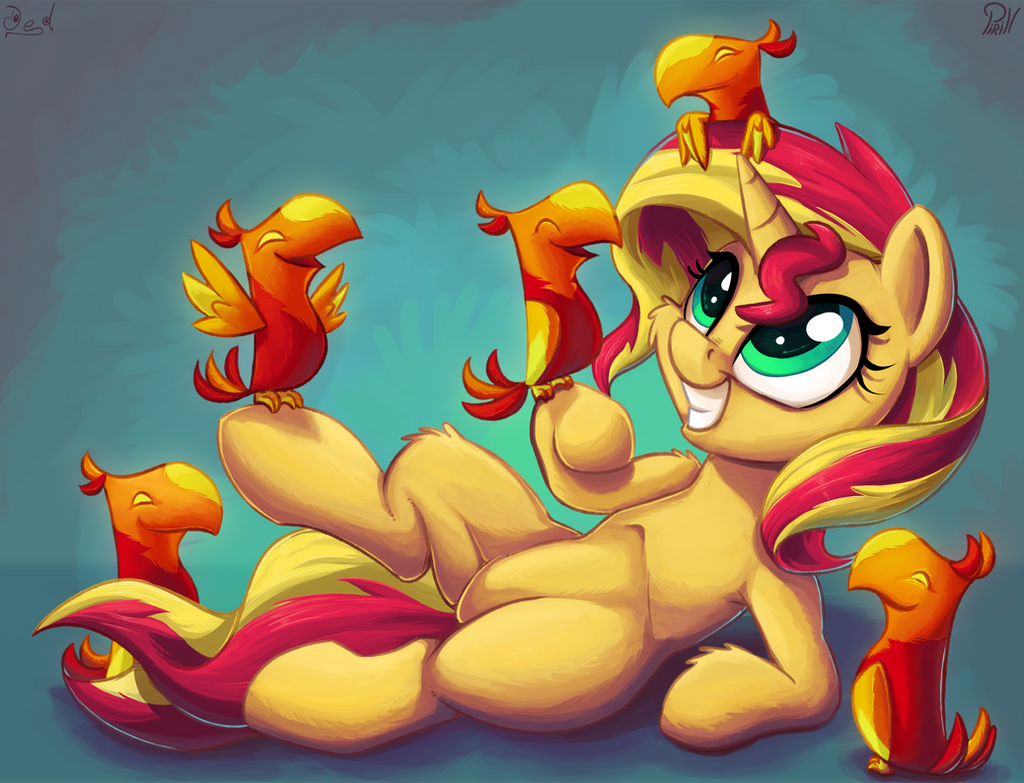 Featured as the header for
Equestria Daily's Drawfriend #2157!
Also featured in
Equestria Daily's Sunset Shimmer Day compilation (2017 Edition), Entry #10!
---
Well well well, here's a bit of an unplanned picture. This started off as a lowly TMAC sketch at the back of the queue, waiting to be posted. BUT LO AND BEHOLD, my lovely friend
thediscorded
said
NAY
and cast his blessed gaze upon it. Truly, this picture is not fated to be a mere coloured sketch, he mused, but instead it shall be a glorious finished image to delight the eyes of many! And so it is.
He fixed all the issues of the sketch and did a fantastic job lining it and then passed it onto me for shading. I tried some new stuff with it and although it was rather time consuming, I'm really happy with the end result. Thanks once again for the opportunity to do this.

Also he does not approve of this description. And probably not of the title either which was his suggestion after I whined to him a lot about titles and how posting images is hard work. Ugh!
---
Does this image please your visual receptors? Then why not check out some other collabs I did with Discorded:
[1]
[2]
[3]
[4]
[5]
---

Resident Phoenix Tamer:
Discorded
;

My Little Pony franchise
created by Bonnie Zacherle;

My Little Pony: Friendship is Magic
belongs to
Lauren Faust
, DHX Media Vancouver, Hasbro and Top Draw Studios.