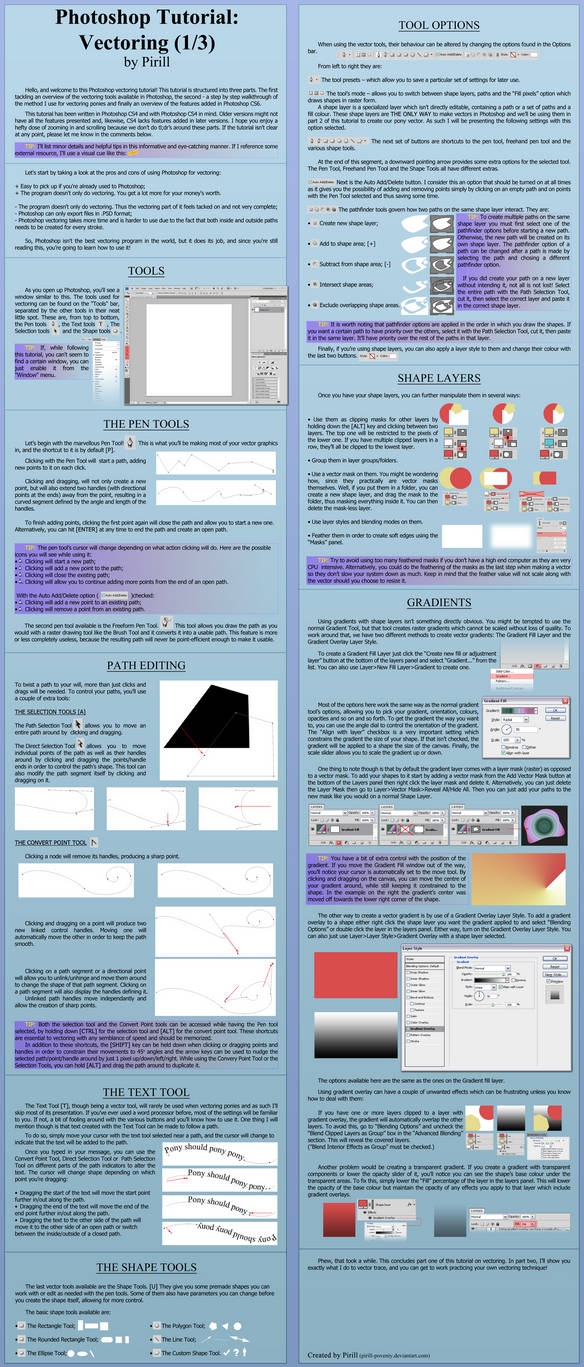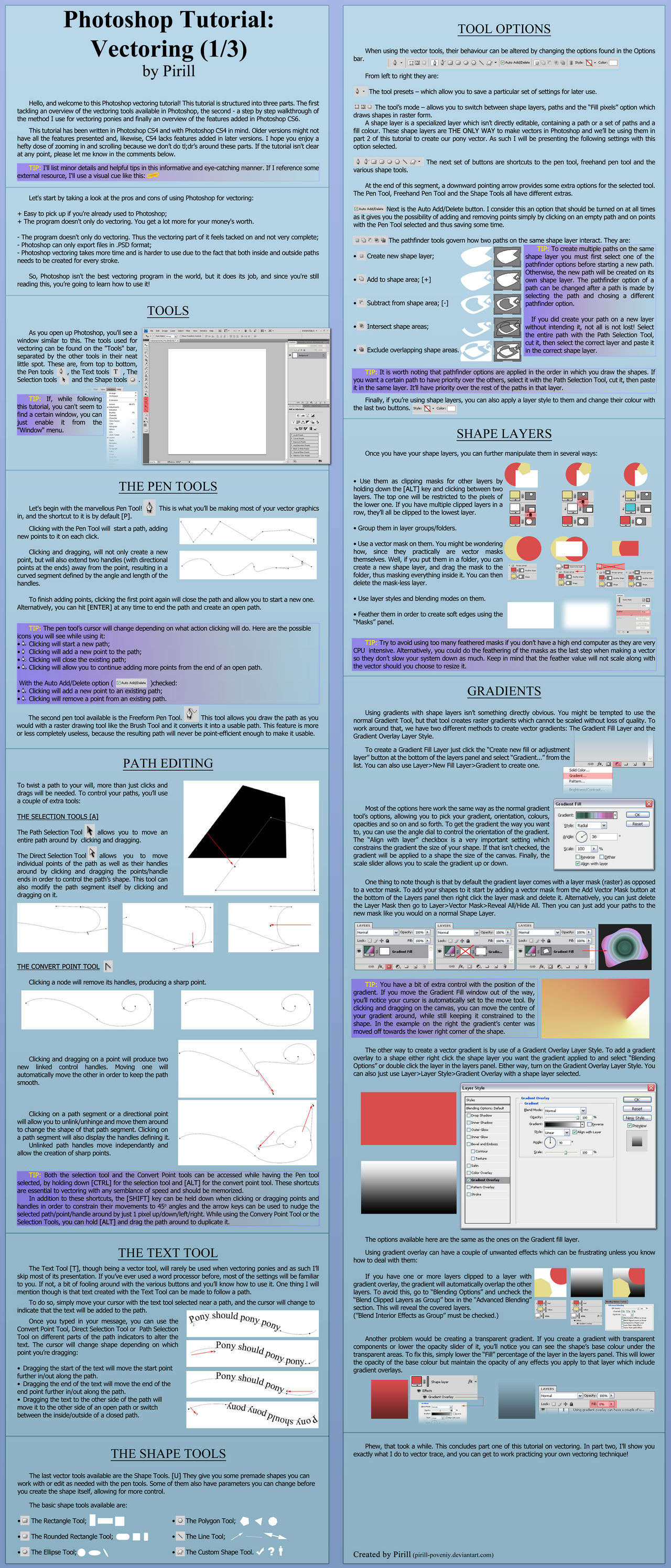 Part 1:
You're here already!
Part 2:
[link]
Part 3:
Coming soon™
What time is it!?
TUTORIAL TIME!!
Although I'm quite sure Photoshop tutorials on this topic have been done before, I wanted to create one that's as comprehensive as possible and covers as much useful stuff as I can add without it becoming too crowded. With that said, I hope you enjoy the blood, sweat, tears, etc etc I put into it! Oh, and you prooooobably have to download to see it half-decently, sorry about that.

Part 2 will be coming soon, depending on my free time and how much I decide to get involved in EQD's artist training grounds.
If you see any mistakes, grammar errors and whatnot, please report them to me in the comments. I'm only human after all, and bound to make mistakes. Also, sorry for the pretty poor quality of the images included. The limited screen resolution took it's toll on them when taking the screenshots.

---
UPDATE 2:
Fixed a typo and changed the tutorial structure so that it fits on dA
UPDATE:
Added a section regarding Gradient Fill layers and removed the mention that Layer Styles aren't scalable. Thanks for the tips ~
MrHavre
!

My Little Pony: Friendship is Magic
belongs to
Lauren Faust
, DHX Media Vancouver, Hasbro and Top Draw Studios;