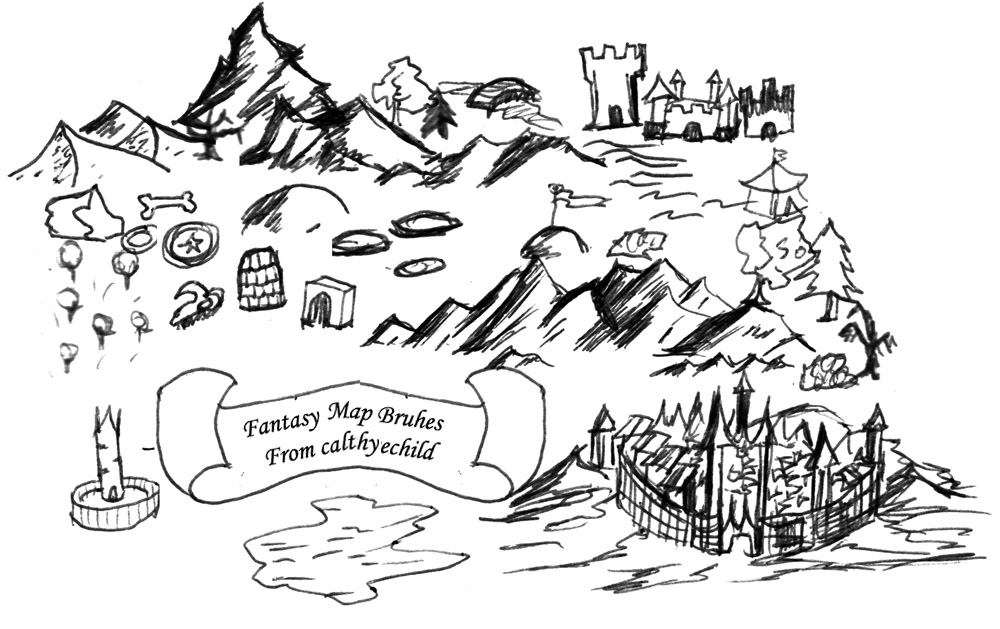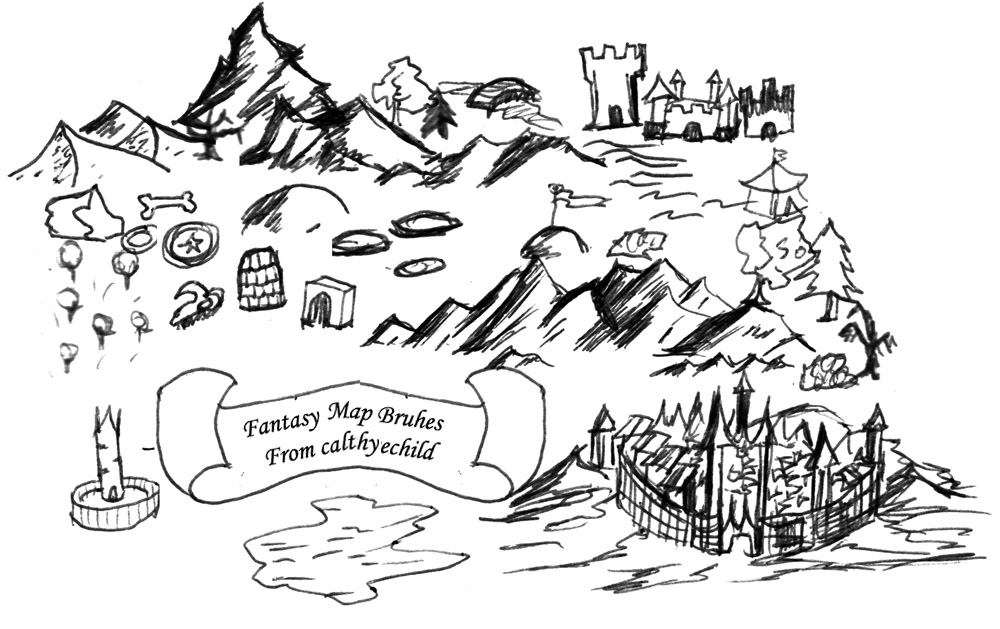 Watch
Photoshop 6.0 brushes!! These are from ~
calthyechild
, and remade with her permission, and any credit you want to give should go to her (but read below for rules). Original here:
[link]
The preview does not at all show all of them...there are a ton! 111 if I counted right...
Her rules state: "I do not require any link/credit or alert rules for use of my resources: though all of this is appreciated, I like a favorite so others can find the resources. Resources in resource pack are not free to DISTRIBUTE, but can be used for any commercial, non-commercial, on/off DeviantArt use you can think of."
These will (hopefully, if I did it right) work with Photoshop 6.0! I have a really hard time finding brushes that will work with my ancient version, but calthyechild was lovely enough to include image files in her download, so I thought I'd make all bazillion of them into brushes for myself and other people.
They are large, but if you need them scaled down, you can stamp them on a new doc, resize, and remake a brush from it.
To reiterate
: Calthyechild does
not
require credit or notification, though she would like a fav on this
[link]
if you use these.
I would love a fav and a comment with a link
so that I can see your work and know if the brushes were useful to you, but I cannot require it because this is not my original work.

Not sure I got it right. The file I unzipped is not an .abr file and an .abr.lnk file si it's looking for a folder that doesn't exist for me.
Reply

Oh my gosh, you're right. I just tried it out and it's totally just a shortcut file, ugh!!! I guess no one has ever downloaded it before now. I can't for the life of me find the original brushes on my computer... I'm so sorry

Is it possible for you to use Photoshop 7.0 brushes? If so, you can get them here:
Map Brush Conversion PS 7.0
Otherwise, you might have to use the dingbat font or the images included in the original:
Fantasy Map TutorialxResources
That is how I made the brushes in the first place.
I can't believe this has been here for 6 years and no one has noticed D: I'm so annoyed at myself for apparently deleting the originals, and uploading a SHORTCUT, ergggg! I'm sorry

Thank you so much for letting me know
Reply

Reply

Photoshop 6 doesn't let you resize brushes, huh? Sucks. D: Oh well, at least my brushes were all drawn on mostly one page so they should be proportionate... you can always stamp a really large page up and resize it.
Yep, I have no requirements for use of my stock. Not even the fave (though it's NICE)! Hey, if people use your converted brushes, they ought to fave this one.

Am I way too easygoing for a stock artist, you think? Maybe? >_>
Thanks for going to the work to convert.
Reply

Nope, only lets you resize the default round ones and stuff...lame. Yeah I made them the exact size they were in the files, except for 3 of them. They were more than 1000px, and that's the most that's allowed in either direction for a brush, so I sized them down slightly to get them to be 1000xsomething.
Ok, I wrote in that a fav would be nice

Yes, you're a very odd stocker

Reply

>.>

(MY PLOT IS UNFOLDING! YES! AHAHA!)

<.<

I guess they had to have things to improve in their new versions, huh? Man, it's been a long time since I've used a program that didn't allow for resizing of brushes. Didn't even consider that. Oh well.

Honestly, I just do what I wish other people would do. It's different with model stock and if I did model stock I'd probably have more strict of rules.
Reply

There are lots of filters they've added since 6.0 that I wish I had!

Yeah, it's totally insulting to see yourself with someone else's head, or something like that, so most stockers have a rule specifically about that. I get a lot of horse manips that go straight to ponybox (*shudder*), and most of them have no effort put into them, so that's where a lot of my rules come from ("give me credit" because it's basically my picture with a horse slapped onto it with no other changes, which is actually against another rule and bothers me to no end, but I just leave it most of the time -.- "notify me" so I can see if they credited, haha, and I just love seeing things people make with my stock, that's the main thing...show me so I can see!!)
Reply