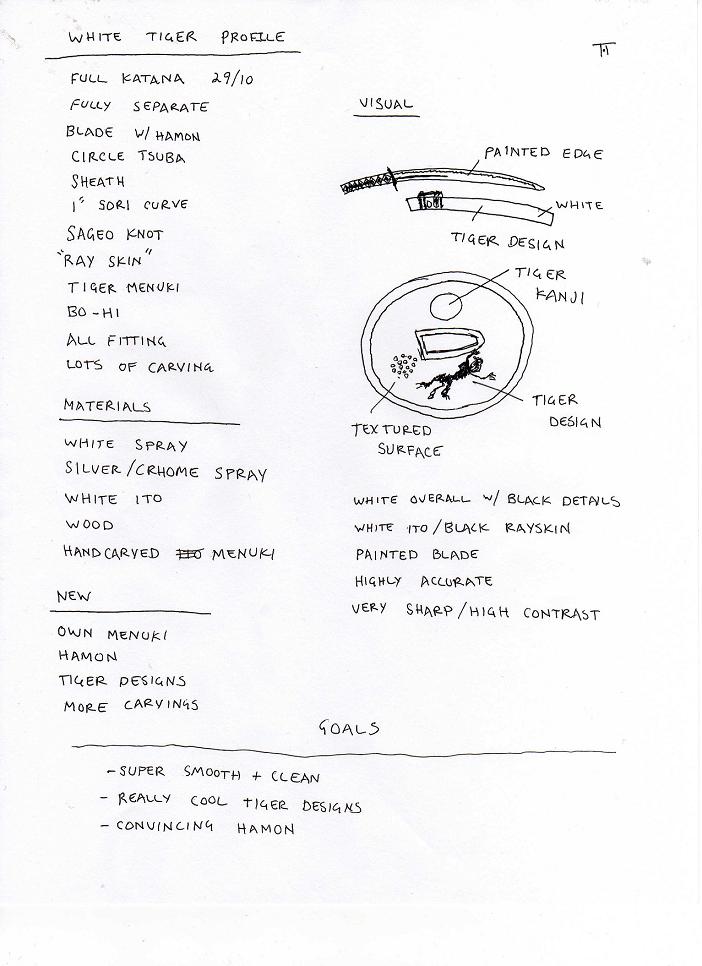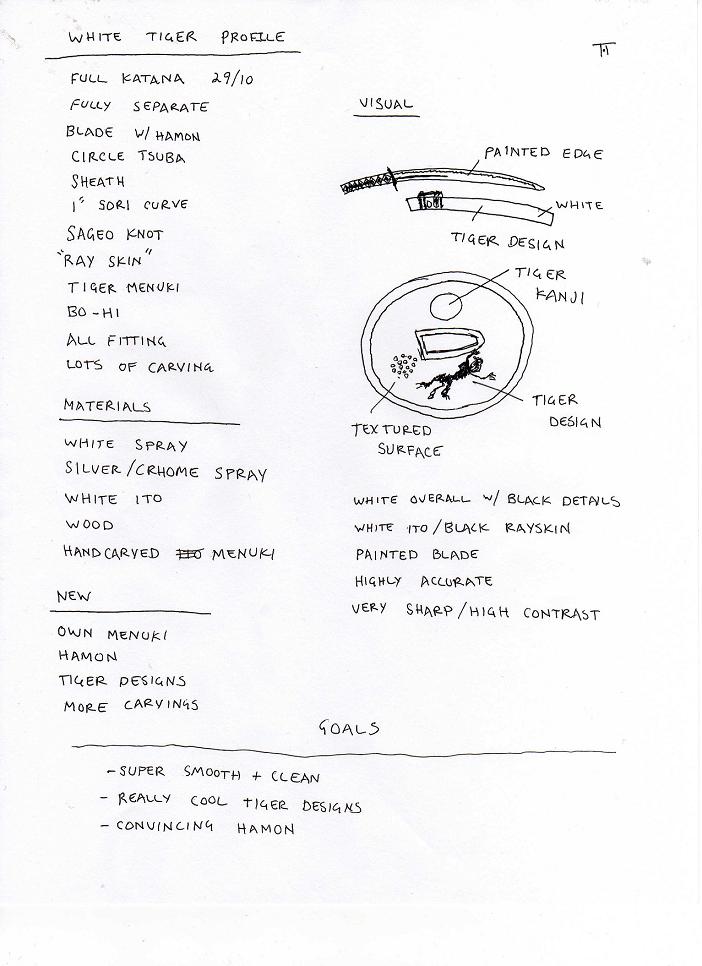 Watch
Edit: 3/12/09
**NEW** Planning & Research Video:
[link]
Alright, so you've seen the intro, and now we'll get started. This next video is all about the planning and research of your sword, and focusing that into a concise profile page.
The first step is to do the research on the katana and how it is traditionally made. This way you really can get a sense of why things are done a certain way, and hopefully gain some respect for the master craftsmen that create real katana. Like I've said, these are really just imitations that I create, so it's good to know your roots.
Once you get your research done about katanas, you'll also want to look for design elements. For example, I stumbled upon the design idea for the White Tiger while googling random stuff. So it's good to start by researching other Japanese swords, but don't be afraid to branch out a little bit to get an idea for your own work. This can be something as simple as copying the aspects of a katana you like, or as complex as designing everything yourself. Once you have this idea, you need to create a profile for your sword, which is simply a outline of how you'd like the finish product to come out.
I've posted the example profile I created for this project here, so you can get a good look at. It's not that special, but it gives you a good idea of how to get started. So let your brainstorm begin! (bring a raincoat, brains don't wash out of clothing easily, haven't you seen any zombie movies?)
Be sure to ask any and all questions and feel free to critique the format of these, and the video quality and clarity. I'm really trying to make these very detailed and clear, so please let me know if they don't work. Thanks for checking this out!
Intro to the Tutorials:
[link]
Part 2- Planning & Research Tutorial: <--- You're here
Part 3- Tools & Materials Tutorial:
[link]
Part 4- Drawing out the Katana:
[link]
Part 5- Shaping the Blade:
[link]
Part 6- Shaping the Blade (cont.):
[link]
Part 7- Laying out the Habaki:
[link]
Basic Chisel Tutorial:
[link]
Sageo Knot Tutorial:
[link]