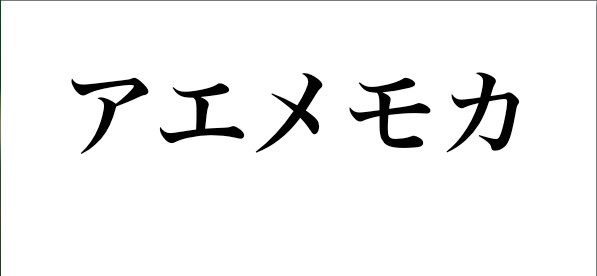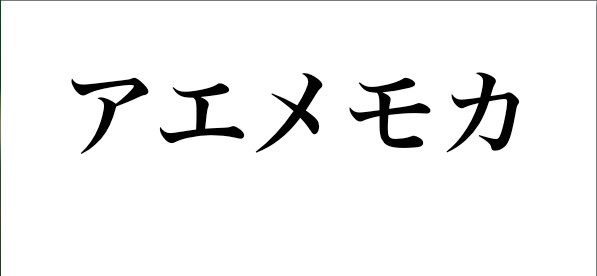 Watch
My screen name in Japanese characters which resemble the letters P-I-X-E-N. I got the idea from the sub/dub DVD release of Excel Saga. And I didn't even have to fiddle around with any of the katakana to make any of the letters look right.

Lucky, lucky...
Someone at uni saw it and wanted to know what on earth Aememoka meant - she'd done Japanese as well, so was a little baffled at the random string of characters, especially since katakana is mostly used for foreign words.
Even Aememoka is cool - I checked out the closest Japanese meanings and loved what resulted. E can mean handle/picture/painting/drawing, the E could also be used for the word 'emerald'. 'ME' means eye, or the word for the empty space between something in a crisscross pattern, it can also mean to bud, to sprout or shoot.
Memo is of course the same as the english word. Also ties in with 'memori' (memory). The last two characters are particles (that is, if they were in hiragana, but shuddup). Mo is 'also', and 'Ka' is basically the equivalent of a question mark. So it's like all these bastardised Japanese words all rolled into my screen name, and I love it.