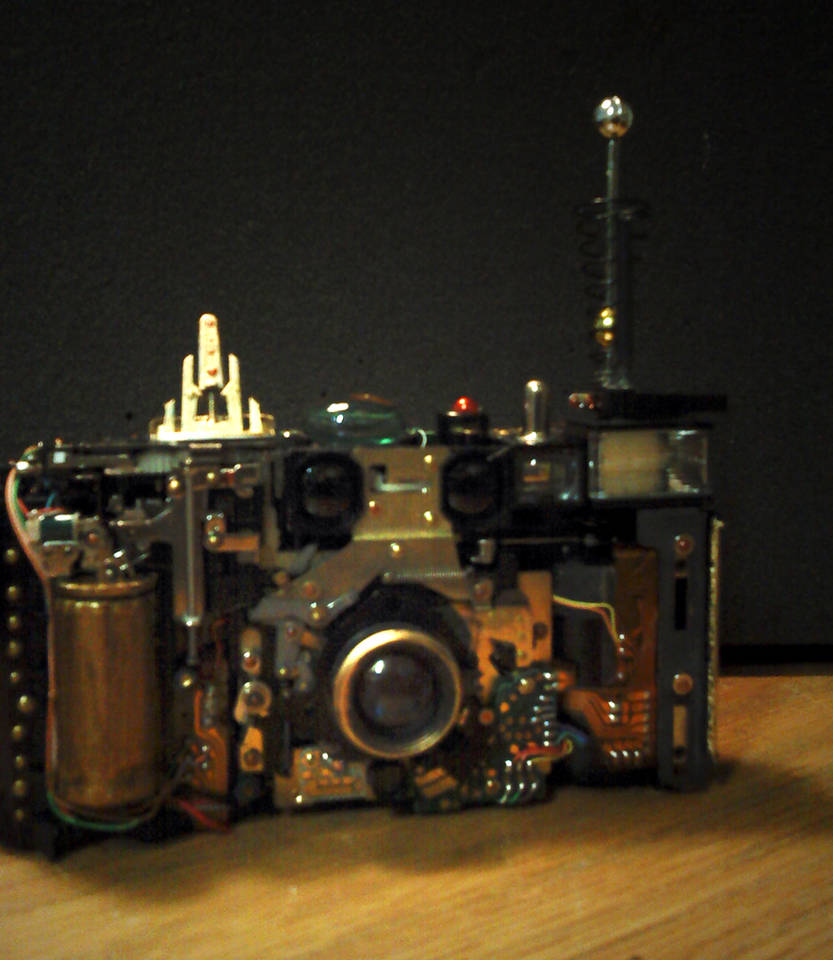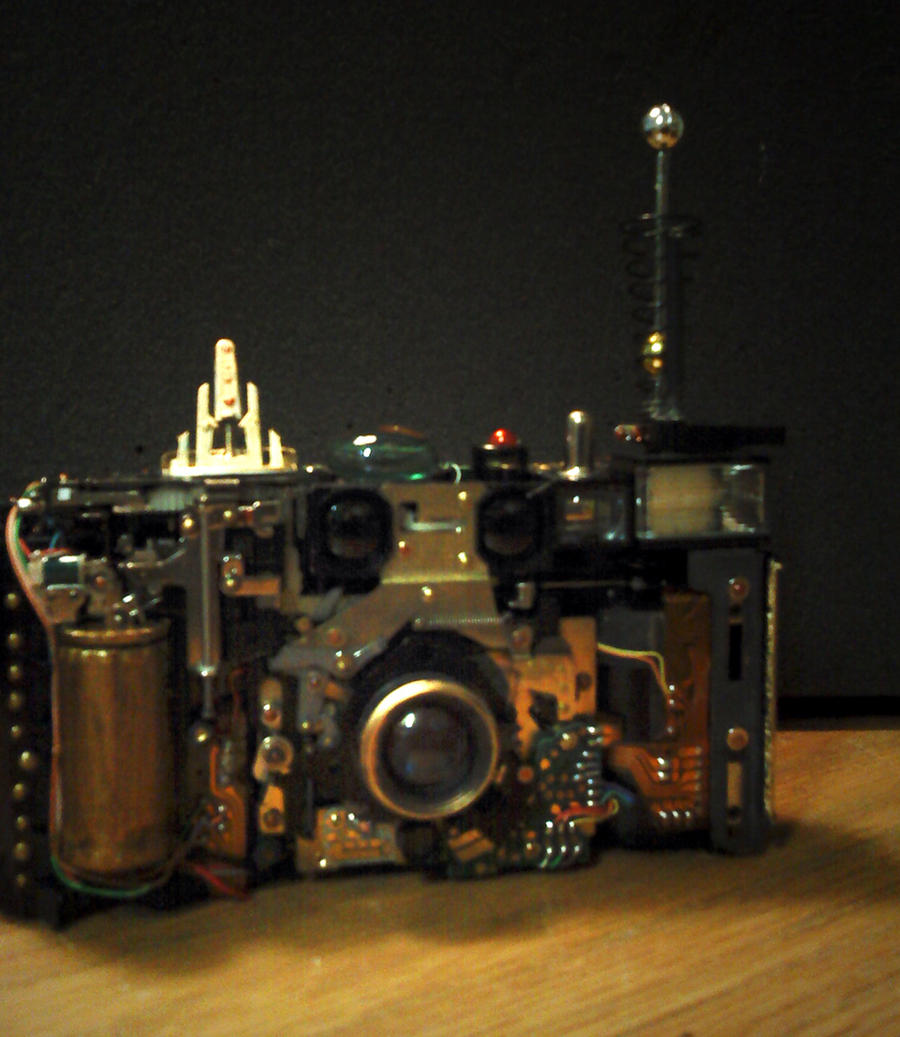 Watch
This is a new project from the laboratory of the diabolical inventor, Professor Otrebor Zednanref. One of his newest Oz-Bots.@ I began by purchasing a used camera. I was originally going to completely disassemble it for parts, but that seemed like a lot of work for such small parts. Instead, as I began to remove parts, I noticed it looked great just exposing the internals; hence the name, " Over exposure". It's actually turning out better than I could have imagined. Let me know what you think. The heavenly inspirations just keep flowing and I have to thank God for each new idea He gives me.

Well those are quite some options to concider for my next project. This deviation, however,stops time altogether. It was costructed after a diabolical epihany I experienced. I went back in time and was able to stop time at the precise moment of the epihany with the help of my time machine, of course. In doing so, I lapsed into a coma for a few euphoric moments in a mind expansion mode. Later when I had awakened, I forgot what it was that I was thinking. Well damn. This proves that an inspiration cannot be repeated, because it is a borrowed suggestion not from one's own mind,but from a higher power, if you know what I mean. Oh well, moving on...
Reply

Looks wild. All the gizmos. Looks like it does more than merely take your picture. Does it collect souls? Life force collector? Steal your essence?
Reply