Princess Aerie the Fairy Xstitch Pattern
Description
This is based on artwork I commissioned years ago of my original character, Princess Aerie Evergreen.

She's done by an unknown artist from back when I was on Gaia Online. I ordered and paid for the art with the game currency back then, Gaia Gold. This artist was known as "Siran Lucine". There is a DeviantArt profile for this name but it hasn't been active since 2010 so I just don't know for sure.

SiranLucine is that you??



For this pattern I studied Lavender and Lace and Mirabilia stylizations - I want those roses on her skirt to look like roses without a million backstitches. I used the roses from my current WIP of this pattern for Hannah's Winter Belle's center panel.

The empty spaces around her lace are going to be filled in with sequins! I shopped for small flower beads and though I found a bunch of pretty ones they just weren't quite enough for the cost. I think this pattern needs around 40 items for the spaces and I was fearing for the bulk storage that would require. So I looked up... flower sequins! I found some really pretty ones and since sequins come in such bulk it'll be very affordable to offer to anyone else who wants them for the pattern.

Untimed pattern creation. </3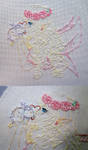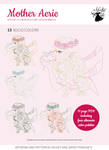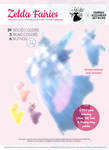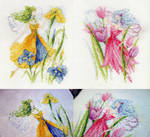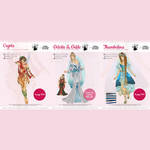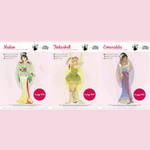 Image size
2400x3300px 1.48 MB