As the great tree would say, "His name isn't really Herbert."
This piece is basically one mistake after another.

Things were stitched too far off and the wrong colors were used in the right places. Besides that are my intentional changes, like removing the text around the top and the weird bird on the blue pot. The original text read: Chives, Rosemary, Parsley, Thyme, Oregano, Sage. I wasn't planning to keep the text when I started but after my complete failure and mistakes I knew even if I had wanted to add them in it would've been forced to a different color to contrast.

For all of you out there who are perfectionists like me, upset by stitching something more than a few squares off from where the pattern intended, take Bob's Ross's advice and call them Happy Accidents.

Just because you've made a mistake doesn't mean the project has to be shelved forever.

When I picked up this kit I was actually pretty blerged with the preview image's colors. I had pretty much intended to change every ounce of this in one way or another. Once I actually got into it, though, the colors grew on me (still changed a lot of the placement in general) and the shiny-ness of the beads that wasn't captured in the kit photograph made me really happy.
May I also say that no Mill Hill kit has ever had a more deformed button to go with a kit. Seriously what was it supposed to be? A dragonfly? A butterfly? A combination? It was super out of place with the entire thing. I'll never use it on anything.
Color Total:
15
Bead Sizes:
2
Bead Color Total:
9
Bead Total:
A MYSTERY
Size:
5x5 inches
Time Total:
26.5 Hours
14 count light green perforated paper
This is a highly modified Mill Hill kit.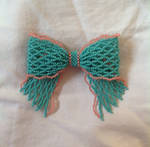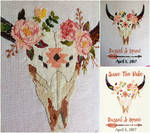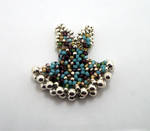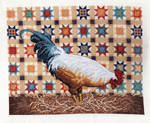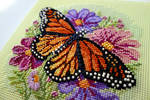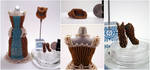 Image details
Image size
1200x1944px 1.43 MB
Date Taken
Jun 30, 2018, 12:21:05 PM